Healthcare Technology Solutions
We aim to design healthcare solutions that seamlessly integrate into your workflow and enhance patient care quality.
Transform Healthcare Technology with Streamlined Printing & IT Solutions
Our solutions streamline your business processes, reduce costs and improve productivity while ensuring the highest levels of security and compliance. With our customized IT and managed print solutions tailored to your specific needs, our team of experts works closely with you to ensure seamless integration and optimal performance. Experience the Loffler difference and take your healthcare organization to the next level.
Learn More About Loffler's Healthcare Technology Solutions
Benefits of Workflow in the Healthcare Industry
Loffler's experts collaborate closely with your organization to enhance critical elements of document workflow and IT solutions, resulting in increased productivity, improved patient care and strong financial performance.

With a steadfast commitment to partnering with leading technology providers, we deliver cutting-edge solutions tailored to the healthcare industry. Whether you are a large hospital system, an independently-owned clinic or a long-term care facility, we design and implement HIPAA-compliant solutions that elevate the quality of patient care.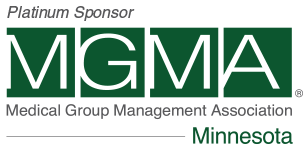 Innovative

Solutions for the Healthcare Industry

Print Solutions
Loffler's Managed Print Services for Healthcare (MPS) offers a comprehensive solution for managing print devices like printers, scanners, copiers and fax machines. With services such as assessment, proactive management, print security and optimization, we streamline paper-based workflows, boost automation and help organizations reduce costs and their environmental impact.
Our MPS includes:

Cloud Communications
Elevate UC offers a comprehensive communications solution for the healthcare industry, integrating the Elevate Phone App and Elevate VoIP. The Phone App enables users to make and receive calls on their mobile devices using the VoIP service while accessing features like voicemail, call forwarding, and call waiting.
Elevate VoIP is a cutting-edge solution that empowers healthcare businesses to manage and expand their voice and video communication requirements while ensuring top-notch quality. Our comprehensive platform offers a range of additional features tailored specifically for the healthcare industry, including:

Secure Document Transmission
Safeguard your healthcare organization against cybersecurity threats, including those aimed at vulnerable printers, with comprehensive protection measures. Embrace the transformative potential of end-to-end business process automation, leveraging AI and cognitive technologies. Seamlessly integrate a suite of digital process automation solutions, including intelligent document processing, workflow automation, electronic forms, accounts payable automation, human resources records automation and robotic process automation (RPA). Experience enhanced efficiency, productivity and security across your healthcare operations while harnessing the benefits of advanced process automation tailored for your industry.

Workflow Automation
Loffler's document management system brings a revolution to the healthcare industry, enabling efficient processing, storage, and retrieval of documents. By embracing an electronic format, healthcare organizations can minimize physical storage requirements, effortlessly locate and restore files and optimize workflows through automation. Loffler's Consulting Group provides customized solutions designed to meet your organization's unique requirements, supporting your digital transformation journey, space-saving initiatives, compliance adherence and goals for workflow automation.
Case Study
Transform Your Healthcare Print Environment with uniFLOW
uniFLOW offers a comprehensive solution tailored for the healthcare industry, addressing the challenges of managing a print environment with diverse technologies, limited security measures, color constraints and cost accountability.
By implementing uniFLOW, organizations benefit from cost reduction and enhanced processes thanks to streamlined print management and improved security measures. uniFLOW transforms the print environment, enabling healthcare facilities to optimize operations, increase efficiency and achieve greater cost savings.