Healthcare Printing & IT Solutions
Learn More About Loffler's Healthcare Technology Solutions
Benefits of Workflow in Healthcare
Loffler's healthcare experts work with your organization to improve the essential components of document workflow and IT solutions to increase productivity, improve patient care and maintain a healthy bottom line.
We're dedicated to working with top technology partners to deliver innovative solutions. From large hospital systems to independently-owned clinics and long-term care facilities, we design HIPAA-compliant solutions that improve patient care.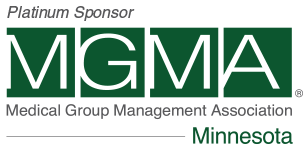 Healthcare Managed Print Services
Managed Print Services for Healthcare (MPS) at Loffler is a unified approach to the management of hard copy print devices such as printers, scanners, copiers, and fax machines. MPS includes an assessment, right-sizing, pro-active management, and ongoing optimization of your printing and imaging environment.
Managed Print Services helps organizations save costs, reduce their carbon footprint, and improve basic business processes. Some of the benefits include:
Some of the benefits include:
Nationwide service and support
24-hour online customer service portal
Automated supply fulfillment
Automated meter readings
All parts and labor
Live reporting of service and printer activity
Right-sizing recommendations
On-going review of program benefits
Toner recycling
Voice Recording, On-Premise and Cloud Phone Systems for Healthcare
Loffler's experts will create a customized voice solution tailored to your healthcare organization's ever-changing communication demands. We evaluate how you are using your current business technology and find ways to optimize performance, often at a better price.
Our dedicated specialists deliver reliable, manageable and scalable voice recording and phone system solutions that live up to our superb reputation and confirm why we are the experts.
Voice recording, on-premise and cloud phone system options for healthcare organizations include:
Cloud Hosted/VoIP
Unified Communications/UCaaS
Mobility
Collaboration Solutions
Connectivity (Local Phone & Internet Service)
Call Center, Contact Center and Recording Solutions
Digital Dictation
Network Infrastructure
Cabling Services
Document Workflow for Healthcare: Secure Print & Document Management
We provide healthcare organizations with software solutions that improve workflows by managing and automating print and copy costs, increasing print security and streamlining document workflow processes. The powerful software that drives our solution is both modular and configurable, so it can be adapted to fit the specific needs of your organization.
Case Study
Healthcare Office Print & Document Workflow
Challenged with a print environment with multiple technologies, limited security and color capabilities as well as limited cost accountability, uniFLOW provided a solution that cut costs and improved processes.