Bringing You the Best in Production Printing backed by Specialized Training & Award-Winning Service
Let Loffler's production printing specialists demonstrate powerful high-speed, high-performance and versatile solutions that satisfy the demanding needs of your organization. With nationally recognized service, unlimited guidance by specialized trainers, the best and brightest professionals to design workflow processes and industry-leading manufacturers as our partners, you're sure to find the perfect solution for your production printing needs.



The Canon imagePRESS line of digital color presses deliver world-class performance and pushes print productivity even higher. With one of the widest color gamuts in the industry, imagePRESS digital color technology delivers practical, real-world productivity, ongoing reliability, and intuitive operation. Brilliant images with the look and feel of offset printing open up new opportunities in digital color production solutions.



The need for color is growing and the pace of change demands new production tools that make high-quality color attainable and affordable. The bizhub PRESS is a heavyweight, professional production device designed to meet rising needs in commercial print applications. Along with brilliant natural image quality, Konica Minolta's technology innovations improve speed and output quality.

Xerox offers the broadest portfolio of digital color products on the market. Loffler's team of experts, teamed up with Xerox technology, can help you deliver the brilliant color and quality your clients expect. With color production digital printing expected to increase to 67% of total printed pages in 2029, Xerox production printers will take you into the future with a competitive edge.
Tell Me More About Commercial Printers
Monochrome Production
Make the most of every resource with ultra fast and versatile production printing solutions that reduce labor as well as operating and maintenance requirements.

VarioPrint Ultra+
Canon has you covered for all your monochrome needs from light production to high-end production with the VarioPrint Ultra+, imagePRESS B/W, varioPRINT DP and imageRUNNER ADVANCE series printers.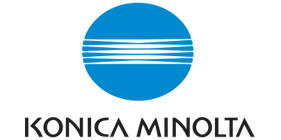 Konica Minolta bizhub PRESS
Combine the superior strength, high-resolution image quality and simple operation with the versatile paper handling and finishing capabilities you need for maximum flexibility. The bizhub PRESS line saves money and energy and you get top-quality results.

Xerox D-Series
When the job calls for high-volume monochrome production with uncompromising image quality, mixed stocks, and feeding and finishing versatility, Xerox Light Production Printers are the solution.
Xerox D136 Copier/Printer BW Copier/Printer
Web to Print Solutions & Workflow Automation
Loffler offers a multitude of flexible Web-to-Print solutions from EFI, Solimar, Uniflow, OCE PRISMAaccess, RSA, Objectif Lune, and Loffler's own customizable IOnS (Intelligent On-Line Solution).
High-volume publishing and transactional print environments, including:
In-plant Print Shops
Commercial Printers
Magazine/Catalog Publishing
Data Centers
Books/Booklet Publishing
VDP Specialists
Our VDP (Variable Data Printing) software brings efficient transactional and personalized text and image printing to organizations and print shops. Some of our software partners include:
Objectif Lune: PrintShop Mail


Printable Technologies Inc.: FusionPro
Objectif Lune: Planet Press Suite


Meadows Publishing: DesignMerge
Loffler can provide your business with:
Streamlined Job Submission
Customizable Storefronts
Job Tracking
Tailored Job Tickets
Standard & Customized Reports
Automated Workflows
Multiple Pricing Levels
Customizable Templates