Technology Solutions for Law Firms of All Sizes
Learn More About Loffler's Legal Technology Solutions
Providing Technology Solutions to Law Firms Since 1986
When Jim Loffler started Loffler Companies by selling dictation machines from his one-room office, some of his first clients were law firms. Since then, we've expanded to provide multi-functional copiers and printers, phones systems, IT solutions, improved workflow, on-site managed services, billing recovery and cost efficiency solutions.
While many vendors may try to sell you their solution, we provide YOUR solution – the one designed to meet the demanding technology requirements of your practice. With more than 30 years of experience, Loffler's experts listen, assess, analyze, recommend, design, implement and support technology solutions to fit the needs of law firms of all sizes across the United States.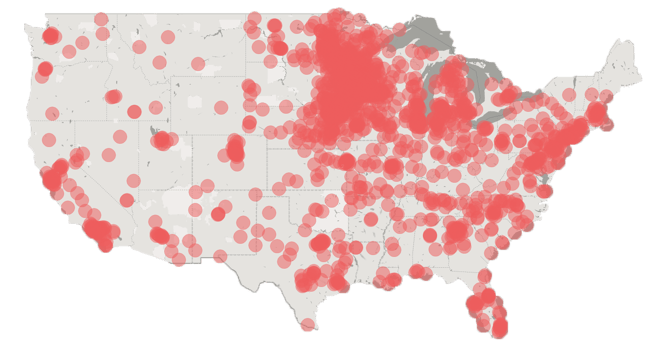 At Loffler, we understand that the strength and integrity of your law firm's IT infrastructure are incredibly important. Breaches and downtime can harm and erode client trust. That's why our experts design, implement and secure the best IT solutions to fit the needs of your law firm. Using our expertise and proven strategies, we enable you to leverage technology to reach your business goals. Solutions include:
IT Security
Business Continuity & Disaster Recovery
Cloud Solutions
Managed IT Services
Help Desk
Project Support for Legal Industry Compliance and Regulatory Standards
Our dedicated engineers have been providing superb IT services, solutions and support for the legal industry for more than a decade. We'll provide your organization with the structure and tools necessary to keep your business protected, secure and successful.
Managed Print Services (MPS) at Loffler is a unified approach to the management of hard copy print devices such as printers, scanners, copiers and fax machines. MPS includes an assessment, right-sizing, pro-active management and on-going optimization of your printing and imaging environment.
Managed Print Services helps organizations save costs, reduce their carbon footprint, secure printers and improve basic business processes. Some of the benefits include:
Nationwide service and support
24-hour online customer service portal
Automated supply fulfillment
Automated meter readings
All parts & labor
Live reporting of service and printer activity
Right-sizing recommendations
On-going review of program benefits
Toner recycling
Phone Systems,
Unified Communications
&
Voice Solutions
Our experts will create a customized voice solution tailored to a law firm's ever-changing communication demands. We evaluate how you are using your current business technology and find ways to optimize performance.
Our dedicated specialists deliver reliable, manageable and scalable solutions that live up to our reputation.
Telephony & Voice Solutions include:
Cloud Hosted/VoIP
Mobility
Collaboration Solutions
Connectivity (Local Phone & Internet Service)
Call Center & Recording Solutions
Digital Dictation
Network Infrastructure
Cabling Services
Secure Print
&
Document Management
Loffler provides law firms with productivity solutions, including modular and configurable software solutions that can be adapted to fit the specific needs of your law firm.
Loffler is a national technology leader and can give you the benefits of saving time and cutting costs for your firm by eliminating abandoned and wasted printing.
Our software solutions improve productivity workflows by:
Managing and Automating Print and Copy Costs
Tracking Cost Recovery
Loffler Management Solutions
Loffler Management Solutions (LMS) provides on-site managed, people-based services to law firms, so you can focus on your core competencies and your office can operate efficiently. Our customized services and billing options free legal firms from the challenges of hiring, training and managing employees.
Our Core Services for law firms include:
Mail & Courier Services
Secure Scanning: Closed & Active Files
Print & Copy Center Services
File Room & Record Management
Shipping and Receiving
Conference Room & Catering Management
Fax Management
Supplies & Inventory Management
Receptionist Services
Litigation and Transactional Support
Trial Preparation
I have to go with a company that can take care of my firm's technology needs. I know I can go to Loffler and say 'hey, I'd really like to do this, what do you think?' and they'll always listen and help design a solution that works specifically for my company.