Document Management & Workflow Automation
Documents have a way of multiplying as your business grows
Consider all the documents your organization needs to process, store and retrieve such as faxes, invoices, emails, new hire forms, customer contracts, reports and more.
With a document management system the need for storage and bulky file cabinets decreases. Files are easier to locate and restore in case of a disaster. Automated workflows can be used for file approval and collaboration, reducing the need for manual processes like keying data into a computer or walking forms around the office for approval. Loffler's Consulting Group can find or create a solution to meet your organization's needs.
Watch our video below to learn how a document management system can help your organization.
Ready to go paperless and improve processes?
Our Document Management and Workflow Solutions include:

ABBYY Solutions for Business Processes
As a world-leading technology vendor, ABBYY provides powerful data capture and document processing solutions. It is designed to transform streams of documents of any structure and complexity into business-ready data. And its award-winning recognition technologies, automatic document classification, plus a highly scalable and customizable architecture, mean that it can help companies and organizations of any size to streamline their business processes, increase efficiency and reduce costs.

Square 9 Global Search
There's a world of information in your documents. Square 9 Softworks' complete platform of solutions enables you to capture, extract and classify that information, transforming it into usable intelligence that lets you work smarter, faster and more productively.

LaserFiche
Laserfiche is the world's leading software for content management, business process automation, and productivity-boosting data analytics. With users in nearly every industry—including government, education, financial services and healthcare—Laserfiche solutions make organizations smarter, more collaborative, more efficient and more effective.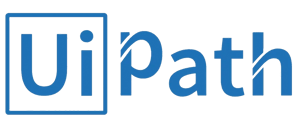 UiPath Robotic Process Automation
UiPath helps workforces become faster and more productive by accelerating high volume repetitive processes. Using software robots that perfectly emulate and execute processes which boosts business productivity, ensures compliance and enhances customer experiences across back-office and front-office operations.
"I'm really excited that we get to make everything electronic. I also like that we'll have literally everything there to search. Anything I need, I can just look it up. I don't have to dig through files."

View Case Study