Connect with Clients using Variable Data Software
Variable data printing enables the mass customization of documents with text and image changes for groups of addresses based upon which segment of the market is being addressed.
Customization and personalization allows a company to connect to its customers using a variety of software solutions such as: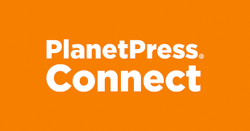 Objectif Lune PlanetPress Connect
Whether it's a document being sent to the printer, an email being sent or received, an update to a particular folder, or a request made to your web server, PlanetPress Connect is always on and ready to trigger processes that you set up and change on your own. PlanetPress Connect's DataMapper tool lets you extract and map data from databases, text files (XML, CSV, TXT), print streams, and PDF files so that they become raw data available for you to reuse in any way you want.
Objectif Lune Printshop Mail
PrintShop Mail Connect is a standalone variable data composition tool designed to make the creation and production of targeted promotional communications simple. Now you can design for print and email using one tool, without the need for plug-ins to external design software.

Meadows DesignMerge
You can use DesignMerge to personalize virtually every aspect of a document, including Variable Text, Graphics, Articles and more. DesignMerge also includes a number of advanced VDP features such as automatic copyfitting, conditional logic programming, bar coding, and multi-up layout support as well as sophisticated variable data printing (VDP) and data publishing software that works directly within the QuarkXPress® or Adobe® InDesign® applications.

EngageIT
All EngageIT VDP modules work within the Adobe InDesign application, allowing variable elements to be added to any InDesign document. Using a very simple panel interface, the user can easily define variable elements anywhere on the page and merge text, pictures, multi-line articles, or even full page information using data taken from practically any source.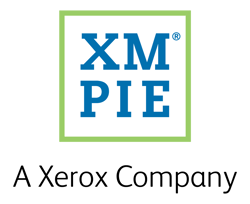 XMPIE uCreate Print
Use uCreate Print to create your variable document on your desktop or seamlessly connect to XMPie's uProduce server and work directly with documents on that server without ever leaving your desktop-based Adobe InDesign environment.
Ready to Make Technology Work For You?