Production Print Workflow
Increase Output Efficiency and Optimize Resources
The right production print software works to centralize control of print job management to make existing print assets more scalable and productive. Our high-performance solutions deliver unparalleled image and color quality, maximum productivity, and seamless integration with existing workflows for exceptional results every time.
Loffler's suite of solutions include:

Loffler Intelligent On-Line Submission (IOnS)
IOnS (Intelligent On-Line Solution) provides print centers with a tailored interface users can access from any web browser to order print production, finishing, supplies, and more. Users can submit a job or order from a catalog, get pricing for their job(s), order jobs with variable data such as postcards or business cards, select shipment options, and track their jobs.

Canon uniFLOW CRD
Job Ticketing enables users to send print jobs directly from their PC to the print room in an efficient and standardized manner, following a few simple steps. The Rules & Routing application means that you can automatically reroute print jobs from specified MFDs to the print room.you can manage your entire print room, from submission to job intake, from document make ready to production.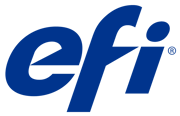 EFI MarketDirect Storefront
Increase your productivity by offering easy to use websites for your customers to place orders online for static to Ad Hoc and variable print customized products. EFI Digital StoreFront® is the award-winning flexible eCommerce solution that offers the industry-leading print buyer experience designed to win new business, acquire new customers and grow your existing business.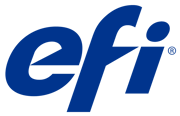 EFI Workflow Suite
Streamline and automate print workflows to ensure the integrity of jobs before going to print, and reduce errors and waste with Adobe® Acrobat® Enfocus PitStop Edit | Fiery JobFlow | Fiery Graphic Arts Package, Premium Edition | Fiery Productivity Package. Integrate labor-intensive document preparation activities under one visual interface with Fiery Impose | Fiery Compose | Fiery JobMaster. Guarantee accurate, consistent, and reliable color reproduction at all times with Fiery Color and Imaging | Fiery Color Profiler Suite. Improve digital print production capacity, turnaround, and productivity by centralizing control of print job management across multiple production systems with Fiery Central.
Océ PRISMAdirect
PRISMAdirect can help simplify order acquisition from a multitude of channels including email (MS Outlook), FTP servers, supported web shops or uniFLOW. The PRISMAdirect workflow management solution helps streamline print production workflows from order intake through production management to reporting and accounting.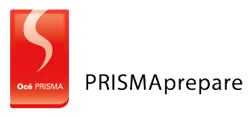 Océ PRISMAprepare
Océ PRISMAprepare all-in-one preprint software simplifies job preparation from composition through production. Whether you're collecting and cleaning up pages, enhancing documents, adding watermarks or logos, creating and applying templates to automate the makeready process, Océ PRISMAprepare software accelerates document preparation.

Solimar Systems
Solimar Systems provide clients visibility into their workflows and operations while driving costs down; track the lifecycle of jobs from receipt to multi-channel distribution; optimize and convert data and documents; manage and optimize production printing across facilities and enable secure access and compliance.

Barr Systems
Barr Systems products are designed to receive data from multiple sources and distribute data to multiple destinations. Their print and output manager can help you automate and control your print and document output across your organization.

AccurioPro Flux Essential
AccurioPro Flux Essential is Konica Minolta's software solution for make-ready and professional output management. It is optimized for use in CRDs and in-house printshops of public organizations, universities and corporations, and provides essential functionality to minimize costs and maximize return on investment.
Contact Loffler About Software & Workflow Solutions