A phone system is practically useless if it doesn't make communication easier, faster and more mobile.
UCaaS (Unified Communications as a Service) offers cloud-based mobility, efficiency, simplicity and the collaboration tools modern organizations need.
The feature-rich business phone systems available with UCaaS do so much more than voice calls and have become vital for remote collaboration. Let's take a look at the benefits to user experience you'll see with UCaaS — both for your internal employees and the customers, clients, members and/or patients who need to contact you.
10 UCaaS Benefits That Enhance User Experience
Making the case for Unified Communications (UC), especially UC that's based in the cloud (UCaaS), is not difficult. It's easy to use, fosters efficient collaboration for employees, and improves the customer experience.
1. All communication tools available in one easy-to-use application:
Voice calls, instant messaging, team/group messaging, audio/web/video conferencing, calendar, presence, fax, call recording... the list of UC features goes on. All the communications tools you use are available together and integrated in one cloud-based application.

2. Work from anywhere on any device:
Enable employees to work in the office, from home or anywhere else remote. Users have all the same tools available to them, no matter where they are. Everything is in real-time and can be accessed on a mobile device, a tablet or a computer. Users can even move between devices with one click.
3. Less email and more real-time interaction:
UCaaS helps reduce long email strings by replacing them with instant messaging. When users send an instant message with a quick question, they're more likely to get an almost instant response. Plus, it feels a little more like in-person communication. In contrast, email often gets buried under hundreds of other emails, and response time could take a day or more.
4. Instant video calling to collaborate:
If a user is talking on the phone, they can switch from a voice call to a video call with the click of a button. Let's say there is some confusion over a document. With one click they can share documents and review them together. This improves the user experience for employees working remotely.
5. Team collaborative messaging:
Team collaborative messaging is another great tool for remote employees. Build groups where everyone can chat, no matter where they are. Assign tasks and receive feedback efficiently with the whole team. What might have taken 35 "Reply All" emails in the past can now be accomplished in a two-minute instant message.
6. Always up-to-date company directory:
When a user is added to your company directory, their status is instantly available company-wide. This lets you reach anyone, quickly, at any time. You have the company directory at your fingertips no matter where you are.
7. Automate customers to the right person,
faster:
Every cloud-based UC provider has some sort of IVR (interactive voice response) available, so you can get the call to the right person, faster, at the right time. IVR is often called a phone tree. A caller can select from a list of prompts to reach the right person or department. It's useful to improve customer experience and to reduce phone time for employees.
If you wanted to upgrade, you can also enable skills-based routing with a cloud-based contact center. Enable priority queuing, so if somebody calls in and they're a high-value customer, maybe they route to somebody right away.
8. Improve call transferring by seeing who's available now:
Presence is a UCaaS feature that tells you in real-time whether someone is available, on the phone, out of the office, etc. Unified Communications is all about getting that instant interaction. Ideally, a customer doesn't need to wait on hold or be transferred to voicemail, where they hit zero to go to the operator and start the whole cycle again.
In a UC environment, because real-time presence shows availability, everything is simple to see. If one coworker isn't available, you can see who else is. You can even do an announced transfer to confirm they can take a call before you send it to them. This ease of use improves both customer and employee experience. You can get to the person you need quickly and easily without the frustration of hang up.
9. Remove geographical boarders:
For organizations with many locations, transferring a call to the right person can turn into a nightmare. UCaaS gives you the ability to route to the best possible person to help your customer, no matter where they live. Let's say you have a customer on the phone, and you know someone in the Dallas office can help them. UCaaS lets you get rid of all the geographical borders to see who is available and get them to the right person, no matter where they are.
10. Function as one by routing calls to
multiple
lines:
Picture a financial institution with multiple branches. Someone calls their local branch with mortgage questions. UCaaS allows you to take that call and ring all the mortgage brokers in all branches to make sure the person gets help as fast as possible. You don't have to track down one specific person in one seat. That's what an enhanced customer experience looks like. It also helps to disperse calls for your team, be they mortgage brokers, sales representatives or billing specialists.
---
Efficient communication and collaboration tools are necessities for doing business today and into the future. Many of the benefits we listed are possible with an on-premise Unified Communications (UC) system. But hosting a UC system on-premise often requires more hardware, licensing, bandwidth and dial tone than you'd need in the cloud. With UCaaS, everything is available in a monthly cloud subscription, and there's no need to maintain on-site systems. Curious what to expect with UC costs? This post shares two sample cost comparisons.
If you're considering upgrading your business phone system to Unified Communications or UCaaS, Loffler offers a consultative approach to ensure you get what you need.
LEARN MORE ABOUT UNIFIED COMMUNICATIONS
Read Next: Find the Best UCaaS: Three Unified Communications Webinar Takeaways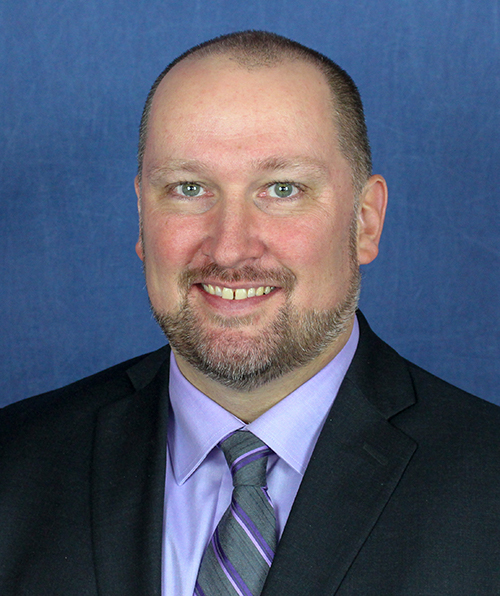 Terry LaPointe is the Practice Manager for Unified Communications at Loffler Companies. He is an innovative technical-services expert who has achieved success performing all facets of the technical solution delivery lifecycle, including planning and analysis; technical project, resources and sales staff management; the design and delivery of complex converged enterprise networks featuring the seamless integration of voice video and data; and solution build/run.