At the end of last year, we hosted a webinar about UCaaS (Unified Communications as a Service).
The webinar was full of useful information for organizations looking to move their business phone system to a cloud platform.
Why move to the cloud? To meet the growing demand for simple, remote, company-wide collaboration tools. UCaaS, also called cloud-based Unified Communications (UC), is one way many organizations are enabling their employees to work from anywhere.
You can watch the whole webinar here, or read a few highlights below:
"UCaaS, also called cloud-based Unified Communications (UC), is one way many organizations are enabling their employees to work from anywhere."
Three Takeaways from Loffler's Unified Communications Webinar
The world has changed. Work has become more flexible. UCaaS has become a leading tool to make remote work possible, and many organizations are expected to adopt UC platforms in the coming months and years.
Takeaway #1: Improved Remote User Experience
In order to allow an employee to work from anywhere, they need to be able to do their jobs from anywhere. UCaaS means having your phone system (and more) in the cloud and can enhance the user experience. Cut down on email and quicken response times with instant messaging. See who's available and who's on vacation with presence features. Easily switch from a voice call to a video call with one click. Bring everyone together to discuss an issue with collaborative messaging.
With a UCaaS system, everything is in real time, tied into your phone system and all in one application. Is all this available with an on-premise system? Yes. The difference with UCaaS? Because UCaaS is cloud-based, you don't need to take on more hardware and more licensing, which brings us to...
Takeaway #2: Minimize Capital Expenses
The most common thing I hear when discussing UCaaS costs: But I already own my phone system.
Many organizations treat the on-premise phone system they own and have depreciated as a free utility. Why would they go to a cloud-based model where they're paying a fee every month?
Many don't realize there are secondary costs to maintaining an on-premise system. These include phone lines, add-ons like video collaboration (for example, Zoom, Teams), power, cooling, break/fix labor, fax lines, redundancy and disaster recovery, adding conference bridges, hardware upgrades and labor for performing an upgrade. Many organizations can't plan for these costs, and they're handled as they come.
These costs are included in a monthly UCaaS payment, so the cost of maintaining your phone system becomes a predictable operational expense. Interested to see what real UC costs look like? We share some sample UC cost comparisons in this post.
Takeaway #3: Updates Are a Click Away
Usually a phone system upgrade requires someone stay up overnight and/or work through weekends (so as not to interrupt your communications systems during business hours.) When you have your business phone system in the cloud, you're done handling maintenance, updates and upgrades. No more overnights. No more weekends.
In the cloud, software is always up to date, and you always have the latest technology available to you. Your upgrade process in the cloud is simple. First, a notification asks if you'd like to update. If you approve, it runs silently in the background. Once finished, a popup asks if you'd like to restart your software. Assuming you're not on a call, you confirm and the system reboots in less than 20 seconds. You then have a nice little popup on the screen explaining your new features and fixes.
---
I'll leave you with a bonus takeaway from the webinar: My favorite part of the cloud environment is the freedom I have in selling a platform. Loffler is a true cloud consulting partner, because we have access to any cloud solution, any carrier, in the United States.
This allows us to truly consult to understand your business needs — not just today, but five years from today and down the road. Because maybe you're planning on rolling out a huge contact center in the next five years. Well, then we want to make sure that we put the right partner in place that can grow with you into that contact center as clean and easily as possible.
By understanding what you need and where you're at today, we can narrow down to maybe three providers that meet your needs. From there, we let them demo and show you what their products can do. By the time we're done, we want to make sure that you're feeling good about making a fantastic choice. You're going to feel good about what you've bought instead of wondering whether you should have gone with this one or that one.
We want to make sure that your UCaaS platform is the best fit for your business. We don't have any skin in the game with any provider to say we want to make sure we push this one or that one. It's truly all about helping you succeed in your business.
LEARN MORE ABOUT UNIFIED COMMUNICATIONS & CLOUD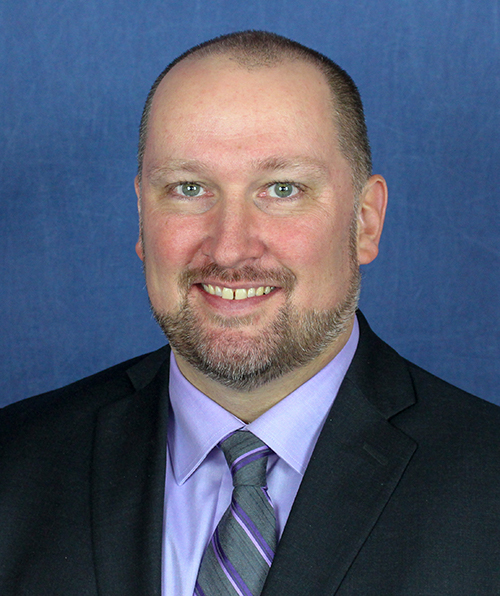 Terry LaPointe is the Practice Manager for Unified Communications at Loffler Companies. He is an innovative technical-services expert who has achieved success performing all facets of the technical solution delivery lifecycle, including planning and analysis; technical project, resources and sales staff management; the design and delivery of complex converged enterprise networks featuring the seamless integration of voice video and data; and solution build/run.