This year didn't go as planned, but 2020 has presented us with opportunities to be flexible about the way we work.
As we look to 2021, we do so knowing next year is going to be different. We hear people talk about when things "return to normal." Some things may return to normal next year, but I don't believe all things should return to normal. Instead, we need to find ways to carry on with the good changes that have come out of an overall bad year.
One notable change many organizations have seen in 2020 is in allowing employees to work from home. Are those changes here to stay?
How 2020 Made Us Flex
Back in March, we made sure that all employees who needed to work from home were able to do so successfully. This meant making home office technology available to everyone. It meant training people to use collaboration tools they hadn't encountered before. We had to become more flexible, and we had to do it fast. This was not a small undertaking.
But it was for the best. Our organization was forced to change the culture of how we work. Certain changes that may have been met with resistance ("that's not how we've done it in the past") were welcomed with enthusiasm. We needed to keep people safe. We made many changes in our organization in 2020, from offering remote product demos, to meeting remotely. We learned we could be productive while working outside the office. In the end we benefited from less time wasted commuting and moving between meetings.
Our business was not alone in this. We've helped organizations across the United States move to work from home this year. Right now, we're working with clients to make working from home a reality not just for the short-term, but for the long-term, too.
It's Time to Rethink the Way We Do Things
I enjoy having coffee with my wife in the mornings before work. This is something I can do now without having to rush out the door for my daily commute. Instead, my commute consists of a walk from the kitchen table to my home office. I would like to hold onto that, at least in some part, in 2021. I know many feel the same way.
But we're not letting go of our physical office. I'm excited for employees to be able to meet together under one roof again. I miss the camaraderie and the office culture we've built over our years in business.
Will the Post-COVID Workplace Be More Flexible?
I believe it will take a long time, if ever, for life to return to normal. I think instead of a return to normal, we will see a more gradual shift to something new.
It's possible that a flex model with work-from-home options mixed with in-office presence will be our new future. Perhaps as the world heals, employees who have been working from home will start to be in the office again one day each week, then two, then three. And maybe for some employees who have proven they can be productive while remote, it stops there.
In addition, we're looking at how we can rethink commuting. How do we adjust to make things just a little easier? We're looking at how we can stagger commutes so employees can minimize their time in traffic. Working from 10 am to 7 pm might work well for some employees, while a 5 am to 2 pm schedule might work better for others. Either way, they can spend less time on the road.
I like to reimagine the future of the workplace, so we're looking into how to improve the in-office experience. This might mean dedicated quiet rooms, a workout room or collaboration spaces to offer a more casual alternative to a conference room. Around the world, architects are getting creative with office designs, even re-thinking office bathrooms with sinks placed inside stalls to stop the spread of germs.
My hope is that more organizations come out of this thinking differently about going to work when someone has the flu. That could be a good takeaway in order to keep our workforce healthier even after COVID is part of our past. Like many organizations, we have temperature scanners in place now. Maybe we keep them, and if people aren't feeling well, check their temperature. Allow them to work from home (as they are able) to stop the spread of illness. We've learned a lot about germ reduction, breathing, mask wearing and taking temperatures. Let's take what we've learned to rethink how we do things.
---
It is undeniable that 2020 has changed the way we learn, work, worship, communicate and socialize. Whether these changes will last or fade will be determined in the coming months. Decisions have not been finalized. Policy alterations to cover any changes have yet to be made. But now is the time to consider possibilities. What changes should be kept? And how will they affect us in the months and years to come?
Contact Loffler for Easy and Secure Remote Work Solutions
Read Next: Eight Video Call Tips from Loffler's CEO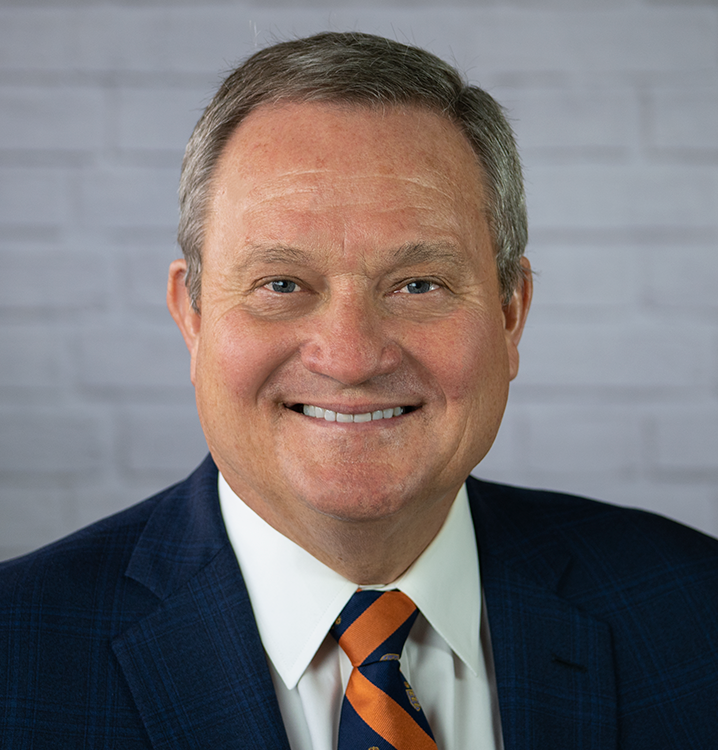 Jim Loffler is the founder and CEO of Loffler Companies. He started the company in 1986 with dictation machines, expanding to faxes, copiers, IP Phones, IT managed services and much more. Today, the company employs over 600 team members in 18 locations in six states, and focuses on long-term relationships. Jim is proud of the many awards Loffler Companies has received over the years, including ten years as one of INC 5000 magazine's "Fastest Growing Private Companies in America." Loffler Companies is also the official technology partner of the Minnesota Vikings, Minnesota Timberwolves, Minnesota Lynx, Minnesota Wild, St. Paul Saints and the University of Minnesota athletic department. In 2018, Jim was named one of Minnesota's Top 500 Business Leaders. Jim has been married for more than 40 years to Darcy, his junior high school sweetheart. They have two children, four grandsons and one granddaughter. In his spare time, Jim enjoys golfing, boating, cooking, photography, music and traveling.