How to Build a Work from Home Model with Long-Term Staying Power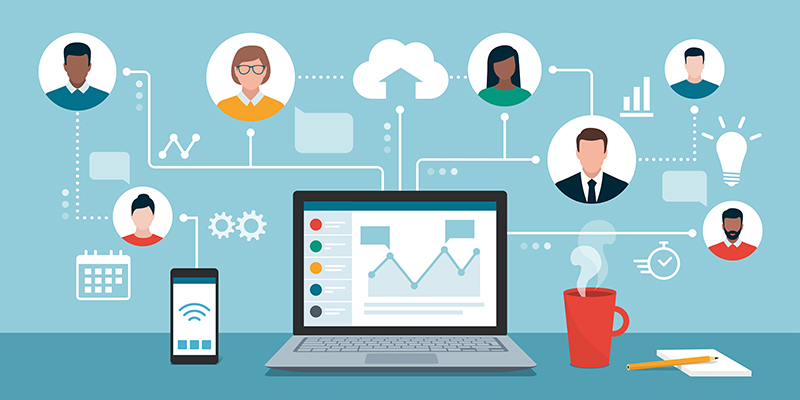 Many workplaces had never considered allowing remote work until a couple of months ago
.
Then, when employees were sent to work from home, they found themselves unprepared, without
what they needed to enable remote work.
Organizations scrambled to set up applications to get them through.
Now some time has passed, and Loffler's IT consultants are working alongside many to assess and consolidate the changes that were made so quickly. How can your organization make sudden change work for the long term?
The Rapid Shift to Work from Home
We've seen many organizations adapt to a work-from-home culture over the past several weeks. Many were forced to rip off the Band-Aid of work culture changes. In some ways, this can be an easy way to force change. (How many now thrive on video conferencing, where their use was irregular just months ago?)
In other ways, this can set up organizations for confusion, incompatible systems and faulty collaboration. We've seen productivity losses and security concerns.
The sudden switch to work from home left organizations with many things to figure out in a snap. How to make personal cell phones work for business purposes. How to block personal cell phone numbers. How to set up a classroom. How to use applications that weren't enabled for remote use. How to access data and files. How to have people sign or submit forms. How to shift so your people can continue to connect and collaborate in new ways.
Shifting O
ffice Technology C
ulture Is a Delicate Challenge
People can get creative with problem solving when they're forced to act quickly. That's how businesses end up with seven instant messaging platforms and five video conferencing platforms. This is not conducive to productivity. Now that the immediacy of rushing to work from home has calmed, we have time to think of long-term plans.
To make changes to technology so that users can interact with new systems effectively, an organization must:
Put the right technology in place

C

onvince

and

educate people

/users

Lead by example
Accomplishing all of these tasks isn't easy. Especially when your organization is busy keeping up with usual business processes. Often, organizations bring in an IT consultant to help.
Three Steps to Build a Remote Work Model with Long-Term Staying Power
With the help of an IT consultant, or a virtual Chief Information Officer, the following steps can help build a remote work model suitable for the long term.
1. Perform a

n

eeds

a

ssessment to help you u

nderstand new demands and challenges.
A needs assessment involves talking to your department managers and key stakeholders to understand immediate needs. With the help of an IT consultant, you'll then assess what people in your organization need help with and how to enable a workforce that's new to working remotely. This will allow you to identify ways to tweak work processes that used to need physical handoff.
2. Identify solutions that work in both the short term and the long term
.
We're seeing a lot of short-term solutions right now. Short-term solutions present challenges to administration and security. They often lack integration with the rest of an organization's technology ecosystem. You want to prevent employees from going off and finding their own solutions. Following the needs assessment, an IT consultant can work with key stakeholders to identify what will streamline operations, keep your systems secure and get buy-in from the people who actually need to use the systems. They'll help find solutions that meet your needs immediately instead of dragging out the process of gathering requirements.
3. Coordinate projects and provide accountability to keep projects moving.
Sometimes people are busy running around and putting out fires. They need someone to coordinate projects or go out and ask questions. Many are too busy right now. Running around with their hair on fire. An IT consultant can provide you with much needed extra bandwidth.
---
We've reached the point now where everyone who's going to be home is at home. We're out of reaction mode; now we need to look forward, streamline, make good business decisions and prepare for the months and years ahead.
Contact Loffler for Easy & Secure Remote Work Solutions
Read Next: Essential Equipment and Services for Business Continuance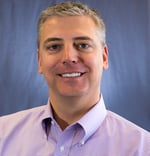 Chad is an IT Strategy Consultant at Loffler Companies. He has worked in the IT industry for over 25 years, spending 15 of those years in IT consulting. He owned his own IT services company specializing in managed services, small business projects, professional services, IT strategy and planning before coming to Loffler in 2012. Chad has worked with many companies to develop their IT lifecycle and specializes in strategic planning and tactical implementation. In his free time, Chad enjoys traveling with his wife and two sons, playing tennis and reading nonfiction and history books.