Is Your Remote Work Life in Need of a Seventh-Inning Stretch?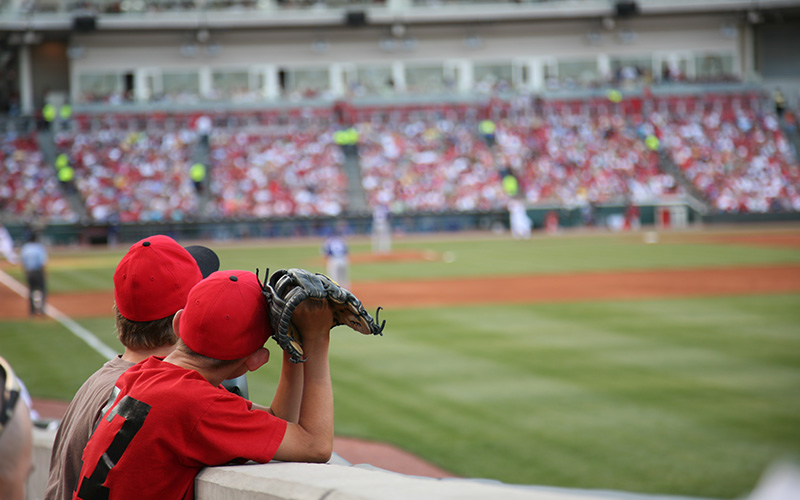 Back in March employees were all working hard. They were fighting to keep their businesses afloat. They were working hard to make remote work sustainable. They were proving themselves in the face of potential layoffs considered by many organizations.
The energy put forth was enormous. On top of that was the stress we were all facing: worry about health, family and jobs.
The stressors are still present, but our day-to-day situations have become routine. Now that those of us working from home have adjusted, have we continued to push ourselves, or have we become stagnant?
Many people are adjusting well, but others are feeling anxiety and even burnout. Perhaps we're heading into the pandemic version of a seventh-inning stretch, where we all need to reset and get our heads in the game. While we don't know yet how many innings we face, here are my suggestions to wake up your work-from-home life:
Is Your Work Life in Need of a Seventh-Inning Stretch?
The seventh-inning stretch originated around the late 1800s as a way to combat restlessness for fans seated on hard benches during long baseball games. Today, fans are encouraged to take a timeout during the seventh inning to stretch their muscles, walk around and find a refreshment. Doesn't a refreshment sound good right about now?
I do want to recognize the variability in circumstance that impacts working from home. Many at-home employees are not working from home as a job perk. Instead, they are at home due to a health emergency and are trying to keep up with work. Some are juggling childcare with full-time work. While employees have realized the benefits of working from home — not having to commute being a standout — few have ever imagined or asked for the full-time remote work situation in which they find themselves.
How to Institute a Seventh-Inning Stretch for Your Remote Work Life
Today I offer two practices that can stimulate an at-home worker who needs a little boost.
1. Recreate Face-to-Face Conversations Over Video or Even Voice Calls
I miss that energy felt in the office where everyone can connect with team members across departments and across functions at any time. Many face-to-face conversations happen organically in an office. These are the moments valuable to networking and talking through roadblocks. I worry whether too much time disconnected will have a negative effect on company culture.
A little bit of face time goes a long way, even over video. Make a commitment to video calling a coworker once each day for a quick question that naturally arises, or immediately following a meeting to continue a conversation or clarify an action item. (It's courteous to message them a heads up first: "Can I call you for a second?")

Another option, can your team schedule a standing morning check-in to review to-do lists and goals for the day? Getting the team together can get the juices flowing and ready you for the workday ahead. Managers can be involved and use this to stay up to date on task lists. Calls like these need not be longer than 15 minutes for a small team.
And it's not a time to forget about voice calls. If you have employees who aren't able to video call because they're on the road, you can still call someone from outside your normal work network to say hello. That personal touch can go a long way to foster relationships. Think outside the box on who to contact. Who can you reach today outside of your reporting sphere? It might be a salesperson calling a delivery person. Or a technician calling dispatch. I may sound sentimental, but think if everyone picked up the phone to call a coworker they haven't spoken with since March. That could go a long way toward improving relationships and giving us all that social boost we've been missing.
2. Learn Something New
Beyond your daily workload, consider working toward training or certification goals. This is an easy way to engage your brain in a different way, to break up those long hours at home, and gain some professional development along the way. In my case, I'm taking time to learn more about how my PC works and updating my video conferencing effectiveness, after realizing how reliant on others I've become to help me when I have questions in the office.

Is there an online conference you can attend? Many in-person conferences have moved online this year at reduced prices. Find one that interests you and let it inspire you. Take advantage of virtual collaboration tools to learn how other leaders in your industry do business. Improve your understanding of virtual collaboration tools and the possibilities they offer. You can even take steps to enable your teams to better identify cyber threats.
---
At Loffler Companies, we emphasize our Why Statement: Helping You Succeed. The You in that statement refers to our employees, clients, partners and the community. We couple that statement with our core values to provide the fundamentals of why and how we work.
Now is the time for at-home employees everywhere to ask themselves: How am I living up to my organization's values while working from home, and what can I do to better live up to them? What might your version of a seventh-inning stretch look like?
Contact Loffler for Easy and Secure Remote Work Solutions
Read Next: Tools to Help You Return to Work Safely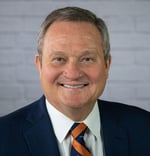 Jim Loffler is the founder and CEO of Loffler Companies. He started the company in 1986 with dictation machines, expanding to faxes, copiers, IP Phones, IT managed services and much more. Today, the company employs over 600 team members in 18 locations in six states, and focuses on long-term relationships. Jim is proud of the many awards Loffler Companies has received over the years, including ten years as one of INC 5000 magazine's "Fastest Growing Private Companies in America." Loffler Companies is also the official technology partner of the Minnesota Vikings, Minnesota Timberwolves, Minnesota Lynx, Minnesota Wild, St. Paul Saints and the University of Minnesota athletic department. In 2018, Jim was named one of Minnesota's Top 500 Business Leaders. Jim has been married for more than 40 years to Darcy, his junior high school sweetheart. They have two children, four grandsons and one granddaughter. In his spare time, Jim enjoys golfing, boating, cooking, photography, music and traveling.