Let's say your office closed for a week. Do you have a business continuity plan in place to keep your employees working? Are you prepared if everyone had to work remotely?
Many organizations want to offer remote work, or work-from-home, capabilities, but struggle with putting the systems in place to enable a collaborative, accessible and secure remote environment.
The ability to work remotely is a real possibility if you have the right technology in place.
We should start by acknowledging that working remotely is not a reality for everyone. The ability to perform job functions away from your physical workspace depends on the individual and the work required of them. Surgeons, mail carriers and repair technicians, to name a few, would not be able to perform their work away from their workspace.
But for a job like mine, and for many people who work in an office, working remotely is a real possibility with the right technology solutions to make it happen.
The

R

ight Technology Solutions Make Remote Work a Reality
Recently, I was able to put in a full day's work remotely. I did a 2.5-hour video demo for a customer using Loffler's Elevate Unified Communications platform. I built quotes for customers in our cloud-based quoting system. I had access to my customer files from online CRM, completed all my scheduled calls for the day and collaborated with coworkers using Microsoft Office 365 and Teams. Even though I wasn't in my physical office, I saw no difference in my productivity.
This was possible because my employer offers the tools I need to do my job from anywhere.
How

C

an

Y

ou

O

ffer

T

hese Advantages

to

Y

our

E

mployees?
Many employees want to work from home. Many employers want to expand hiring populations by providing accessible, remote work environments. Employers also want the assurance that their organizations can function in the event of a disaster, a focus area we call business continuity.
Having a business continuity plan in place opens the door for employees to work remotely, because it makes work accessible from anywhere. Do your people have the tools to be productive wherever they are?
In order to enable business continuity, you'll need some tools in place to make that happen:
Tools to Encourage Collaboration
Employees need to be able to work together, whether they're in a physical office or working remotely. When setting up virtual office capabilities, look for resources that are easy to use and readily available for employees on-the-go.
Unified Communications
Unified Communications (UC) platforms provide all your communication tools in one easy-to-use app, from phone calls to collaboration tools like instant messaging (IM), video conferencing, web collaboration and screen sharing. Because these tools are available anywhere from desktop or mobile apps, you're able to work with your coworkers and remain an integral part of any team, even when you're not in the office.
UC Collaboration Tools Include:
Instant messaging

Video conferencing

Web collaboration and screen sharing

Your desk phone on-the-go
Cloud-Based Collaboration
You'll also find cloud-based apps, like those available in Microsoft Office 365, can help you stay connected wherever you are. Carry on a conversation with Microsoft Teams or collaborate over a shared Word document in OneDrive. These examples just scratch the surface of cloud-based collaboration capabilities. Check out a quick video from one of Loffler's IT Services Engineers about how Microsoft Office 365 makes remote work happen:
Tools to Ensure

Accessibility & Security
To enable employees to work remotely, they need to have access to their files and applications whether your systems are on-premise or in the cloud. And those files and applications had better be secure.
Cloud
If files and applications are available in a cloud platform like Microsoft Office 365 or Azure, they are securely stored and available anywhere with an internet connection. You'll find many applications can be made available in the cloud, like web-based CRM and even your accounting software.
On-Premise
If applications are not cloud-based, and are instead on-premise, you can still access them securely through a VPN connection (virtual private network). A VPN connection lets you log into your work desktop remotely. You can use your home computer as if it were your work computer. Keep in mind, VPN access requires measures like firewalls to secure access to local files and can create extra burden on your IT team, who are often asked to help download VPN software and instruct users on how to make the VPN connection.
Another option to consider for an on-premise environment is a virtual desktop infrastructure (VDI). With VDI, applications are stored on a central server, instead of an employee's personal computer at work. Like a VPN option, VDI provides secure access to the user's virtual desktop.
Make Business Continuity Work for You
How do you enable your workforce to work from anywhere? The answer doesn't rest in one solution. It takes a combination of IT services, Unified Communications, cloud strategy and end-user education to do it right.
Many organizations want to offer work-from-home capabilities, but don't have the components in place to do so. Talk to Loffler's IT Solutions Group about your business continuity plan today. We'll help you build a plan and use the tools you need to make remote work more accessible.
CONTACT LOFFLER ABOUT REMOTE OPTIONS
Read More: Multi-Factor Authentication: Four Reasons Why Now Is the Time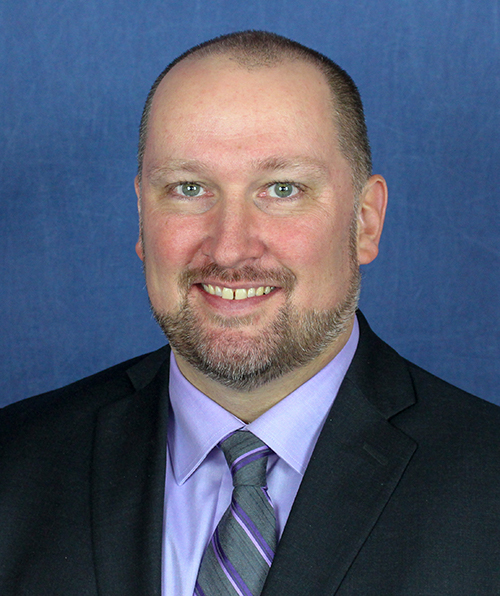 Terry LaPointe is the Practice Manager for Unified Communications at Loffler Companies. He is an innovative technical-services expert who has achieved success performing all facets of the technical solution delivery lifecycle, including planning and analysis; technical project, resources and sales staff management; the design and delivery of complex converged enterprise networks featuring the seamless integration of voice video and data; and solution build/run.