So, you're moving to the cloud. You've read the articles, done the math and you'd like to move some of your business infrastructure to the cloud.
Great! But which cloud? The skies are crowded with hosting providers. Choosing the right platform is a key part of a successful transition.
At Loffler, we've helped dozens of businesses replace their servers with cloud-hosted alternatives. Let's talk about the options for moving to the cloud and how the right choice can help you succeed.
Moving to the Cloud: The Big Three Cloud Providers
Amazon Web Services (AWS)
When building their massive Amazon.com site, Amazon wrote the book on modern computing. Having a seven-year head start over clouds from Microsoft and Google, Amazon's offerings are more evolved and mature. Their strength is "scalability." As your business grows, AWS allows your servers to grow seamlessly, so you can pay for only the size that you need. Amazon offers a huge number of services, which has a downside; choosing the right AWS services for your business can require expert consulting.
Strengths of AWS:
Largest, most mature and established cloud provider.

As your business grows or changes, pay only for what you need

Vast portfolio of services, especially for web and app developers. Every service you could need, AWS will have.

Thousands of third-party tools and appliances available
Microsoft Azure
Microsoft's Azure cloud has been growing rapidly and has matched or surpassed Amazon in many ways. Businesses already invested in other Microsoft tools (like Office 365 and Windows Server) can integrate tightly with the Azure cloud for security and ease-of-use. Azure is also quite user-friendly, allowing IT staff to easily jump in and manage resources.
Strengths of Azure:
Tightly integrated with other Microsoft services, such as Office 365

Microsoft works closely with service providers (like Loffler) to offer premium support to clients

Azure has invested heavily in their "Hybrid Cloud." This allows you to link Azure servers with your existing technology, smoothing the cloud transition.
Google Cloud Platform (GCP)
Google's Cloud Platform is the smallest of the Big Three Cloud Providers, in terms of services and market-share. But Google has always pushed forward innovation on the Web, and their GCP cloud is no different. They bring powerful tools for IT, such as their Data Analytics and storage tools. And businesses already using their G Suite business platform can easily tap Google's cloud services with the same account.
Strengths of GCP:
Simple, easy-to-use services

Innovative services like

BigQuery

, which brings Google's data analytics tools to your data

Servers and services are very flexible. Get exactly the amount of server power you need.

Tightly integrated with other Google offerings like G Suite
Smaller Clouds: Shopping Local When Moving to the Cloud
From regional offerings (like our own Loffler Cloud) to hosts like Rackspace and HPE, many providers provide alternatives to the Big Three. Should you trust them with your business?
Maybe! It's tough to compete with Azure and Amazon on the price-per-hour of their services. But smaller providers can provide concierge service, letting you work with their experts to get exactly the right solution. And many people prefer "a call and a handshake," and like working with a small business who will form a business relationship.
Strengths of Alternate Cloud Providers:
Direct access to the business you're entrusting with your data

100% control of your technology

Dedicated consulting staff to install and support your services

Some vendors are experts on a single program or service, which is great if you rely on that service
Conclusion: Partner with a Cloud Guru
For your business to succeed in your move to the cloud, it's important to choose both where you go and how you get there. Having a trusted partner, like Loffler, ensures you'll arrive with the right services, a smooth transition and a solid platform with which to grow the future of your business.
Loffler has the expertise and partnerships to help your business thrive in the cloud, no matter which skies you choose.
Read More: Nine Best Practices to Ensure a Smooth Cloud Migration Strategy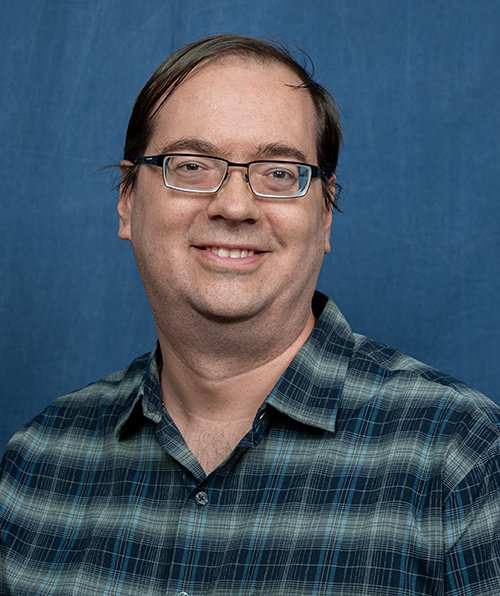 Jon is a Network Engineer in the IT Services Group at Loffler. He has worked in IT for 21 years, focusing on server configuration and network security. Lately, his focus has been helping clients move to Microsoft's Azure cloud. In his free time, Jon collects far too many musical instruments and tries to find time to play them all.