Top Reasons to Move to the Cloud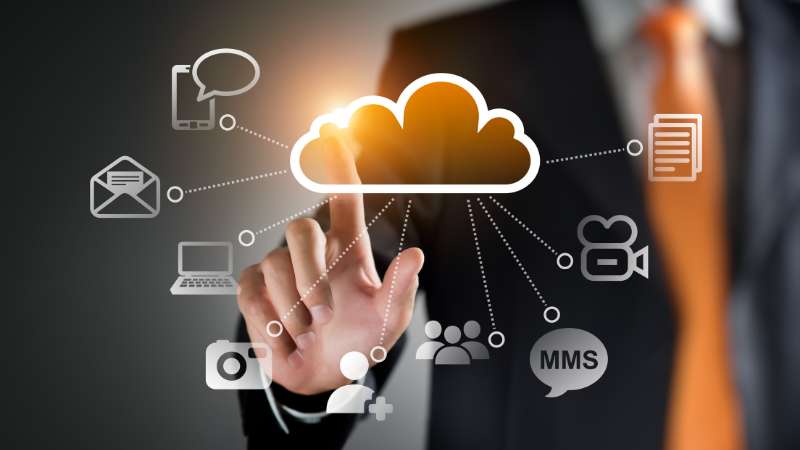 "To move or not to move" to the cloud is a question many businesses are pondering for their technology strategies and needs.
Maybe you've heard about, researched and discovered what exactly the cloud is. You could already be involved in discussions about your organization's technology infrastructure, but why move your company data to the cloud? What's so special about it? Let's explore the benefits of moving to the cloud.
1) Cost efficient and stable data storage
Moving to the cloud provides an easy way to archive data without investing in an on-premise infrastructure. Many organizations are moving infrequently accessed data (archive data) to the cloud to meet compliance regulations. In the past, tape storage was a common way to store data offsite, but the technology itself had a lot of issues, such as managing tape rotations, constantly changing technology and deterioration of tapes in storage.
The issues of the past have created an opportunity to introduce cloud-based storage options. And while cloud technology and the benefits of cloud computing are new and exciting, asking the right questions for your organization is vital, such as:
Does your backup software integrate with cloud storage?
How much data needs to be moved to the cloud? Can your internet connections support moving that much data?
Do you have retention policies for how long data should exist in the cloud before being deleted?
If you need all that data back from the cloud, how do you get it back quickly?
Pro Tip: Start with a thorough discussion on cloud storage strategy and business goals before implementation to ensure the right fit and avoid any surprises.
---
2) Resourceful development and testing environments
Cloud computing technology has infinite resources and allows development and testing teams to provision server and storage resources in just a few mouse clicks. It's efficient and easy to spin up new environments. However, if not managed well, costs can increase rapidly.
Pro Tip: Use software to manage environments by setting limits, sending alerts and cleaning up unused resources.
---
3) Easier collaboration for users
Collaboration is often a top reason organizations consider moving to the cloud. A good choice for collaboration is Microsoft Office 365, which offers the integration of email, Office apps, identity and access management, file sharing and sync, among many other features for users to connect and collaborate. Over 25 million people are currently using Office 365 to help modernize their business.
Another major benefit of cloud collaboration is version control. Users can work on the same document simultaneously with all changes being saved and tracked in real time. This eliminates multiple versions of documents and time spent emailing about consolidating changes.
Cloud-based phone systems - called Unified Communications as a Service (UCaaS) - allow you to pay one monthly fee and your system just works. Maintenance and updates are handled for you.

With UCaaS, you can stay in touch from anywhere on any device. Collaborate through SMS text messaging, chatting with teams, making video calls, and managing calendars, all in one app.
---
4) Enhanced security without add-on applications
Encrypting data at rest and in motion is much easier when using cloud technologies. Encryption is native to the cloud and doesn't require third party add-on applications like many on premise solutions do. It should be noted, though, moving data to the cloud is a shared responsibility. While the cloud provides the tools to encrypt and secure data, ultimately it is the responsibility of the cloud user to properly implement and follow best practices in order to ensure business continuity in the event of a disaster.
Most businesses are dependent on computers and their network to operate. If their systems went down they would lose money by the minute. Learn how Total Tool implemented a cloud disaster recovery solution to make sure they can get back online within hours instead of weeks.
---
5) Simplified application hosting
Moving applications to the cloud simplifies internal IT because now server, storage and operating system software doesn't need to be installed locally. It also doesn't require the maintenance and upgrades that on-premise applications need. Cloud applications only require a browser and can be accessed from anywhere saving time and money by cutting client software installation on individual PCs and avoiding hours of deployment, upgrades, troubleshooting, etc.
Pro Tip: When moving applications to the cloud:
Identity management can be cumbersome because usernames and passwords are separate from and different than those used for your internal network.
Easily accessible data will need conditional policies stating when, where and by who the data can be accessed.
Plan the application migration to meet the needs of your security and business.
Migrating to the cloud makes sense for many companies. Keep in mind the benefits of cloud computing can only be realized through successful migration. Working with experienced cloud experts will help you smoothly transition to the cloud. We understand the challenges organizations face when migrating and we'll work with you to make the process seamless.
6) Minimized resource costs
Owning, managing and maintaining software is expensive. Take the expenses associated with on-premise hosted phone systems for example. By leveraging the cloud and SaaS (Software as a Service) applications, organizations can shift their resources and costs back to their business. Software and associated hardware costs are bypassed as well. Additionally, management resource costs and on-going software maintenance expenses can be reduced or avoided.
7) Rapid implementation and time-to-value
Cloud implementations can be rapid relative to on-premise variants. For instance, an on-premise implementation could take three months, while a SaaS application of the same relative complexity and scope would only take two weeks. When organizations can deploy their key applications quicker, the return on investment and impact is also realized more rapidly.
Learn More About Loffler's Cloud Solutions
Read Next: Moving to the Cloud: Which Cloud Provider Should You Choose?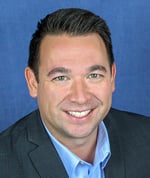 Joe has been part of the Loffler IT leadership team since 2015 and has a deep background in enterprise software with experience spanning the areas of Unified Communications, Workflow Automation, Contact Center, Collaboration and ERP/SCM/WFM. A little known fact? Joe used to be the drummer in a blues band called the Electric Trane.