We recently asked our clients what Office 365 questions they have and received great responses. So many, in fact, that we couldn't answer them all in one post. We decided to start with the basics. If they prove to be helpful, let us know, and we'll do a follow up post to answer more.
More of a video person? All the questions in this post are answered in our Office 365 video series.
Jump to a Question:
What is Office 365?
Office 365 is a collection of cloud services that Microsoft offers focused on productivity: email video conferencing, document storage and other collaboration services, including but not limited to the Microsoft Suite (Word, Excel, PowerPoint, etc.), Microsoft Teams, Microsoft Stream and Yammer.
Office 365 is a little bit of everything, so you can't think of it as just one thing. It is something that is continuously growing, with new applications available all the time.
It's not something you install. Instead, it's something you subscribe to, much like you would subscribe to Netflix, Spotify or other streaming services. It is offered on a per-user basis and is a subscription service that's always up to date.
Is Office 365 free, or do you have to pay?
Microsoft Office 365 is not free. You do have to pay, but it's a lot cheaper than doing volume license where you pay for a license key to authorize software on multiple computers and often end up paying for licenses that you may or may not actually use. The Office 365 subscription is set up to be per user, and you pay for what you need. Also, if there are certain applications you're not using, you can turn those off for specific users to turn those costs down.
If I'm considering Office 365, what makes me a good candidate?
There are several factors that would make you a good candidate for Office 365. If we want to generalize, we could say that everybody is a good candidate, but there are a few factors worth mentioning that would make you a good candidate:
If you're looking to cut

costs by only paying for what you're using

If you're facing challenges

maintaining

on-premise

servers.

Because

Office 365 is in the cloud

,

you don't need on-premise servers to make it work.

If y

our staff has a good, high-speed internet connection.

Without this, usage of Office 365 can become difficult.

If increasing remote ca

pa

bilities

,

efficiency

and

collaboration

among your employees

are among your business initiatives.

If you

need to turn access on and off, for example, for

temporary

workers

. Doing so is much easier in Office 365 than it would be with a volume license.
Back to Top
What kind of upkeep does Office 365 require?
From a hardware and software perspective, Office 365 is pretty much good to go. You don't have to focus on maintaining servers or doing patching, because Microsoft handles all that heavy lifting. Upkeep for Office 365 really manifests in enabling your users. It's more focused on making sure you can use the applications available, training users and ensuring it's set up in a way that works best for your organization.
How does Office 365 compare to the Google solution (G Suite)? Why Office 365 and not Google Drive or G Suite?
Both services have their pros and cons. They have a lot to offer and there's some overlap between them. Office 365 is generally going to be the better option for most enterprise organizations and even small and medium businesses (SMBs). It has a lot more flexibility when it comes to setting up permissions and setting up good ways for people to access documents remotely.
One of the big advantages of G Suite is that it's a nice, easy-to-use platform. It's popular in education, for example, but when it comes to trying to use it to manage an organization's day-to-day work, it has limitations.
Office 365 is generally the option that seems to better fit the needs for most professional organizations. Each service has its advantages and disadvantages.
How is Office 365 different from Azure?
Office 365 and Azure are related. Azure is a whole collection of cloud services. It's like Amazon Web Services or Google Cloud Platform, in that it can include everything from infrastructure, to virtual machines, to networking that's based in the cloud and identity management. There's a whole plethora of components to it.
Office 365 is a fraction of that. In fact, Office 365 is powered by Azure. All the accounts that live in Office 365 are in Azure Active Directory.
When you're looking at Office 365, you're committing to having services that are based in the cloud. You're going to be able to focus on tools like video calling, email, document storage and collaboration. Azure is the technology that's powering it all. For some clients, they can go above and beyond by adding advanced capabilities through Azure licensing. They can utilize the scalability that Azure offers with everything living in the cloud, but others might have Office 365 in more of a hybrid environment, where some stuff lives on on-premise servers that communicate to Office 365.
How can I control costs with a move to Office 365?
Cost control is built into Office 365, because of its per-user licensing. You only pay for what you need.
Many users don't take full advantage of the reporting capabilities that are in the admin center, where you can easily see what services are being utilized the most and who your top users are for certain services, like who's sending the most messages in Microsoft Teams and who's got the largest email box in Outlook. Looking at user activity will show you how Office 365 is being used. You can see the activity for people that are storing documents in OneDrive for Business, and who's using it to collaborate. You can see top users and usage over time. You can see a snapshot and a timeline of email activity over 7 days, 30 days or 90 days. You can also sort by top users or most emails sent. There's a lot of documentation help available on how to navigate reporting in the admin center.
For some of the more common licenses like Office 365 Business Premium or Enterprise E3, there are many additional bells and whistles that some users in your organization may not use. If that's the case, you might consider paring it down a bit and converting them to something that better fits what they're using. That's the beauty of it: you can decide one day to flip the switch and give them a cheaper license, and nobody's going to know the difference. From their perspective it's going to work the exact same as before.
Back to Top
W

hat are potential pitfalls in an Office 365 migration?
This is a tricky one because it's going to depend very much on what your current setup is, and if you're moving things from a totally different platform. For example, if you're moving from G Suite to Office 365, there are some components that don't have a one-to-one relationship. That would require more attention to make sure that the transition is smooth, but it's all doable. Lots of tools can help make that possible, but they can require a lot more delicate planning. And some features may not be in Office 365 or they may function differently.
If you're in a rural area or you don't have a strong internet connection, there are going to be some challenges. If you're using OneDrive and trying to sync documents to the cloud, and the pipe isn't large enough for the data to travel through, issues may arise. Or if multiple users are trying to sync at the same time, you'll also likely experience difficulties. If you're not sure of your internet speed, have it tested to make sure it's sufficient. Planning tools are available that can help make that possible. If necessary, consider upgrading your internet connections. This is one area where it may make sense to engage one of Loffler's vCIOs, so they can help you plan for what you need.
Having a successful migration really does come down to planning. We have more information on how to ensure a smooth transition to the cloud in this post.
---
Thanks for reading. We're hoping to have more content answering your Office 365 questions soon. If you found this helpful, or have additional questions, let us know by contacting a Loffler cloud expert, or leave a comment below.
Learn More About Loffler's Cloud Solutions
Read Next: Top Reasons to Move to the Cloud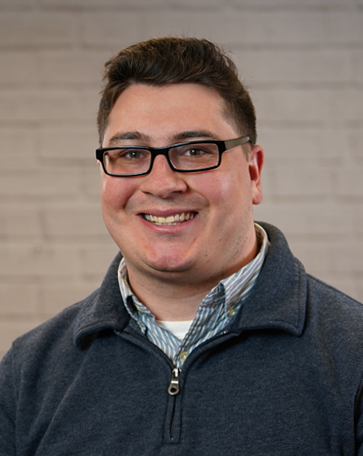 Mike Gray is an IT Services Engineer III at Loffler Companies where he manages networking infrastructure for clients, migrates existing server resources to Office 365, works with end-users for general IT troubleshooting and more. Mike enjoys training users how to use tools more efficiently and make the transition to more modern, cloud-based approaches to their everyday work. In his free time, Mike is an active adult volunteer with the Boy Scouts of America, serving in leadership roles both locally and nationally. Mike has also enjoyed spending the past 10 summers working with camp staff to help provide fun outdoor experiences for young people.