Azure is Microsoft's cloud computing platform. You use the Azure cloud for the same computing needs you would use on-premise or other cloud options: building, testing, deploying and managing.
Azure is available in an on-demand subscription model, so you pay by the month (by the minute, actually) for what you need.
Why Azure?
Organizations use Azure to grow their business because it is easy to scale. You can turn it on and off when you want and expand on the fly. Azure is used to run and backup many applications, including Windows Server, SQL Server, Exchange and SharePoint.
One huge advantage of Microsoft's cloud is that it features seamless hybrid IT, meaning Azure will work along with your existing on-premise hardware. This makes it good for organizations wanting to test the waters for cloud computing. You might be looking at adding only one application to the cloud, for example Office 365, data storage, vendor apps or a line of business apps like Quicken or Salesforce.
What About Cloud Security with Azure?
Microsoft spends billions keeping customer data secure, providing a level of security far beyond typical on-premise security. Azure is hosted in Microsoft data centers, which allows for the same secure data protection seen by Microsoft's enterprise customers.
Like any cloud platform, Azure can face security risks if it's not configured properly. Human error can make things less secure if someone on your team does not follow best practices, i.e. opens remote desktop ports to the public.
Migrating systems to Azure as a newcomer can be tough. Proper security configurations are one reason organizations trust Loffler to help them migrate to the cloud.
As a Microsoft partner and a Cloud Solution Provider (CSP), Loffler provides cloud and Azure expertise when you don't have that knowledge base in-house.
Benefits of partnering with a Managed Service Provider (MSP) like Loffler when you move to the Azure cloud:
There are many reasons to move to a cloud solution like Azure. Moving with Loffler's help offers several distinct advantages:
Guidance
Go-live health check
Unified usage analytics
Premier Technical Support
24x7 access to support engineers
2-hour response time

Don't rely on Microsoft's included, no-cost support for production workloads and critical systems
Monthly potential savings report
Budget projection report
Customizable budget alerts
Security & Alerting
Automated security best practice checks
Daily environment change log notification
Windows security update deployment
Loffler's cloud experts can help you determine whether Azure or other cloud solutions are a best fit for you.
Learn More About Loffler's Cloud Solutions
Read More: Nine Best Practices to Ensure a Smooth Cloud Migration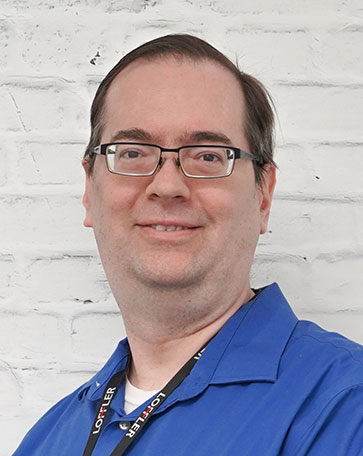 Jon is a Network Engineer in the IT Services Group at Loffler. He has worked in IT for over 20 years, focusing on server configuration and network security. Lately, his focus has been helping clients move to Microsoft's Azure cloud. In his free time, Jon collects far too many musical instruments and tries to find time to play them all.