Seven Business IT Practices You Shouldn't Overlook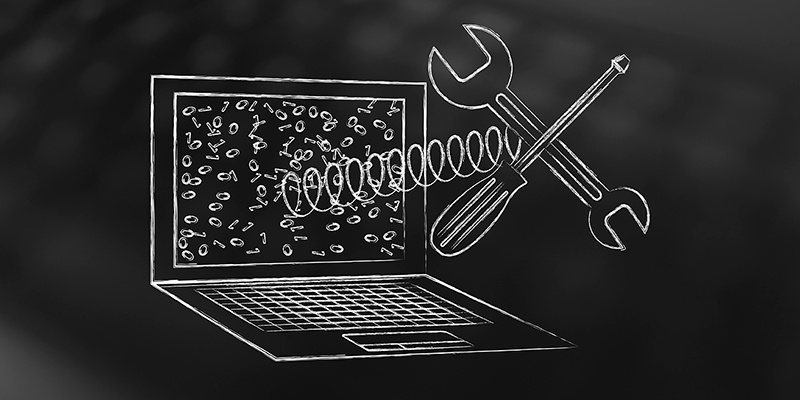 We've just about seen it all when it comes to business IT practices.
As a managed service provider that works with clients to manage all or some of their IT solutions needs, we've been able to observe how businesses handle IT across many industries. Our IT service managers were recently asked to share which IT processes are most often overlooked. Did any overlooked processes at your workplace make our list?
1. End-User Awareness and Education
Companies are starting to become more aware of the need to warn and educate their end users about the risks and best practices associated with information security. While having a "think before you click" mentality is vital to any cyber security solution strategy, end-user awareness and training are areas where many companies need more focus.
2. Data Retention
A relatively new shift in the industry is occurring, where many IT professionals are improving data retention practices, but this is still an area where many organizations need help. It is common to retain more data longer than needed, and the value of that data diminishes over time. Keeping the data may also bring with it risk or liability.
3. Disaster Recovery and Business Continuity
Many companies are not putting enough emphasis on disaster recovery and business continuity. These are topics that get a lot of lip service without seeing real action, but "worst case scenario" events do take place. What happens if the roof collapses over your data center? Would you have a disaster recovery plan in place, so you could continue day-to-day business processes without much downtime?
4. Management of Existing Infrastructure
When IT is stretched too thin, ongoing maintenance can fall through the cracks. Many organizations do not have time, or the right solution is not in place, to limit time spent on patching, upgrading, managing lifecycle and not neglecting backups. How are your organization's policies and procedures regarding maintenance holding up? Ever fall behind?
5. Application Rollouts
Application rollouts and training often fall to the infrastructure people when they should be in the hands of trainers. Many IT people excel with the technological side of their job, but some do not train end users well. Patience and communication are key components of successful trainings, and both of these can drop off when an IT team is stretched for time or would rather get back to the more technical aspects of their job.
6. Governance and Strategic Vision of IT
IT has to support the business beyond having a network on which you can run applications and tools. It is important to align your IT vision with business goals to help the business become better and more successful. Again, this is a matter of time and resources for many businesses.
7. Security
Unless there is a compliance requirement, IT often does not get the budget they need to appropriately take care of security, manage their existing infrastructure and put the right systems in place. When systems do not get patched or upgraded when needed, cyber security risks emerge.
Business IT Practices Are Not All Bad News
We have found that some basics are pretty consistent and, generally, handled well across organizations. These include password strength, basic security updates – firewall/anti-virus – and maintaining a corporate network. Most organizations have realized it's essential to maintain current versions of software, which means staying current with Microsoft and other industry-appropriate vendors. Failure to do so results in sub-par systems that don't account for the latest bug fixes. We've also seen many offices place a healthy emphasis on process documentation, which is key to having your IT environment run smoothly long-term. Processes are commonly in place, even if they are small and loose. This can be even just one sheet of paper that says what an organization is doing for data retention or security.
IT people are technical by nature. They seek technology out and understand it. While certain processes may fall by the wayside, that's usually not because of ignorance. It's usually because there aren't enough people on the team or hours in the day.
With so much to keep up with, burnout is common in IT departments. If workload and strategy are not managed well, everything falls apart. That's where managed IT services and support can come into play and help your organization.
Learn More About Managed IT Services
Read Next: Can Technology Make You More Competitive in Your Market?
---
You've heard our take on overlooked IT practices, now hear from IT professionals like you in our ebook: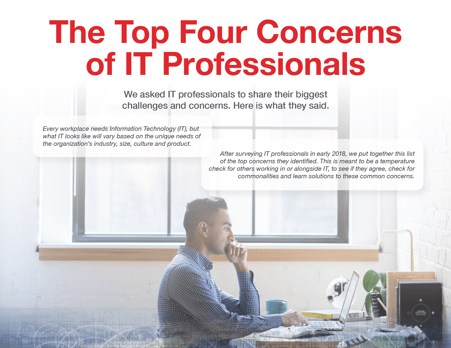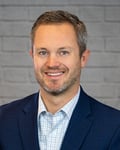 James Loffler is the President of Loffler Companies. He began his career in sales working for a Fortune 500 technology company and held several positions at Loffler before working his way up to President. Under James' leadership, Loffler's IT business grew more than 95% and has been recognized multiple times as one of Americas top managed service providers (CRN Magazine). He plays a crucial role in developing business strategy and vision as well as ensuring the success of Loffler Companies customers, employees, technology partners and the communities we serve. He enjoys biking, boating, flying, and traveling with his wife and three sons.