Storage is an important part of your IT infrastructure and, without proper planning, can lead to major headaches for your business. Maybe you're running out of storage space or are a new company needing direction?
Businesses require more and more data storage for everything from email and spreadsheets, to order forms and invoices, to video and audio.
As technology options continue to evolve, how do you decide what is best for your organization?
Jump to Data Storage Questions:
The traditional model for data storage systems has been three-tiered:
Separate Storage
Servers
Networking
One major problem with traditional storage is you must estimate how much storage you will need in the next three to five years, which leaves room for error for both "over-purchasing" or, worse, "under-purchasing," which can lead to difficult budgeting discussions.
Hyperconverged and cloud storage are simplified solutions in which your server, storage and networking come together in one box, providing a "pay-for-what-you-need" option.
Some technologies even allow for "hyperconverged clouds" which provide simple administration, governance and cost control for multi-cloud environments. Storage technology is evolving so rapidly that today's technology can seem antiquated as soon as it hits the market.
5 Data Storage Questions to Determine Your Needs
The storage conversation can be complicated and the hardest part may be knowing where to begin. Staying educated and working with professionals that understand how to align available technologies with business issues is key.
Here are some questions to ask yourself when you're in the market for more storage:
1.
What Are Your Capacity Needs?

You need to understand the amount of storage you are using currently and estimate how much you will need going forward, so you don't hit a space threshold soon after your purchase.

You'll also need to consider data efficiency needs to determine if faster flash-based storage makes more sense than traditional spinning disk drives.

Compression and dedupe (deduplication) can offer a lot of savings if your data set supports it. Make sure to evaluate what kind of data you have and if compression and/or dedupe will offer significant storage savings.
2.
What Are Your Performance Requirements?

Determine how fast performance needs to be for your end users to be efficient in performing their job tasks.
Does your business use and rely on a large database?
How many and which applications do you use?
Do you need HIPAA-compliant data storage?
Using software that contains a database component or other storage-dependent applications can be optimized if you purchase the correct type of disk technology.
Loffler can assess capacity needs and performance requirements for you. Schedule a FREE network assessment today.
3.
How Will You Handle Data Backups?

Storing all data on a single external hard drive under your desk is not smart. A storm, fire or robbery could devastate a business.

The standard recommendation is to have multiple copies of your data. For example, a typical backup strategy would have:
Snapshots running on your storage
A local backup of both file level and image level on a separate storage device
An offsite backup of both files and images. To support offsite backups, you need to have an Internet or WAN connection that will support backup traffic. Typically you want to have enough bandwidth to complete a full backup of data in 24 hours.
Also, having multiple copies of your data is essential if or when you need to recover data to a specific point in time.
You will also want to name ideal recovery points and recovery times for your business:
RPO (Recovery Point Objective) determines how far back data needs to be recovered. Do you need data restored from a week ago, or from an hour ago?
RTO (Recovery Time Objective) is the time in which it takes to recover the information. You may be able to restore data from an hour ago, but if it takes two weeks to get it, is that acceptable? Probably not.
You can determine ideal RPO and RTO for your company, but this requires knowing what the business owner or stakeholders are willing to tolerate.
Lack of ownership/stakeholder input and documentation is the most overlooked portion of a good disaster recovery plan. If you get a ransomware attack and have the right tools in place, you can discard an infected server and recover data from a backup within minutes.
Then again, the tighter the time frame, the more expensive backup solutions become.
4.
What Does Your Current IT Infrastructure Look Like?
How old are your current servers?
If they're new, maybe you just need to upgrade the storage on your current hosts.
Alternatively, if your servers are five years old, it might be best to look at a simplified environment, like hyperconverged, to refresh the entire infrastructure.
How many IT professionals does your company employ?
Larger companies often have teams of IT specialists with deep knowledge of areas such as networking, storage, application development, servers, etc.
In a small or mid-sized company, IT resources can wear many hats with broad, but more shallow knowledge. That's where a cloud or hyperconverged solution that combines server, storage and networking all in one footprint may be a good option.
However, if your team already knows how to administer traditional three-tier solutions, simplification may not be as important.
5.
How Will You Sell a Data Storage Solution Upgrade Internally?

Hyperconverged and/or cloud data storage solutions may seem expensive at first glance, but they offer pay-as-you-go options that can save money in the long run.

These simplified data storage management options also allow more systems to be monitored by fewer people. If you take an IT team from eight to four members, it's not as expensive anymore.

This concept makes many IT managers fear simplification, but the potential resource savings can justify hyperconverged or cloud solutions to a business owner in simple cost-savings terms. It can also alleviate the constant "churn" of hiring qualified (and highly compensated) systems administration expertise.

Technology is always changing, and there isn't a one-size-fits-all solution for every company. The premier data center storage brands that were in place three years ago have changed dramatically. And in three more years, today's hot logos may be absorbed by traditional logos, or disappear altogether.

Stay current with changes in the industry. Consulting with professionals who make it their business to know today's trends may be beneficial in the long run.
How do you develop the proper storage solution for your organization's needs?
Loffler recommends the following:
Assess your capacity, performance and backup needs
Review the size and makeup of your current IT infrastructure
Plan and communicate the results with business management
Request a Network Assessment to get started.
Read Next: What to Expect from a Network Assessment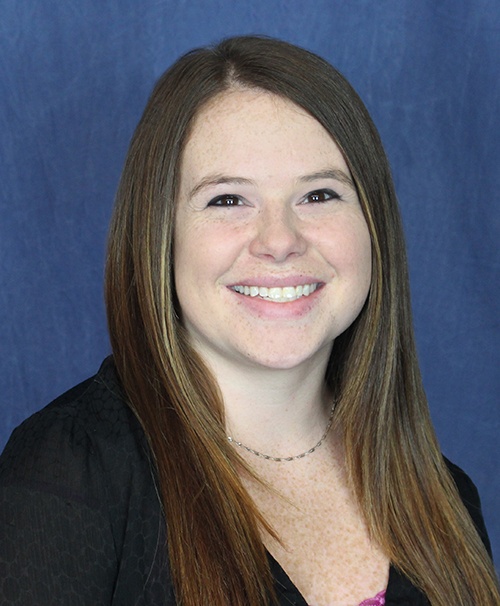 Jordan is an IT Solutions Account Executive at Loffler who helps businesses improve technology. She has been with Loffler since 2013, and has worked in business development and as a trainer and project coordinator for unified communications before moving into her current role. In her spare time, Jordan enjoys traveling, spending time with friends and family, watching Vikings football and trying new food.