Perhaps you weren't an early adopter of a digital transformation, but you're thinking about going digital today because you realize it's a necessary step to stay competitive.
While organizations may see the benefits of improved collaboration and access that come with going digital, many hesitate to take on change and fear potential cybersecurity risks.
Loffler helps many organizations kick off and succeed in their digital transformation. See why a strong cybersecurity strategy and data backup are vital components to success.
For many, now is the time to go digital.
The world around you has already gone digital. Switching to paperless processes may not be an innovative step anymore; you're not racing toward the newest, hottest technology trend. Instead, it has become a means to keep up with the rate of change in order to stay competitive. Employees are using mobile devices. Remote access and cloud collaboration have become the norm, if not at your organization, then at a client's or partner's.
A digital transformation is about modernizing, improving collaboration and staying agile so you can grow. Going digital means taking a process from being paper-based and making it computer-based and can take place in any industry and in any department. Receipts, invoices, paper storage, process documentation and project plans can all be made digital.
Access from anywhere is crucial to effective communication.
Going digital enables remote work, whether you're traveling, working from home or anywhere. Digitizing data and documentation for everyday tasks and small and large projects can improve your ability to collaborate effectively. Access is ultimately the driving force behind many digital transformation efforts. Secure access is not only possible but has become expected. You want to provide access to the right people, and not to those who mean you harm.
Getting it right with cybersecurity and data backup.
If you take one thing away from this post, it is to kick off your digital transformation with a strong data security and data backup strategy.
It is vital to focus on reliable solutions that keep your organization and the information it stores safe and secure. You build technology advancements on a foundation of cybersecurity measures and data backup so that in the event of a data breach or system disruption, you can be back up and running without too much loss or damage to your business.
Loffler offers IT solutions to take the burden of managing your cybersecurity, backup and even the implementation of new projects, off your shoulders. Involving us frees up those in charge of IT at your organization to focus on more business-critical and mission-oriented tasks. We can set you on the path toward digital transformation and provide the backup and security measures you need.
To get started, request a network assessment from Loffler today:
Read More: What to Expect from a Network Assessment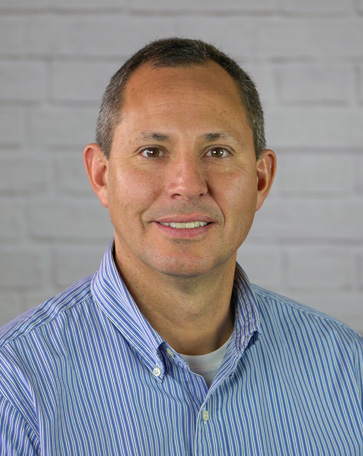 Stefan is a Senior Account Executive at Loffler Companies, with over 20 years of IT experience. He has a strong technical approach in providing IT consulting services to help companies grow and manage their IT services department. Stefan provides a positive and can-do attitude, allowing for an open and easy relationship to get things done quickly and efficiently. He is an avid and outdoor enthusiast enjoying walleye fishing, hunting and golfing with family and friends.