We've been talking a lot about digital transformations in recent months. Just think of all the ways new technology is changing the way we live, from the way we hail a cab (Uber), to the way we watch TV (Netflix), to the way we order food (DoorDash).
Organizations are revolutionizing the way they work, too. Consider how changes in technology or workflow processes may have already altered your day-to-day.
At Loffler, we're in the business of helping you succeed, which means kicking off a digital transformation the right way. We want to make sure any upgrades or advancements you make integrate into your network, and are secure and scalable.
To help you get started on new technology initiatives, we've assembled a list of five ways (and there are so many more) you can revolutionize the way you work.
1. Make Your Paper Files Digital
Managing paper documents is difficult, costly and can create a bottleneck in many organizations. Electronic Document Management (EDM) helps facilitate the movement of data and documents throughout your organization and brings efficiency and time savings to departments like accounts payable and HR.
EDM puts documents into a secure, centralized repository and automates business processes throughout your organization. This is an easy way to transform your paper-filled environment into a digital one.
2. Protect Network Security in Real Time
Nearly every organization is held to a high-security standard by their partners and vendors, where it's assumed that you're doing everything you can to prevent a cyber-attack, from anti-virus, to best practices, to end-user awareness training.
What happens when you're hacked and how do you know when you're hacked? Could it be months before a breach is noticed in your network, while the hackers silently gather your information?
Today, detection and response services operate 24/7, with networks monitored by engineers and software to detect anything out of the norm, like malware or odd user behavior. With that information, network issues can be responded to as they happen.
3. Simplify Your Printing Processes
You might think printers are no big deal. They just sit there all day; there's really nothing to them. But think about all the people they affect inside of your organization: IT support, supply fulfillment, maintenance, purchasing, invoice processing and so on. With Managed Print Services (MPS), all of these functions can be handled through one vendor, which means only one call for help, too. MPS allows you to streamline processes and reduce expenses inside your organization. For an IT department, this frees up time that would otherwise be spent on printer-related fixes. Read more about MPS benefits here.
In addition, security attacks can enter your network through printers and copiers. Are yours protected? New integrations with MPS can help with printer security, which includes devices and software platforms to remediate any type of threat coming through a printer. An MPS program allows your printers to be secured and issues remediated without any help from your IT staff.
4. Modernize Your Phone Systems with Collaboration, Apps and the Cloud
Instead of talking about "phone systems," our industry has begun using the term Unified Communications (UC) to encompass new features that take a phone system far beyond simply making calls. Most phone systems today have integrations that can aid collaboration by keeping everything in one centralized workplace to easily share documents, create instant video conferences and run chat sessions. Other new productivity enhancement apps seamlessly integrate into phone systems, including call center, call recording and emergency notification. A lot of these can be built onto the phone system you have today. Simplicity, reliability, scalability and security are all reasons to consider UC for your phone system, and the ability to pay as you go can be a huge benefit to your organization because of operational efficiency and cost.
5. Go to the Cloud with Office 365
Many people don't really know what Office 365 is. We like to use a Mall of America analogy to explain it: You don't buy the Mall of America, but you can buy what's inside it. Everything in Office 365 is a service, or pay-as-you-go, so you don't have to buy the whole solution upfront. Email, for example, is as simple as $5 per month per user. Consider all the features you can buy as individual Office 365 additions:
If your organization only wants to have a professional presence with email, you can buy just that one component as part of Office 365.
SharePoint is one collaboration product in Office 365 that can leverage your business by being able to share documents in a central repository.
How often are you working in a small workgroup with lots of files, pictures and communication, and you want to just work together with your group? Microsoft Teams, a workgroup collaboration tool we're really excited about, can do that.
Additional options include video conferencing in Skype for Business, storage in

OneDrive

and

Telephony

services where you can get a phone number without buying a full phone system.
Now is the time to begin a digital transformation at your business. If any of these ways to advance technology spark your interest, Loffler Companies can help. Consultants at Loffler can show you how any of these improvements will work for your organization now and for years to come, and we can help you customize them to fit your needs.
READY TO START A DIGITAL TRANSFORMATION? LET'S TALK!
Read Next: Six Signs You Need an IT Update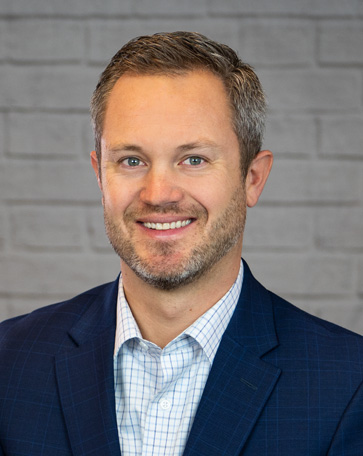 James Loffler is the President of Loffler Companies. He began his career in sales working for a Fortune 500 technology company and held several positions at Loffler before working his way up to President. Under James' leadership, Loffler's IT business grew more than 95% and has been recognized multiple times as one of Americas top managed service providers (CRN Magazine). He plays a crucial role in developing business strategy and vision as well as ensuring the success of Loffler Companies customers, employees, technology partners and the communities we serve. He enjoys biking, boating, flying and traveling with his wife and three sons.