I am proud of the Managed Print Services (MPS) program we've built at Loffler Companies. It's an automated, burden-bearing and secure program our MPS clients know they trust to handle their printer needs.
Because overlooked printers are a pain.
The secret to print management done right is tracking, automation and elimination of waste. With Managed Print Services, all of this is done for you.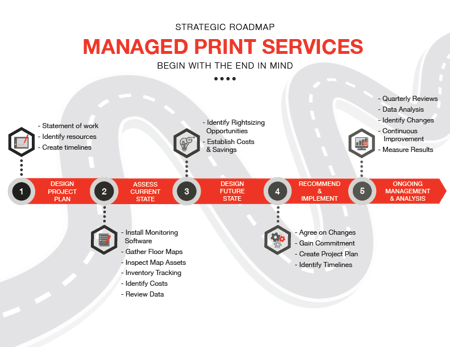 12 Managed Print Services Benefits You Shouldn't Ignore
Only after the acquisition of four companies and 15 years of trial and error have we been able to create an MPS program at the scale our clients need to help them succeed.
Considering all that went into our program, how could we expect our clients to manage printers this efficiently on their own? Managing a printer fleet not only involves the purchasing of printing equipment, it also means monitoring the ongoing use, scheduling maintenance and staying on top of supply orders. Are you ready to not have to worry about managing your printers anymore? It's time to reap the benefits of MPS:
1. Printer

S

ecurity
Security incidents caused by unsecured endpoints are real threats to data security. Protecting your printers from outside cyber-attacks and internal data loss is crucial. MPS can help.
2. Controlled

C

osts
Managed Print Services means printing less, centralizing vendors, streamlining processes and removing printers from your IT team's list of things to do. All these factors contribute to your ability to monitor, control and cut costs related to printing.
3. Eased IT

S

taff

B

urden
Speaking of the IT department, on average, 12% of an IT budget goes to printer care and maintenance. And most IT professionals are not thrilled to have to dedicate their expertise to fixing yet another printer-related issue. With MPS, you can relieve the burden of printer-related issues place on your IT staff and put them on your MPS vendor instead.
4. Consolidated

D

evices and

V

endors
MPS allows you to do more with less. Early in the process of managing your printers, we take stock of what you already have versus how much you're printing and what you need. This lets us right-size your current printer fleet to maximize efficiency and centralize everything printer related. This is what Managed Print Services is all about.
5. All Support, Maintenance/Repair, Parts and Labor Included
Purchase printer toner from Loffler and your printer repair, service and support is included.
6. Automated

S

upply

F

ulfillment
I love automation. You love automation. We all love automation. Spend your time on what really matters, not on managing and ordering toner inventory. MPS software monitors toner levels. This means that when toner is low, MPS sends an automatic replacement in time to take its place. Less work for you, and less downtime for the machine.
7. Automated

M

eter

R

eadings
Also on the time-saving note, why waste time finding volume reports for every single printer in your office? MPS software tracks that data automatically. No more trying to remember which buttons to push to get your meter count. They're sent to the vendor without you having to do a thing.
8. 24-H

our

O

nline

C

ustomer

S

ervice

P

ortal
MPS means everything printer-related is handled for you. But you still need access to the data. With an online customer service portal, you have access to printer management data where you need it, when you need it.
9. Live

R

eporting
You can't manage what you can't see. Sixty-four percent of SMBs can't track their print costs and usage, so they don't know where their money is being spent. Within that 24-hour customer service portal, you can view service and printer activity to manage your local and national printer fleet. Another way MPS grants you the ability to manage and track costs.
10. Positive Environmental Impact
Toner recycling is one of many environmental benefits of MPS. In addition, MPS helps to decrease wasteful energy and paper consumption caused by printing.
11. Both Local and National Printer

S

ervice

and

S

upport
With MPS, you have one vendor to centralize and manage your printer needs from coast to coast, state to state. This means you have the oversight you need to keep spending, security and waste under control.
12. On-

G

oing

R

eview of

P

rogram

B

enefits
Once you have optimized and begun to manage your print environment, it's time to review and analyze the results, so you can explore further improvements to workflows and improve your business processes.
---
The benefits of a Managed Print Services program are numerous. In order to have MPS done right, you need to partner with an MPS vendor with the infrastructure behind them to make everything work: the right team, the right software, the right inventory.
If you want to get in on the benefits, contact us and we can assess your print environment for free, to see if you're a good fit for MPS.
Learn More About Managed Print Services (MPS)
Read More: We Love Printers! [A Checklist for Managed Print Services]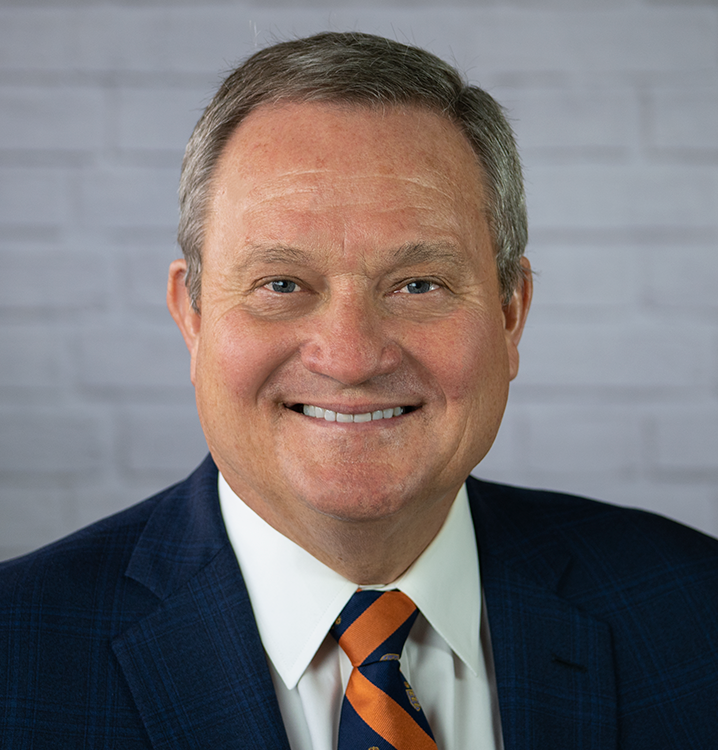 Jim Loffler is the founder and CEO of Loffler Companies. He started the company in 1986 with dictation machines, expanding to faxes, copiers, IP Phones, IT managed services and much more. Today, the company employs over 600 team members in 18 locations in six states, and focuses on long-term relationships. Jim is proud of the many awards Loffler Companies has received over the years, including ten years as one of INC 5000 magazine's "Fastest Growing Private Companies in America." Loffler Companies is also the official technology partner of the Minnesota Vikings, Minnesota Timberwolves, Minnesota Lynx, Minnesota Wild, St. Paul Saints and the University of Minnesota athletic department. In 2018, Jim was named one of Minnesota's Top 500 Business Leaders. Jim has been married for more than 40 years to Darcy, his junior high school sweetheart. They have two children, four grandsons and one granddaughter. In his spare time, Jim enjoys golfing, boating, cooking, photography, music and traveling.