Originally Published June 2017
Updated May 2021

As many businesses begin their return to office, some copiers and printers may not function like they used to. Error codes, streaks and flashing red lights could be an unwelcome frustration! Having a repair service partner will help get you back up and running much faster than having to google search and hope for the best. But how do you know what to look for? What's your guarantee anyone else is going to do a better job?
A manufacturer-certified copier and printer service repair technician, armed with a pro-active supply of parts, can make all the difference.
As you search, here are some things to consider:
Phone Support and Resolution
Does the company offer a Help Desk with trained troubleshooters to resolve smaller problems? Can someone help clear error codes, restart software or offer suggestions for how to remove that nasty gray line that keeps printing on the page? Some companies will do this whether you have a service contract or not.
Quick Response Times
Once you place that call, how quickly is someone going to show up? Will they let you know someone is on the way and how long it will be before they arrive? Does the copier technician call and ask you what the problem is so he or she can arrive armed with the right parts so the issue is fixed in one visit?
Proactive Parts Replacement
Some companies and/or technicians starve machines. Parts are only replaced when they break and machines are forced to keep on clicking until they just won't. Find a company that puts clients and uptime first. If one part is bad, and it's part of an assembly that has four others parts at 80% of their life, will they replace them all to stabilize the device and prevent another service call in a few weeks? If not, keep on looking.
Online Portal
The ability to request service, order supplies and give meter counts online, through a client portal for your convenience, is a bonus that not many companies offer. Look for one that does. Automated systems like this also often send emails when your service call is placed, when the technician is dispatched, and then follow up with call notes when the call is closed.
Diversified Technicians
In the best case scenario, when that printer service technician arrives they can diagnose the problem, have the parts with them and repair your printer, and then you don't see them again for a long time. But what if your key operator has a question about scanning or another application? Some companies might need to call in another technician to come onsite to fix that issue, which means more downtime for you. Look for technicians who are well-rounded and can fix multiple issues at the same time, in one visit.
Onsite Storage of Parts & Supplies
For some businesses, such as Print-for-Pay or Commercial Printers, copier and printer downtime brings their entire business to a halt. Under certain conditions, some copier repair partners will store frequently used parts and supplies at your business. They may also train your key operators to replace certain parts, thereby increasing your productivity and reducing downtime.
Smiles
Does your copier service repair technician smile? Do they like their job? If not, it probably says something about the company. Find a printer repair service where people enjoy their work; employee satisfaction and happiness says a lot about a company and you want the best service and copier maintenance you can find!
You might have guessed it, but Loffler Companies offers all these things and more! Visit our Service and Repair page to learn more. If you're researching new copiers and printers and are in need of great copier service and printer repair, we'd love to help.

We also offer Managed Print Services (MPS) to keep track of your entire printer fleet - from purchase, to maintenance, to supplies, security and optimization. Learn more about the benefits of MPS here.
Contact Us about Your Copier and Printer Needs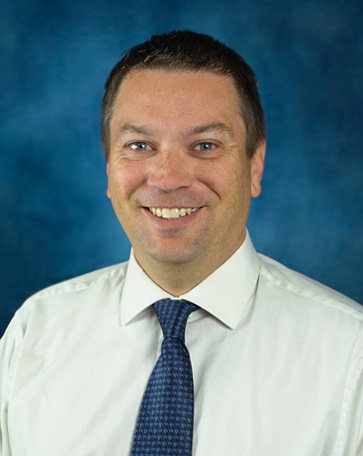 Dallas is the Director of Imaging Service at Loffler Companies. He has been in the industry since 2002, starting as a low-volume service technician. He worked to become a production color technician, where he served clients for 11 years, before taking on a leadership role. He works hard to give Loffler clients exceptional customer service to help them succeed in their industry. In his free time, Dallas enjoys reading, traveling, eating Reese's Peanut Butter Cups and spending time with his wife and four children.