How Managed Print Services for Education Saves Your School Money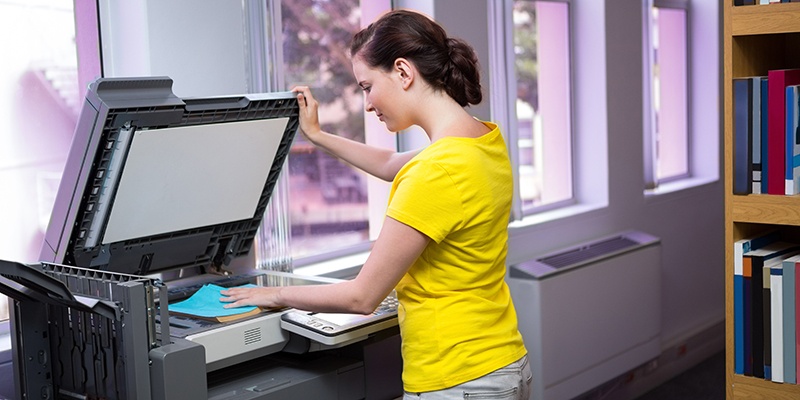 How Much Does Your School Spend on Printing?
A well-managed school printing environment uses financial resources wisely while securing printers and still making it easy for teachers and administrators to get their work done. Managed Print Services (MPS) can help.
We recommend the following changes to provide your school with some much-needed budget relief:
1. Right-Size Printers
Right-sizing means custom-fitting the ideal number of printers and copiers based on your building layout and staffing, with the ultimate goal of increasing efficiency and cost savings. How does right-sizing work? Schools today can re-map and re-engineer their printing practices to their benefit. One way we do this is to look within a 60-foot radius of a multi-functional device (MFD) enabled with Secure/Follow-Me-Print software and remove any desktop printers that are no longer needed. Many schools have been able to reduce from 300 printers down to 100 printers, and smaller districts that had closer to 100 printers have been able to consolidate to 20 or 40 printers.
Instead of printing on desktop printers, right-sizing transfers volume to a lower-cost MFD (or copier) that is now secure. Based upon certain user criteria, you can even control where you want print jobs to go via rules-based routing. If a user is trying to send a large job to a desktop printer, you can re-route that print job to the most cost-effective device or to a print shop where even more cost savings can be had. By going through this right-sizing process, schools are able to identify their most costly devices, consolidate and replace them, potentially with a work group printer at a third or even half the cost.
2. Secure Printers
Education is an industry that is paper intensive; schools always need to print. Up until recently, with the emergence of new Secure/Follow-Me-Print technology platforms where you can actually secure print devices, it has been difficult to right-size school environments, because teachers and administrators often needed to have personal desktop printers for confidentiality reasons. These personal desktop printers are no longer needed because now you can secure printers according to a user's credentials, the same credentials they use to log into their computer every morning. This helps aid a right-sizing effort (described above) and remove costly personal printers.
3. Track Everything
Along with Secure/Follow-Me-Print comes the powerful ability to track printing with Managed Print Services. Let's say you want to bill prints back to departmental groups, a specific building or to an individual user. In the past, tracking software only told you how many black-and-white prints and color prints you did. Today, you are able to break that down further. How many color prints came from one individual? When did they print them? To which device did they print?
In schools, having that data accessible for cost containment and allocation is vital from a budgeting standpoint. With so much color printing going on in schools today, you really need to be able to manage it. Schools usually have an aversion to putting in color MFDs, because they're afraid of color printing costs increasing, but we've seen the opposite happen because of secure print. A lot of color printing seems to happen on desktop HPs, which for color are typically three to four times more expensive than a stand-alone MFD. One of our clients considered replacing a black-and-white MFD with another black-and-white device, but after they saw how they could secure printing and track color use, they decided to install a color MFD that is now allowing them to further right-size the rest of their environment. Learn more about the benefits of Managed Print Services here.
---
Right-size. Secure. Track. Enable your print environment to do these three things and your school will find efficiencies and cost savings.
Download Your Free Guide on How a Managed Print Services (MPS) Program Can Help Your Organization
Read Next: We Love Printers! [Checklist for Managed Print Services]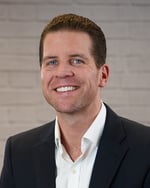 Corey Schlosser is the Account Manager for K-12 Education & Municipality clients at Loffler. He has been with Loffler since 2012 and enjoys working alongside his clients in determining the proper technology solutions that fit their needs. Outside of work, Corey enjoys spending time with family, being active, watching sports and playing with his two dogs, Oscar and Ollie.