In 1986, Jim Loffler embarked on a transformative journey as the Founder and CEO of Loffler Companies, instilling a profound mantra within the company's core: "Do the right thing."
Since that moment, this guiding principle has permeated every facet of our organization, resonating with both our employees and valued customers alike.
We call ourselves customer advocates. Because from the moment we meet you, we aim to do right by you and your organization. With Loffler, you're not just buying a product – you're buying a partnership.
So, what can you expect from us in your endeavor of print solutions? What happens once you show interest in Loffler?
In this article, we'll take you through the customer journey, what to expect when partnering with Loffler and how our customer-centric business approach makes us different from the rest.
Building Customer Relationships
At Loffler, we don't believe in cookie-cutter solutions. Every organization is unique.
That's why we begin the customer journey with a simple conversation. The goal is to learn about you and the unique needs of your organization, laying the foundation for a strong customer relationship. We take your organization in its entirety and find printing solutions that work within your specific environment.
Why? We want to make sure what we are recommending fits your business needs perfectly.
This may take some extra time and effort, but we strive to start our customer relationships off on the right foot.
For a successful partnership, we think "beyond the box" – or beyond the product. We're not solely focused on giving quotes and selling machines, but providing high-quality print solutions and services that help your organization succeed, presently and in the future.
To do this, we assess your print environment and operations.
A Holistic Approach to Print Solutions
By assessing your current print environment through a holistic approach, we evaluate your organization and operations as a whole, instead of focusing on specific components.
We can evaluate your needs thoroughly to not only find the best print solution but streamline automation processes and workflows as well. When evaluating your organization, we look for any kind of process that needs to eliminate human error or unnecessary manual processes.
As an example, explore this case study with the Minnesota Wild. In addition to our printers and copiers, the Wild's finance department relies heavily on our document management solutions to facilitate AP processes and reduce data entry errors. After identifying pain points in their organization's processes, we were able to develop faster approval processes, create easier data extraction and enhance document workflow through our specialized solution.
As a multifaceted vendor, Loffler has an array of resources to keep up with industry trends and initiatives. Each solution emerges from meaningful conversations and consultations regarding the operational framework of the entire organization.
Without these conversations, many issues wouldn't be addressed or fixed.
We Provide Free Walkthroughs to Assess Your Print Environment.
Sometimes it's beneficial to have our experts visit on-site to learn more about your organization. In these walkthroughs, we analyze three aspects of your print environment:
Technology: is your technology up-to-date, secure and functional?




Sizing: do you have the appropriate number and type of devices?

Operational costs: how much is it currently costing you to operate these machines?
This gives us the chance to see areas of improvement, talk with employees directly about any issues and create a better picture of the organization's operations.
This information is gold. That's why we offer walkthroughs to any organization, free of charge.
We intend to understand and meet all your business needs and help your organization succeed, beyond the box.
Because we don't just sell printers and copiers, we solve problems – including ones that customers may be unaware of or didn't realize could be resolved. Either way, we'll find the most appropriate print solutions and resources within our company to better your organization.
Ensuring Ongoing Customer Satisfaction
Once you say "yes" to a partnership with Loffler, that's when our job begins. We provide top-level customer support that is unparalleled in our industry, setting us apart from the rest.
A partnership with us means award-winning support and service, ensuring continuous customer satisfaction. We implement this in a number of ways.
Quarterly Business Reviews
A quarterly business review, or QBR, is a once-per-quarter meeting with our customers to review how well Loffler is contributing to their success and if any improvements or other services are needed.
The focus of these meetings is value rather than status. We will check in on the products and services we currently provide, assess their effectiveness and discuss any changes within the organization that affect those products and services. Our goal is to continuously strengthen our customer relationships and power your organization's future.
Timely Delivery, Quick Installation and End-User Training
Once you've made a purchase, you want those machines up and running as soon as possible. At Loffler, we focus our energy on providing timely delivery, fast installations and thorough support.
With a dedicated team of more than 86 highly skilled and specially trained technicians and trainers, we boast certified expertise in the full range of products and services we offer. This ensures unwavering confidence in the continuous productivity of your business.
We'll train your team in how to use the equipment, increasing uptime and productivity. Our technicians, online videos and resources will give you the tips and tricks to be successful. New technology and equipment can be confusing, and we want the transition to be as smooth as possible.
Expert Technicians
When you partner with Loffler, you have access to our network certified technicians who include technical analysts, certified manufacturer trainers, product segment supervisors and service managers.
As an authorized training center for the manufacturers we support, we invest in training our own employees to be experts in every single product and service we provide. This ensures that, regardless of the situation, our technicians are equipped to effectively resolve any problem.
That's why Loffler is rated #1 in the US for First Call Effectiveness. When our service is needed, we fix it right the first time.
To ensure timely delivery and service, our technicians are local to the organizations they support. This localized presence allows us to promptly respond to service requests, minimizing downtime and maximizing customer satisfaction.
Client Portal
Need help managing your fleet? We got you! Our 24-hour online client portal is a secure copier and printer management tool designed to be user-friendly and intuitive. With real-time information, the portal allows administrators complete control and visibility.
Through our client portal, you gain the ability to accomplish many tasks:
Create and track service requests in real-time

Create requests for new supply shipments or view supply shipment history

Enter meter readings and receive live updates

Monitor multiple locations and equipment with QR codes

Grant specialized user controls and permissions
Designed with your needs in mind, our client portal is meticulously crafted to prioritize your satisfaction and convenience.
Help Desk
Nothing can be more frustrating than needing assistance and waiting hours for a response, only to reach an impersonal automated service system.
When you reach out to our help desk, you'll work with a real person who is trained and ready to help resolve your questions remotely. Communication is key – that's why we're simply a phone call, email or text away.
Need to get ahold of someone immediately? No worries – we're fast to respond. In fact, Loffler is rated among the top 10% nationally in service response. This way you're not wasting valuable time and money on waiting for support.
At Loffler, our service continues far beyond the initial agreement – it marks the beginning of a partnership committed to your organization's prosperity.
Experience a Customer-Centric Partnership
As a trusted partner, our goal extends beyond merely guiding customers from point A to point B in the most cost-effective and expedient manner. Instead, we prioritize the entire customer journey, striving to surpass expectations at every juncture.
To gain a deeper understanding of what to look for and expect in the buying process, download our comprehensive guide to purchasing office copiers and printers.
Choosing Loffler as your partner in print solutions guarantees a transformative journey where your success is our top priority. We exist to help you succeed.
That's the Loffler difference.
Read Next: How Does Managed Print Services Work?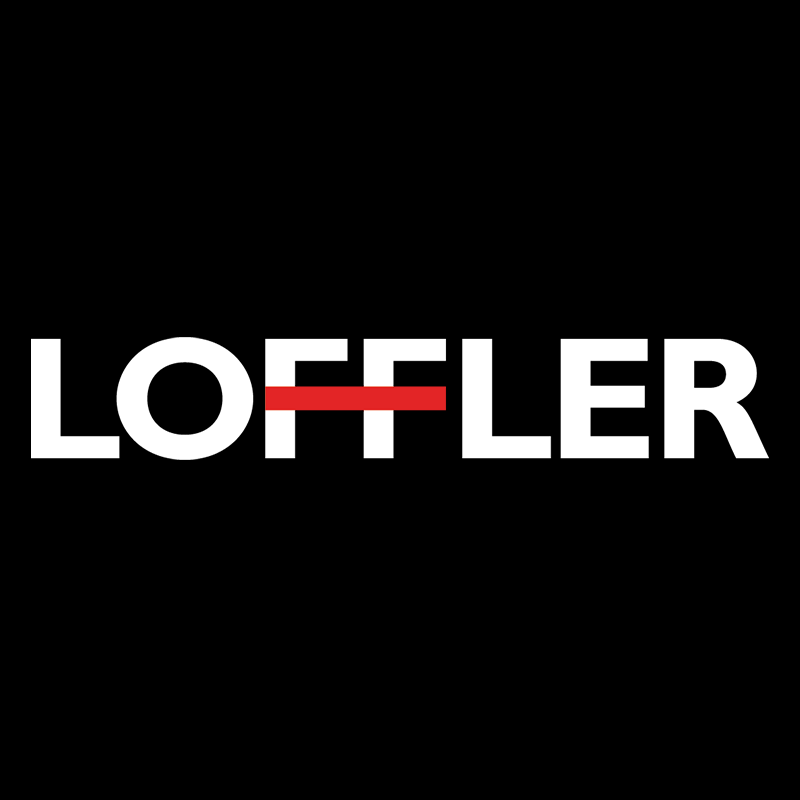 Terry Peyton and Evan Jakes