Did you know 90 percent of companies are in the dark about their printing costs? Unbeknownst to many, these seemingly insignificant expenses can quietly pile up and eat into your bottom line.
But fear not! With careful monitoring and savvy cost management, Gartner has found you could slash your printing expenses by 10 to 30 percent!
In this blog, we unveil the secrets to conquering print costs and optimizing your cost management strategy. Don't let those elusive expenses take you by surprise – it's time to regain control and reap the benefits of efficient practices and print solutions.
Assess Your Current Print Environment
Assessing your current print environment is a fundamental step in managing printing costs effectively. It provides valuable insights into your organization's printing habits and allows you to develop targeted strategies to reduce expenses, improve efficiency and optimize resource utilization.
Here are a few questions to ask yourself when assessing your print setup:
1. How Many Print Devices Do I Have? Determine the total number of printers, copiers, scanners and fax machines to gauge your print infrastructure's size and scope.
2. What Am I Printing? Identify the type and volume of printing, ensuring your devices match the print job to avoid unnecessary expenses.
3. Who Is Using the Device(s)? Evaluate print habits of departments to uncover areas with excessive printing needs and identify opportunities for volume reduction.
4. From Which Systems Am I Printing? Identify major sources of print volume, such as day-to-day operations, ERP systems and critical applications, to optimize print processes and enhance data security.
5. What Are My Print Workflows? Identify bottlenecks and opportunities for automation to reduce excessive printing and explore digital alternatives where possible.
These questions will propel you toward an optimized print setup, ensuring a better experience for your entire organization.
Need assistance with your assessment? Not a problem! Our representatives provide free walkthroughs to understand your print environment and present print solutions for your organization's success.
Knowledge is Power: 3 Print Practices to Avoid
As you assess your print environment and gain valuable insights into its current state, you might discover areas that could be optimized for cost savings and efficiency.
Here are some inefficient print practices to avoid:
1. Printing Unnecessarily in Color. Whether it's a fully colored image or an email with a single blue hyperlink, a colored page is typically 6-7 times the cost of a black and white page. Be intentional with color.
2. Single-Sided Printing. Many printers default to single-sided (simplex) printing, leading to unnecessary paper waste. Change the default setting to double-sided (duplex) printing for substantial savings over time.
3. Leaving Print Jobs Unattended. Abandoned print jobs can lead to wasteful printing. Implement secure printing solutions that require users to authenticate themselves at the printer before the job is released.
The key to managing your print environment is awareness. By steering clear of these inefficient print practices, you can begin your journey toward a more cost-effective, productive print environment.
Find the Right Solution for Your Print Environment
While it's essential to recognize and avoid inefficient print practices that can drain your budget, we understand that navigating the world of print cost management can be challenging and time-consuming.
At Loffler, we provide print solutions tailored to your unique needs, optimizing your print infrastructure and helping your organization succeed.
EZ Rate
No more surprises in your print expenses! With one consistent monthly payment, the EZ Rate program provides unlimited printing, service and support on your multifunctional devices.
It's a one-stop shop equipped with all your printing necessities! From toner and maintenance to meter readings and end-user training, it's all included in the EZ Rate package.
As an easy-to-budget and hassle-free option, this program is a simple, predictable monthly expense, offering you peace of mind and print management efficiency.
Believe it or not – it's that easy!
Managed Print Services
Experience a custom-tailored approach to meet the needs of your organization. We streamline maintenance, provide ongoing monitoring and consulting, optimize workflow processes and enhance print security.
Our Managed Print Services (MPS) experts can design, develop and maintain a strategy that will manage your printer usage, supplies and support to reduce costs by up to 30 percent!
If your organization is considering outsourcing break-fix tasks (relieving IT burdens) and supply fulfillment (easing admin workload), then Managed Print Services may be the perfect solution for you.
Secure Print, Scan and Fax
Secure Print, Scan and Fax solutions require user authentication before printing, scanning or receiving faxes. Documents are securely stored until the user enters credentials at the printer or scanning station, ensuring confidentiality and data protection.
Secure print solutions help optimize printing costs by reducing unclaimed or abandoned print jobs. With documents printed only when necessary, organizations can save on paper, ink and toner expenses.
In addition, by investing in these solutions, companies can proactively protect sensitive information and avoid the financial burdens associated with data breaches and related legal or regulatory consequences.
Service and Repair
Our award-winning copier and printer repair service has been rated in the top 5% in the country for three consecutive years.
Because when we fix something, we fix it right the first time.
With access to our own parts, supplies and network-certified technicians, we can save you time and money that can be better spent on your day-to-day tasks and processes. Our user-friendly client portal enables direct communication with our help desk, eliminating costly downtime.
Ready to Optimize Your Cost Management Strategy?
By effectively managing print costs, you can free up valuable resources, improve budget allocation and bolster your organization's financial stability. Cost-effective print management is not just about cutting expenses but optimizing processes for greater productivity and environmental sustainability.
Taking proactive steps to reduce unnecessary printing is a strategic investment that will undoubtedly yield long-term benefits for any organization.
Talk with a representative today about which print solutions work best for your organization.
Read next: The Ultimate Guide to Buying an Office Copier or Printer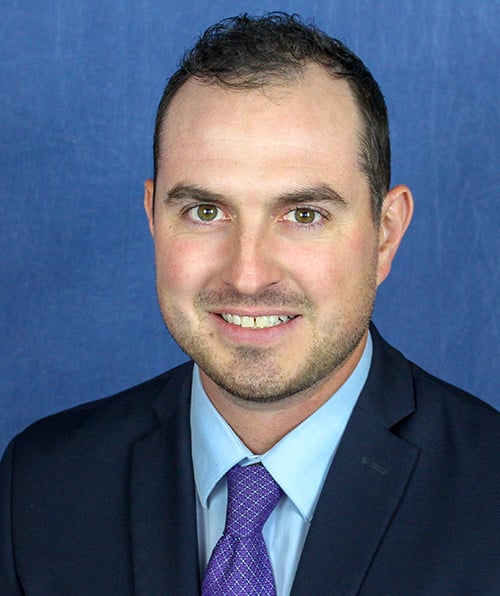 Alex Nicholas is a Senior Imaging Sales Manager at Loffler Companies. In his role, he works with businesses to find the best fit for their office technology needs, and his expertise spans copiers, printers, document workflow software and IT solutions. In his spare time, Alex enjoys spending time with his family, golfing and cheering on any and all Minnesota sports teams.