I have encountered many changes over years in the voice communications industry. Manufacturers and vendors have come and gone, and new, improved, must-have features emerge all the time.
And one thing is certain, if a manufacturer comes up with a wiz-bang feature, others are quick to offer it too.
The Future of Communication: Understanding Unified Communications and Its Benefits
Unified Communications as a Service (UCaaS) has been a big buzz word over the past several years. Dozens of applications fall into this category, and several can truly impact every business, regardless of size.
Whether the goal of your Unified Communications is more efficiency, improved customer service, cost savings or flexible solutions for remote employees to work efficiently (which, oddly enough, increases employee retention), Unified Communications can meet the requirements.
Six Main Benefits of Unified Communications (UC) That Every Business Should Consider:
Mobile devices can be extensions of the corporate network, so employees can be productive wherever they are, worldwide.
UC enables file access and sharing instantly on demand on a range of devices including desktop PCs and mobile devices. It's as easy as making a phone call. Many are hardware agnostic, which allows for more choices and fewer proprietary restrictions.
The way in which workers can communicate with each other is improved with Unified Communications, particularly those who work remotely or in different offices. This also allows businesses to have local representation around the globe without the expenses of a brick-and-mortar office.
Salespeople are able to take conversations with clients that begin as an instant message and turn them into a phone call with a single mouse click. With another click, the salesperson can hold a video conference with the client or show them a presentation running on the salesperson's computer via desktop sharing. This significantly increases the efficiency of your sales force.
Call Center/Contact Center solutions can drastically improve efficiencies and profitability while effectively improving your customer's experience. With the enhancements of multimedia queuing, (chat, emails, SMS, etc.), your customers have options to communicate with your business. Many of these solutions are scalable so smaller businesses can access these enhancements without breaking the bank.
Cloud-based solutions as part of your Unified Communications package offer a more flexible and scalable approach for organizations with numerous offices and/or large numbers of mobile workers. These can also be used to enhance your current premise-based solutions.
Unlocking the Potential of UCaaS
Unified Communications means different things to different people, and not every business needs all the features and applications of a high-end UC solution.
It's important to identify the key features that are most important for your business. This makes it even more critical for businesses to find a vendor partner who is aligned with numerous world class manufacturers so that they can truly be a trusted adviser and not just a channel for the manufacturer to sell their products.
Loffler Companies has the expertise to work with your business to evaluate your needs for a new business phone system, introduce you to the proper tools to increase efficiency and more importantly, improve your customer's experience.
Learn More About Unified Communications
Read More: Unified Communications: All Your Communications Tools in One Fully-Unified Platform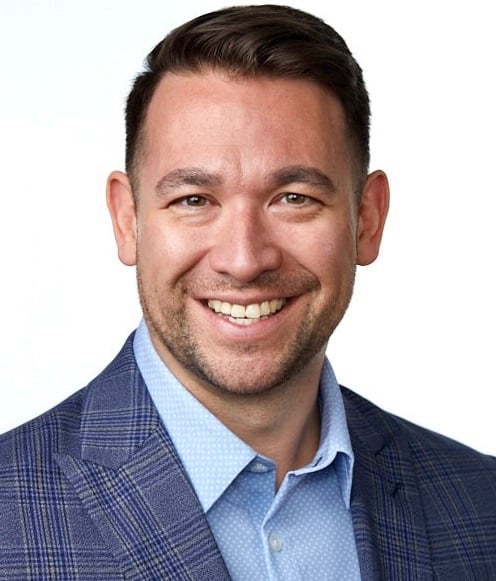 Joe is the Executive Vice President of ITSG at Loffler Companies, and has been part of the Loffler IT leadership team since 2015. He has a deep background in enterprise software with experience spanning the areas of Unified Communications, Workflow Automation, Contact Center, Collaboration and ERP/SCM/WFM. A little known fact? Joe used to be the drummer in a blues band called the Electric Trane.