Switching Unified Communications partners is not a foreign concept. I see it happen all the time. But how do you know when it's time to make a change, and what should you look for in a new partner? The search for a new UC partner can be an intimidating process, often affecting personal relationships between you and your current vendor, who has gotten to know your environment, user base, features set and network topology. However, just because they know about you, doesn't mean they're the best partner for you, especially when they're underperforming.
I've assembled a list of real-life red flags that have caused organizations to seek out a new UC partner. Whether you end up looking to Loffler as your next UC partner or elsewhere, you should know what attributes to look for if your current vendor is, well, just OK.
You're Stuck Tracking Your Own Service Issues
I recently spoke with a client who at one time was tracking service issues in an Excel spreadsheet to help manage their UC partner. I was shocked! You should not have to track your own service tickets. Automation is key, and is just one part of a phone system operating at its full potential. Your partner should offer automated UC service reporting. This is especially important for organizations with many users and/or a call center/contact center. We live in a world where immediate gratification and communication is expected. Process matters. UC partners with well-defined processes are able to track and report on their service tickets. There is an order to how service tickets enter the system, who should receive notifications and how tickets are escalated within teams or overflow to a resource on a different team. Everything. Must. Be. Tracked. (And you must be given access to it!) Your UC partner should be completely transparent with their number of calls in queue, average wait time, number of tickets opened and number of tickets closed.
On the topic of service, is Unified Communications as a Service (UCaaS) or an on-premise UC system right for your organization? The answer may depend on your organization's internal UC maintenance capabilities.
Too Much Finger Pointing
Finger pointing is a common occurrence with UC systems. Have you been told an issue is "a carrier issue," while the carrier states the issue is "a phone system issue"? Or how about when everyone blames the issue "on the network"? Do you like playing middle-man (or middle-woman) in these scenarios, when you don't care whose fault it is, you just want the issue resolved? Most vendors offer maintenance plans that address costs associated with service issues. Maintenance plans should also define triage and vendor management procedures, to eliminate finger pointing as much as possible.
Another tip is to make sure phone system upgrades are clearly defined for you. Are they billable? Flat fee? Time and materials? After all, voice is an application on your data network and upgrades are becoming more and more relevant as we are commonly integrating with Office 365, G Suite and Salesforce.com, to name a few.
In addition to the maintenance plan, there should be a written-out statement of expectations, called the Service Level Agreement (SLA) that defines who is responsible for your maintenance plan and the response time expectations associated with it. When you need to place a service call, the SLA requires your UC partner to respond. Not only should a partner offer SLAs, but they should also be in line with your organizational SLAs. Your employees are your customers and how long can you afford to be down?
You Haven't Had Training Opportunities Since Install
I once heard a client say they have not received any formal training from their previous partner on their enterprise phone system that supported over 500 endpoints! Your UC partner's ultimate goal should be to help you succeed. One way to do that is to offer on-going training. A good partner will understand that organizations have turnover, upgrades can add feature enhancements, UC clients can be redesigned and admin portals can change. Whatever the reason may be, your partner should help eliminate burdens on your IT staff and offer training to help you stay ahead of the ever-changing technology curve.
Limited IT Capabilities
Shouldn't your UC partner be IT-centric? A strong focus on networking, IT and security best practices should be a prerequisite for any UC partner nowadays. You should have UC, call recording and IT engineers available to you to ensure the success of your solution. They should be able to address network design, security, disaster recovery and virtualization to guarantee a functioning system that is more than just phones.
Loffler is just one of many options you have for a UC partner. When you're vetting your options, be sure to take these red flags into consideration. Their absence will lay the foundation for a strong UC partner relationship that's built to last.
Learn More About Unified Communications at Loffler
Read Next: Unified Communications: All Your Communications Tools in One Fully-Unified Platform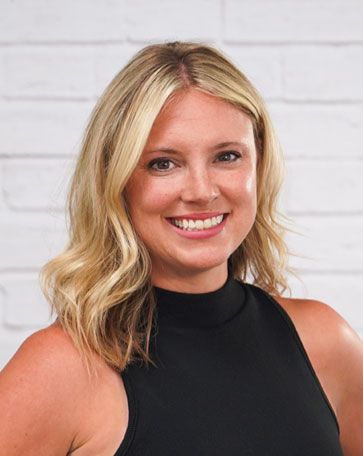 Jessica is an Account Executive for the IT Solutions Group at Loffler Companies. She has been with Loffler since 2010 and works closely with clients to understand their business needs and objectives, with the goal of helping them identify the best IT and phone solutions to improve their workplace.