The world is moving toward subscription-based technology plans. Many organizations now expect subscription options for all their different service needs, business phone systems included.
We've seen a huge shift in business phone system service solutions lately with the rise of cloud platforms. Cloud phone systems — often called Unified Communications as a Service (UCaaS) — are paid for in a monthly subscription, but do you know what's included in that subscription?
When you're considering your business phone system options, the most important factor is to choose a system that meets your organization's unique needs.
Unified Communications business phone systems improve efficiency and profitability for many organizations and can be hosted in the cloud (UCaaS) or on-premise.
People think UCaaS is expensive. It can be for some organizations, but that depends on your size, the abilities of your internal team and what you need the phone system to do. Many organizations find that UCaaS actually saves them money. You want to make sure you're considering all potential costs when choosing a phone system on any platform.
Four Key Unified Communications as a Service (UCaaS) Costs to Consider
1. Phone System Maintenance
Employing a person to maintain your phone system can cost up to $60,000 per year or more. Large enterprise organizations may be able to afford this, but smaller businesses often cannot. With UCaaS, management of software and hardware for the phone system are included in the monthly subscription fee. This can cost less than employing an engineer internally.
The UCaaS subscription model also means you don't have to worry about yearly maintenance renewals and system upgrade costs. Software Assurance (maintenance renewals) and upgrades are included in the monthly subscription, making budgets predictable and keeping you up-to-date at all times.
2. Number of Employees and Phone Lines
I encourage any organization with 50 or fewer employees to consider UCaaS. We've found that to be the sweet spot where the costs for a cloud-based UCaaS subscription fits the budget better than having an on-premise phone system.
Employee size also influences the number of phone lines needed. If you look at offsetting what you're paying for phone lines in an on-premise system, UCaaS can be a less expensive route. This, of course, depends on the quantity and type of phone lines you have.
3. The Phones Themselves
Hardware can be the most expensive piece of a phone system. On-premise systems typically have their own phone model that works on their system only and isn't open to other phone manufacturers. With UCaaS, because it's a cloud-based phone system, that isn't the case. Most cloud platforms accept multiple models of phones to operate with the same functionality. This allows users to migrate to new systems when needed.
If you own your phones, you can use them from platform to platform. Buying phones is a big investment, so if you've already made it, that investment is great. Of course, if you own your phones and they break, you have to buy new.
If you don't own your phones, you have the option to purchase or rent. Renting is a cost-effective option because if anything happens, you send it in and get a new one as part of your subscription.
4. New Phone System Features
Some organizations like things to stay the same. Others want regular updates to incorporate new technology investments. UCaaS allows you to test these features without purchasing them outright. Try them for a month and then decide whether to remove or keep them.
In the past decade, with the rise of cloud and Unified Communications, phone systems have come to accomplish much more than simply placing and receiving phone calls. Unified Communications and collaboration should be synonymous in your mind when considering options to upgrade your phone system.
Offices can now use mobile devices with their corporate system, share files, instant message and have the flexibility to scale their solution as needed. With UCaaS, you can try these for a week or a month, for however many licenses you need. You can decide whether you like it before deciding to remove the feature or keep it long term. With an on-premise phone system, once you purchase something, you own it.
Examples of some features include:
Mobility (making a cell phone function like a desk phone)
Instant Messaging
Voicemail
One Click to Join Conference Calls
Voicemail Transcription (appears as text in an email)
Add Licenses for a Busy Season, Remove as Needed
Video Phone Call Options
Unified Messaging
Screensharing
Audio/Video Conferencing
eFax
CRM Integration
Loffler offers both UCaaS and on-premise phone systems solutions because we understand one size does not fit all. If you're ready to talk about your phone system options, we can provide you with a price comparison of both UCaaS and on-premise models, to compare with what you're paying now.
LEARN MORE ABOUT LOFFLER'S PHONE SYSTEM OPTIONS
Read Next: Unified Communications: All Your Communications Tools in One Fully-Unified Platform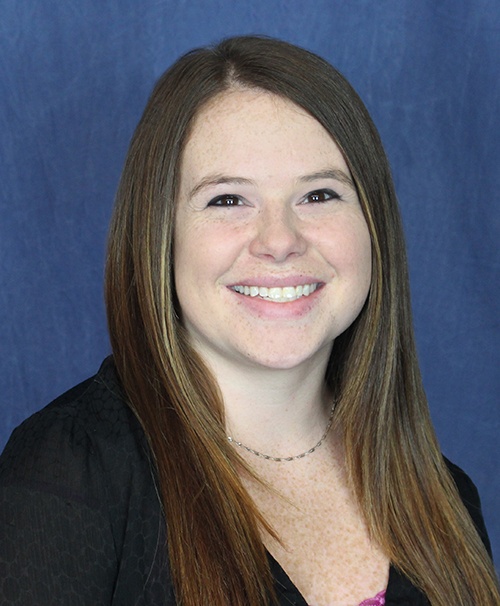 Jordan is an IT Solutions Account Executive at Loffler who helps businesses improve technology. She has been with Loffler since 2013, and has worked in business development and as a trainer and project coordinator for unified communications before moving into her current role. In her spare time, Jordan enjoys traveling, spending time with friends and family, watching Vikings football and trying new food.