A modern office needs a phone system that can do more than just voice calls. Unified Communications (UC) provides organizations with a phone system and more.
Unified Communications systems can take two forms: on-premise and in the cloud (also known as UCaaS — Unified Communications as a Service). So which is best?
Unified Communications On-Premise
With on-premise UC, you own the phone system and the infrastructure. You host everything on-site and pay for it as a capital expense instead of a monthly expenditure. You also employ people to manage the phone system and pay for upgrades as needed.
Unified Communications as a Service (UCaaS)
UCaaS means your phone system is in the cloud. You can choose to own or rent the phones themselves, and pay a monthly subscription for all maintenance, features, upgrades and support. UCaaS takes phone system management and maintenance off your plate. The system just works, and it's always up to date with the latest and greatest software.
Both are good options, and organizations base their decision on multiple factors.
Why Choose Unified Communications On-Premise?
Some organizations prefer to have their Unified Communications systems on-premise because they want to budget for a capital expense. They prefer to spend the money and depreciate the purchase. On-premise organizations want to own their system. Having an on-premise system means you don't have to keep paying a monthly fee like you would with UCaaS. Eventually, you will own your UC system.
Business phone systems can be complicated. Having an on-premise phone system means you're working with carriers, analog lines, SIP trunking, PRI, voice T1s and other connectivity options. Keep in mind that owning your own phone system on-premise means paying for circuits and connectivity, and those payments never go away. You're typically paying for analog lines for backup for when your PRI or primary line goes down.
Organizations that go on-premise have people on staff to manage the phone system or they pay an organization of experts, like Loffler, to manage it for them. Those voice experts can be hard to come by, because there are very few voice/UC engineers in the world (the industry term for phone system experts). There are a lot of excellent network engineers, fantastic security engineers, but there are not a lot of voice experts. That's because 20 years ago, most talented technical people thought phone systems were pretty boring. They didn't see what was coming with the whole UC platform.
Organizations choosing on-premise Unified Communications buy all the gear and install it all, too. This means putting the system into all sites, so you're connected, and all your phone lines are linked to each site as well.
On-premise phone systems are bulletproof. In simple terms, you lay down the capital expense for them, put them on the wall and they just run. They can run for a very long time, but you do have to deal with upgrades to keep your features current and your system security up to date. This would most likely mean paying a vendor to do the upgrade. Ancillary costs come along with that.
Why Choose Unified Communications as a Service (UCaaS)?
When you think Unified Communications as a Service (UCaaS), think cloud. Many organizations do not want to take on the burden of owning or managing their own phone system. They don't want to think or worry about it. They don't want to pay the annual maintenance contract and have those maintenance costs increase. Instead, UCaaS users are wanting to treat their phone system as an operating expense and pay a monthly subscription that includes all features, support and maintenance, without having to actually do all the work to keep it running.
The thing that makes the cloud model with UCaaS so attractive: It's easy. With UCaaS, you pay a monthly fee for all the features, and you're done.
With UCaaS, the phones you're using are either purchased or rented, and that's it. 100% of the hardware investment you have is the physical phones themselves. You don't have to worry about, think about or manage the rest of the phone system.
UCaaS allows you to always be on the latest and greatest software. When new features are released, they can be added on as part of your phone system without having to do an entire upgrade. You just need to turn on the features in the cloud. For a small or medium business (SMB), UCaaS means access to the features only an enterprise organization would typically see with their on-premise system: full-on enterprise-class, enterprise-grade feature functionality. UCaaS is the cost-effective way for SMBs to gain that big-business functionality.
For businesses with less than 50 phones, when you take all those ancillary costs that you pay for an on-premise UC phone system and upgrades, not to mention employing someone to maintain the system, UCaaS almost always saves the organization money.
Loffler Companies helps organizations improve their Unified Communications and business phone systems, whether UCaaS's cloud model or on-premise UC is the best fit.
LEARN MORE ABOUT LOFFLER'S PHONE SYSTEM OPTIONS
Read Next: Unified Communications: All Your Communications Tools in One Fully-Unified Platform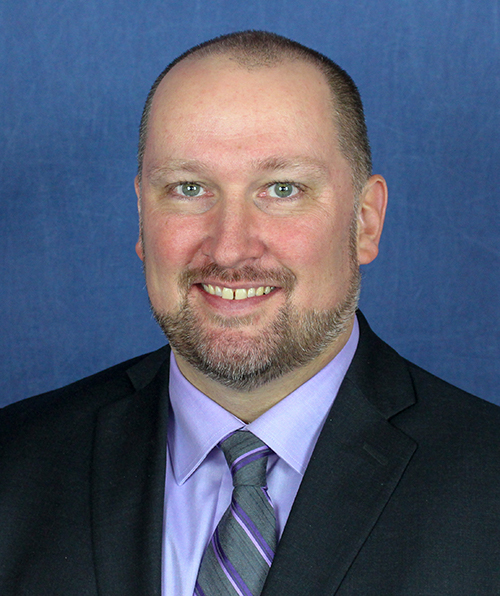 Terry LaPointe is the Practice Manager for Unified Communications at Loffler Companies. He is an innovative technical-services expert who has achieved success performing all facets of the technical solution delivery lifecycle, including planning and analysis; technical project, resources and sales staff management; the design and delivery of complex converged enterprise networks featuring the seamless integration of voice video and data; and solution build/run.