You've heard by now that moving to the cloud can save time and money, and we've written previously on our blog about how to choose the best cloud-hosting platform.
But how do you make that change? Switching platforms can be disruptive, so it's important to get things right the first time.
Loffler is now performing a near-constant stream of cloud migrations, and along the way we've developed best practices that make our migrations successful.  Whether you're new to the cloud, migrating to the cloud yourself or working with a cloud migration company to do the work for you, here are our recommendations:
1. Assess what can be migrated separately.
Don't assume you need to move everything at once. While there are instances where you need to move your whole infrastructure for compliance reasons or to replace old servers, often things are better broken into smaller pieces.
Do you have any systems that are independent of others, which can be moved without impacting anything else? Consider whether your accounting software, ERP (enterprise resource planning tool) or telephones can be sent to the cloud individually. This can minimize disruption and make the move gradual and manageable.
2.
Decide what to rebuild and what to relocate
.
Some tasks can be easily moved to the cloud by a "lift-and-shift" approach. Many servers and programs, for example, can be moved as-is, often with minimal vendor involvement.
On the other hand, if an application is due for an update, it's often better to start from scratch and build it new in the cloud. You can test the new version of your application in the cloud safely and make the switch once it's been fully vetted.
3. Consider hybrid cloud architectures

.
Often, cloud servers can work hand-in-hand with your existing servers. This will allow for an even more seamless transition from your old, on-premise hardware.
 4.
Pick a move
date, and
work your way backward
.
Everyone wants their cloud migration to be smooth, and time management is a key component of any smooth cloud migration. The move date you choose will provide a deadline, from which you can work backward to develop and schedule a detailed migration plan. The sooner you start, the better. Leave in some extra wiggle room for holidays and unexpected delays.
5.
Get vendor sign-off on all planned changes
.
One software provider might insist on Windows Server 2016, and another might not support it. Get those details early on, and you can adjust without stalling the project. Third-party software vendors are a major source of project delays. Plan and manage accordingly, and make sure all parties agree to your project plan.
6. Have a roll-back plan

.
Assume there's a chance you'll need to abort the migration. Make sure there's a fallback plan. Perform a dry run of the migration two weeks beforehand. Insist that all parties keep track of the time taken to migrate and to fallback, so you can plan accordingly.
7. Adjust your new environment based on real-world performance.
Have your cloud architects closely monitor your servers after the migration and review them periodically. You can save cash by shrinking under-utilized servers and improve performance by increasing where needed. That's the great thing about the cloud: you pay for only what you use, and you can adjust very quickly.
 8.
Secure your cloud systems upfront
.
Each cloud platform provides ways to secure and audit your systems. You should plan on recurring security audits to ensure that your users and systems are secure. Use the Principle of Least Privilege: each user and system should only be allowed to access the resources it requires. A well-architected cloud will have multiple layers of security to keep you safe. Read more in our post on looking to the cloud for business continuity.
9. Perform quarterly or yearly

a

rchitecture

a

udits of your cloud environment

.
Some things to review regularly:
Security standards: Are they still in place?
Temporary resources: Are there any that can be cleaned up to save cost?
Other resources/platforms: Are there any that should be moved to a newer size/version? Any current platforms near end-of-life?
Efficiency: Can efficiency be increased? Perhaps some servers can be shut down after-hours to save cost.

Reserved instances (when you commit to a defined level of usage) can give major cost savings, in exchange for locking in a year-long contract for a certain server.
We invite you to take these best practices with you as you build your cloud migration strategy. As always, a technology partner you trust can help plan, execute and maintain your new cloud environment. Loffler would love to be your trusted partner on the next phase of your business technology.
Learn More About Loffler's Cloud Solutions
Read More: Six Points to Consider When Moving Applications to the Cloud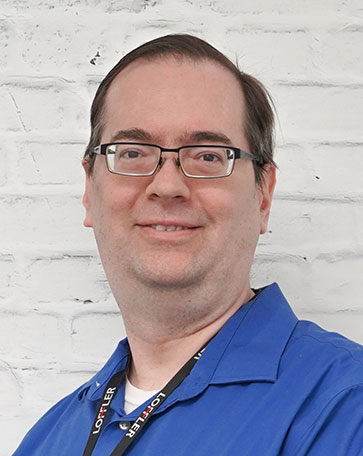 Jon is a Network Engineer in the IT Services Group at Loffler. He has worked in IT for over 20 years, focusing on server configuration and network security. Lately, his focus has been helping clients move to Microsoft's Azure cloud. In his free time, Jon collects far too many musical instruments and tries to find time to play them all.