Shopping for
an update to your
telecom carrier is
a
lot of work
.
It involves c
alling
multiple carriers
,
making sure the price is right,
making sure i
t's fast enough
and
planning
for redundancy
needs
.
It's no wonder many organizations go years without updating.
Telecom Carrier Services: Five Reasons to Update Your Telecom Carrier
1. Increase Bandwidth and Network/Internet Speed
Everything internet-based works better when you have high-performance network connectivity. Latency is improved and dropped calls are reduced. Your employees can maximize their day-to-day productivity because they're not left waiting for browsers to load or for connections to be made. Everything works quickly and seamlessly with strong internet connectivity.
2. Lower Telecom Costs
It pays to shop around. If you haven't negotiated your telecom contract in the last three or more years, you can likely find faster services at a lower cost today. Because there continues to be a steady downward trend in internet prices, we continue to see savings even after just three years with a current provider. We work with many clients in helping them update their telecom carrier services. Many are surprised and pleased to learn how fast their connection can be at a lower month-to-month cost than they were paying before.
3. Facilitate a Move to the Cloud
One of the most common reasons an organization considers switching its telecom carrier is because they're preparing to move to the cloud. Quite often, they need faster internet to handle upload speeds. Better internet is a common and attractive byproduct of moving to the cloud. Updating your carrier is going to improve your cloud migration and your day-to-day use of the cloud, whether you're moving to Azure, another cloud network service, or to a cloud-based phone system, document management system or security system. We go into more detail on why a cloud migration puts more demand on your network connectivity below.
4. Gain the Flexibility to Grow
Customize your network connectivity to your needs and scale your network to fit your organization's growth goals. When you update your network connectivity, it's a great time to assess how much bandwidth you're using and how much you need, so your updated connectivity will meet all those needs. In addition, connecting your organization with modern fiber technologies ensures you have the connectivity needed to quickly scale as your bandwidth requirements continue to grow. Loffler can help with consulting, so you know what you need, free of charge.
5. Consolidate Billing
We often see organizations tasked with paying different carriers for different locations. When you update telecom carrier services, you have options to simplify your bills across multiple locations and service providers, so you're not having to pay multiple providers each month.
Why Moving to the Cloud Is a Great Time to Review Telecom Carrier Options
Cloud-based applications give you the ability to access your files from anywhere without having to be connected to your network. But they also make you even more dependent on your internet connection to get your work done. That's why internet speed is a common roadblock to cloud computing: Your internet connection must be fast and it must be reliable. If your internet goes down, any cloud-based applications you need to access are unavailable. This is where secondary and tertiary internet connections are used. Let's say a cable gets cut that takes down your primary internet connection, your traffic can fall back to those other options, so you don't lose access to business-critical applications.
When moving to the cloud, many organizations upgrade their internet connection to get the speed, redundancy and service they need.

Most organizations don't know where to start when updating network connectivity. Calling multiple internet service providers can seem daunting. Searching for "Internet Service Providers Near Me" is a good first step, but there's an easier way to find what you need.
Loffler helps clients find the best carrier(s) to support their internet connectivity needs. This service is offered at no charge. We're not an internet service provider that provides those internet connections; instead, we act as an agent that shops providers for our clients. Clients then pick the providers that fit them the best. What they often find is they end up with faster internet at less cost. Using an agent like Loffler gets the same or better pricing as if you had gone directly to the carrier, while saving you the legwork of having to find and get quotes from each carrier.
Contact Loffler to learn how we can take care of the search for you, free of charge, and help you ensure you get the speed, strength and service you need for your internet connectivity upgrade.
Contact Loffler's IT Solutions Group
Read Next: 6 Reasons to Consider Migrating to a Modern Workplace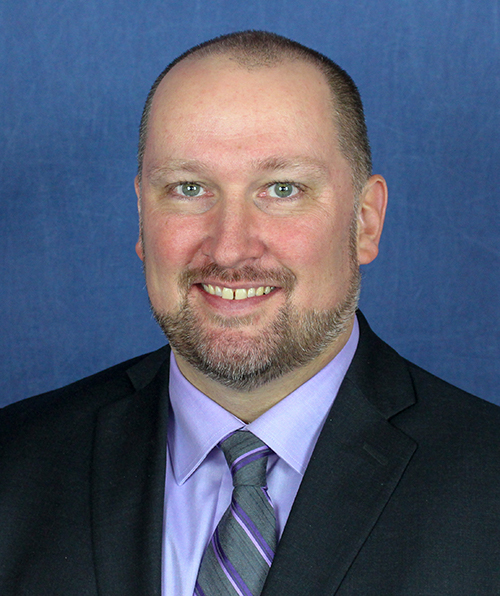 Terry LaPointe is the Practice Manager for Unified Communications at Loffler Companies. He is an innovative technical-services expert who has achieved success performing all facets of the technical solution delivery lifecycle, including planning and analysis; technical project, resources and sales staff management; the design and delivery of complex converged enterprise networks featuring the seamless integration of voice video and data; and solution build/run.