The IT person you want to hire probably already has a job.
With the Bureau of Labor Statistics reporting recent unemployment rates for tech industry jobs as low as 1.9%, a good IT professional is hard to find. There is more demand than quality talent available.
You need adequate hands to plan your IT strategy, implement and maintain infrastructure and protect your network from security threats.
But hiring the right person is like finding a unicorn.
An IT Unicorn.
Seriously, that perfect fit who understands your needs and pushes your goals to the next level. Knowing when you've found one isn't easy, so here are some qualities to help you identify them:
7 Virtues You Want in Your Next Great IT Hire
1. Nerd-Like Tendencies
A good IT person has an interest in technology, even outside the workplace. When new versions of software are announced, they salivate. They build computers at home on their own time. When the power goes out at their house, multiple devices beep and wake up the family. Look for people who call IT a hobby; it is not just a job to them.
2. Stickiness
A common stereotype of IT people is that they often jump from one job to another. It is fair to assume an IT person gets a recruitment email at least once per week if they have a decent LinkedIn profile. Loyalty goes a long way for an IT hire. How long have they stayed at previous jobs? Do they seem likely to stick with you? If you are a two- to three-person IT team, being down a person can be a real pain.
3. Fit
The spectrum of expertise and pay scale vary widely within IT. Are you looking for a $35,000/year help desk support person to run to the store and purchase a mouse, or are you needing someone at $120,000/year who can be part database specialist, part network administrator and part security expert? From infrastructure design, to help desk calls, to Unified Communications, cloud computing and information security, it is rare to find an IT professional with expertise across the board.
4. Working Knowledge
An IT Unicorn should know how all the components of your infrastructure work together, even if they aren't an expert in every nuance. They should have the ability to discern what questions to ask, how to troubleshoot and who to call when something breaks. This comes with experience. IT people new to the industry may still be developing this working knowledge and may take time before they can understand the inner-workings of any business – let alone yours.
5. Business Savvy
Alignment of IT and business strategy are essential to ensure you remain competitive in your marketplace. Especially for a small- to medium-sized business (SMB), IT people need to be versatile and able to communicate and understand your organization's needs.
6. Translation Abilities
It's great if your IT team members are technical gurus but you also want to have people who can speak to less technically-inclined employees in your office. Your IT Unicorn should be able to explain an issue to teammates, superiors and end users.
7. Loves a Challenge
An IT Unicorn doesn't just sit around when a task list dwindles. They seek out more to conquer by looking for work to do and processes to improve. They're always on the move and love to learn and acquire new expertise along the way.
What If You Can't Find a Qualified IT Person?
If you can't find the right fit for your next great IT hire, managed IT services can help fill gaps. With managed IT services, you pay an organization, often called a managed service provider (MSP), a monthly fee for IT help. An MSP should understand your organization's unique needs and how it operates in order to effectively fill all of the necessary gaps. They might be doing all of your IT, or they might do only a piece of it.
If you do have an IT staff, an MSP can take on tasks like routine patching, help desk calls, data storage or other special projects when your existing team is overworked. This helps your IT team focus on other projects specific to your organization.
Any one IT person's experience may be great in some areas, while they lack experience in other areas. Outsourcing all or part of your IT needs to an MSP can open your organization to the expertise of multiple subject matter experts, without having to hire them and pay benefits. This is helpful whether you're supplementing your team, treading water while down a person or in need of full IT support.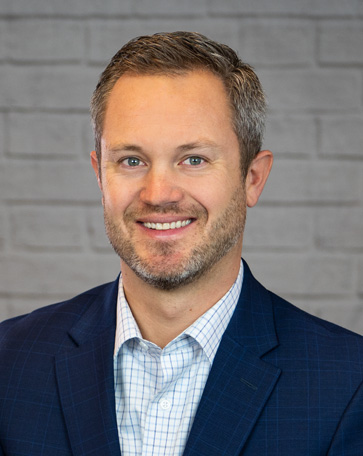 James Loffler is the President of Loffler Companies. He began his career in sales working for a Fortune 500 technology company and held several positions at Loffler before working his way up to President. Under James' leadership, Loffler's IT business grew more than 95% and has been recognized multiple times as one of Americas top managed service providers (CRN Magazine). He plays a crucial role in developing business strategy and vision as well as ensuring the success of Loffler Companies customers, employees, technology partners and the communities we serve. He enjoys biking, boating, flying and traveling with his wife and three sons.