Electronic Document Management Systems for Schools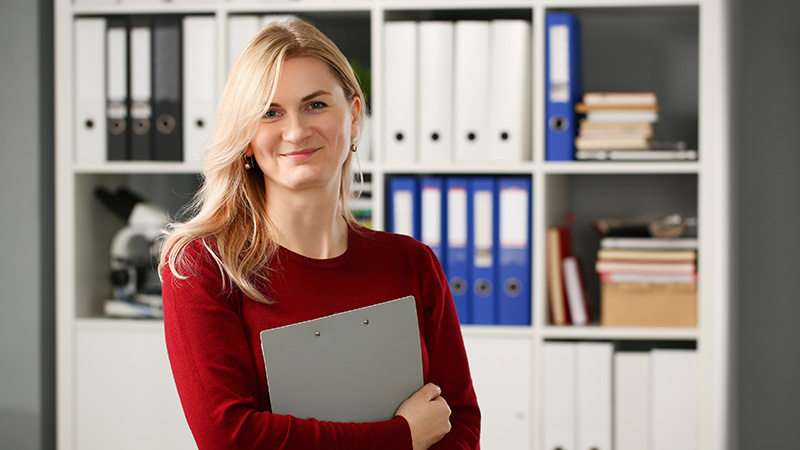 Schools don't need to be slowed down by manual processes.
Many K-12 school districts experience pain points surrounding cumbersome paper processes that could be solved by a central document repository for administration paperwork.
The term we use for implementing software like this is digital transformation: Taking what was once done on paper and by hand, and making it computer-based, searchable, secure, faster-to-approve and trackable.
In this post, we look closer at how an electronic document management system (EDMS) can be applied to a K-12 school environment.
Four Reasons to Install an Electronic Document Management System

for Schools
Most K-12 schools districts already have a Student Information System (SIS) in place to manage student records and grades. But the administration side of the school, which handles accounts payable (AP) invoices, employee records and other business processes are handled on paper. We often see that private student information, like Individualized Education Plans and medical records, are also paper-based.
Why should your school district install an electronic document management system?
1. R

educe the amount of

paper files needing storage
Documents having to do with the administration of school business follow retention cycles of seven years for financial information and seven years from the last date of employment for employee records. These documents are usually filed on paper in a filing cabinet. In addition, paperwork containing private student data, health information (like prescription forms signed by parents) and signed permission slips that are not stored in the school's SIS, are also stored on paper.
With document management, schools can store these files electronically by scanning them into the software. This reduces the number of paper files that a school needs to store.
2. E

asier

and faster retrieval of documents
Schools are one of the most reliable sources of data research outside of the Department of Motor Vehicles. Schools often receive calls from colleges, other high schools or law enforcement looking for information they have stored. If paper documents are locked away in the basement, they're hard to retrieve. Not to mention the risk of losing that information if a fire, flood or other natural disaster happens.
With an electronic document management system, you can store, classify, search and retrieve any type of document for any department. Electronic document management also offers standardization, so having different people filing records over the years does not mean files are stored and classified in different ways. Everything is easy to find, whether it's student records or an invoice history.
---
Case Study
When Child Care Aware of Minnesota needed to centralize a paper-heavy task, they engaged Loffler to help them implement Square9's GlobalSearch electronic document management system to turn paper files electronic, saving time and increasing efficiency. Read the case study here.
---
3. Increase document s

ecur

ity

with permissions

-based access
We've all seen at least one 90s sitcom episode where a student breaks into their school to find their permanent record in a file cabinet. That wouldn't (well, it shouldn't) happen in a modern school.
School records, whether they hold private information about a student or about the school's business transactions, shouldn't be that easy to access. Electronic document management systems tie in with Active Directory credentials. This gives a school the ability to set security by department or even by person, so the information stored is only visible to the people who have been granted access. If someone doesn't have access, it's like those records don't even exist.
4. Automate

processes and

decrease

soft c

ost

s
Schools will find district-wide value by automating their paper processes with electronic document management.
AP automation centralizes bill pay processes. Funnel invoices through an approval workflow and disperse them electronically to different buildings or different department heads. Automated reminders save follow-up time, so bills can be paid on time. All documents are then stored, classified and available for retrieval.

Electronic forms digitize and automate field trip permissions and volunteer signups. Send a PDF, have the recipient fill it out and send back, and the system can classify, send and/or store the form in your document management system. No more losing forms in the bottom of a backpack.

Process all documents more quickly with automated workflows and OCR (optical character recognition). One of the best examples of automated workflow uses is in the onboarding of new staff members. Less manual work for the school office means quicker start dates and less time wasted.
The automation abilities that come with electronic document management save school districts the soft costs of doing business. Work can be done faster, so staff members aren't wasting their time on manual tasks like filing and searching for paper documents. Every second spent looking up a file is unnecessary time spent by staff. For an office that's already overwhelmed, that time and money can be better spent managing student needs.
Loffler helps school districts with technology solutions from secure printing to improving communication. Learn more about all our solutions for education.
Ready to get started with electronic document management?
Request a Free Document Management Consultation
Read Next: Going Paperless at Work: 10 Electronic Document Management System Benefits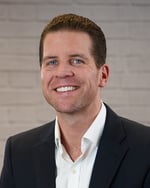 Corey Schlosser is the Account Manager for K-12 Education & Municipality clients at Loffler. He has been with Loffler since 2012 and enjoys working alongside his clients in determining the proper technology solutions that fit their needs. Outside of work, Corey enjoys spending time with family, being active, watching sports and playing with his two dogs, Oscar and Ollie.