Many organizations face the task of hiring new employees often, which can lead to a high volume of paper to manage. Ever wonder how your human resources (HR) staff gets everything done?
Elevate your HR department with these document management best practices.
Growing organizations experience a high volume of new employee hires. Many workplaces also see workers coming and going with the seasons. The construction industry sees summertime surges in employment. The retail industry sees high hiring rates during the holiday season. Organizations with high employee turnover must keep all employee records with as much efficiency as possible.
How many full-time HR team members does your workplace employ? The Bureau of National Affairs said in a 2021 HR Benchmarks Report that organizations average 1.4 Human Resources staff members to every 100 employees, this is an all time high. How do HR teams functioning with less than this get everything done?
Many have begun to digitize their paper-based work into an automated document management system. Below we've provided some of the benefits a document management system can bring to your HR department.
Simplify Human Resources Forms: Only Enter Information Once
Every HR department has their own hiring process. With document management, you can customize the use of electronic forms to fit your needs.
When a new candidate applies for employment, they enter basic information about themselves. This includes their name, address, phone number, email address and more. A document management system stores this information and moves it throughout your organization.
Once an application is received, a document management system can send notifications to the hiring manager, informing them of the new application and giving them the option of reviewing it. They can click a button to indicate whether or not they'd like to interview the candidate. This prevents HR from having to ask people what they thought about an application, and whether they'd like to move forward. Communicating that information is a simple button click.
A document management system can automate the flow of information from employee applications to on-boarding documents and beyond. Instead of filling out repetitive information on employee forms once hired, the new employee only needs to enter information into a document management system once. Information can flow onto the new employee's other forms, including their I-9, W-2, payroll, direct deposit and more.
Streamline New-Hire To-Do List
In the past, new hire orientation involved filling out a 20-page new hire packet. Twenty pages for each new hire is a huge waste of paper. If you're hiring 100 employees in a year, that's 2,000 sheets of paper you have to supply and store. Now account for the packets completed even though that person doesn't work out.
With a document management system, all forms can all be electronic. This saves:
Paper for each form, because everything is digital

Time for your HR team, because they don't have to sit down and go through forms with that employee, manually enter their data into a system or put away files
Time for other departments downstream in the hiring process.
HR and the new hire process touch many departments in your organization. HR processes paperwork, IT sets up credentials, purchasing buys new equipment and accounts payable makes sure invoices are paid. Workflows can be routed to include approvals along the way, if you require CFO sign offs and manager approvals for technology, to confirm everything is on budget.
Secure Authorized Access to Employee Files
Employee files need to be secure. Your HR files may be sitting behind a locked door right now in a locked file cabinet. Is that as safe as they can be?
Employee records like I-9s need to be separate from everything else and only accessible to designated HR representatives. A document management solution restricts access to only authorized people. Permissions access can be set up for other important employee information, like benefits enrollment and performance reviews.
Other than security, what do you need in a document management system? To help evaluate your needs, read our post on different types of document management systems.
Ease Retention of Employee Files and HR Records Management
Employees accumulate paper over time from activities like reviews, merit increases and benefits enrollment. All records can be saved in a document management system for automated retention cycles. Your document management system would then prompt you to remove the record. This saves space, keeps you from storing records longer than needed and will keep you compliant. While a document management system will never delete anything without your approval, it will notify you when an employee is inactive for a number of years, say if you were to specify seven.
For organizations with a huge back log of employee records, you have a few options. You can scan them into your document management system, thereby reducing the number of paper files you need to keep on hand in order to free up valuable office space. You can implement a "day forward" strategy where you can keep the paper records and scan new paperwork going forward. Do you have an initiative to reduce paper storage and free up space? Are you being audited? These considerations may determine what you want to do with your paper files. Remember that during an audit, you're liable for any paperwork you keep on hand.
Automate Certification Record Reminders
Workflows within a document management system help give visibility over certifications. Many organizations maintain certification requirements for their employees, which need to be recorded and updated over time. This may be a ServSafe certification, OSHA forklift certifications, HIPAA compliance certification or electrician certifications. A document management system helps you make sure no one is out of compliance. One example of this is setting reminders for certifications expiring in 90 days.
When HR duties overwhelm your team, do you create a new role to handle the extra work or increase the efficiency of your existing team by investing in technology? A document management system can save your HR team paper costs, printing costs, time and efficiency.
Interested in learning more about document management?
Request a Free Document Management Consultation
Read Next: Six Real Workplace Headaches Solved with a Document Management System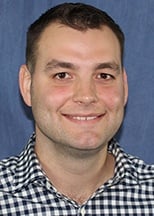 Jacob is an Intelligent Automation Specialist at Loffler. His passion is to drive digital transformation in customer environments to help organizations realize significant return on investment and improve their team's quality of work/morale. Jacob has been in the digital transformation space for nine years, and with Loffler for seven years. He is a father of four and enjoys coaching his kids' baseball and softball teams, as well as spending time outdoors with his family, especially at the lake.