How to Select the Best Graphic Design Services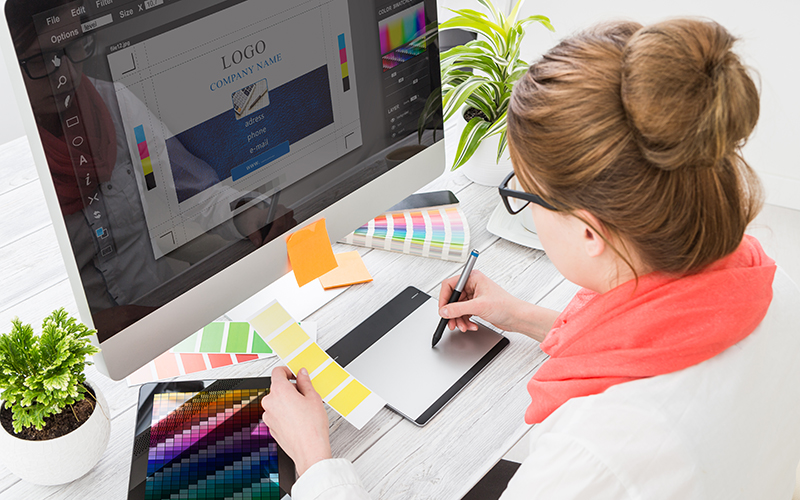 When you're in need of fresh, clean and unique designs and ideas, where do you turn?
Some organizations are able to hire their own in-house graphic designers. Others outsource graphic design services as they're needed.
A professional and skilled graphic designer will bring your vision to life. The trick is finding the right one, someone who is a good fit for your design needs. You don't want a graphic designer who doesn't understand your brand and ends up creating artwork that doesn't represent your organization well.
How do you avoid wasting time and ensure you select the best graphic design services?
What Are Graphic Design Services?
Graphic design services begin with the customer's needs in mind. A graphic designer starts their process guided by a customer's input and with their end-purpose in mind. Once they understand the goals, scale and scope of a project request, the graphic designer will get to work creating. Once ready, they'll send a proof to the client for approval and/or further revisions. Once approved, the graphic designer will provide their client with high-quality files. The designer can also help the project take on its final form, which may involve printing, finishing, and mailing.
Whether you have a design in mind or you're starting from scratch, the right graphic designer will work with you to make it great.
Graphic design services can include:
Appointment Cards

Banners

Booklets

Bookmarks

Brochures

Business Cards

Calendars

Coil-bound Booklets

Collateral Designs

Custom Vector Graphics

Door Hangers

Envelopes

Flyers

Greeting Cards

Holiday Cards

Invitations

Labels

Letterhead

Logos/Branding

Menus

Newsletters

Notepads

Photo Touch-up

Postcards

Rack Cards

Sell Sheets

Table Tends

Thank-you Cards

Tickets

And Much More
How to Select the Best Graphic Design Services
What qualities should you look for to ensure the graphic design services you choose are right for you?
The right tools
Make sure the graphic designer you choose is working with high-quality equipment. They should have a high-end computer that can handle large files. If graphics or images are being created, they should be working in Adobe Creative Suite. That means Photoshop, InDesign, Illustrator and any other Adobe products that will bring your vision to life. These tools are standard for professional designers, and will create the high-quality images you need.
The designer's style fits with what your brand needs
Providers of graphic design services should be willing and able to show you examples of their work. Their design portfolio should be strong. You want to have confidence that the person creating the images you need will be able to deliver an end product you can use. A graphic designer could be an incredible wedding invitation designer, but they might not be a good fit for corporate materials.
For example, I typically show clients samples from a variety of projects: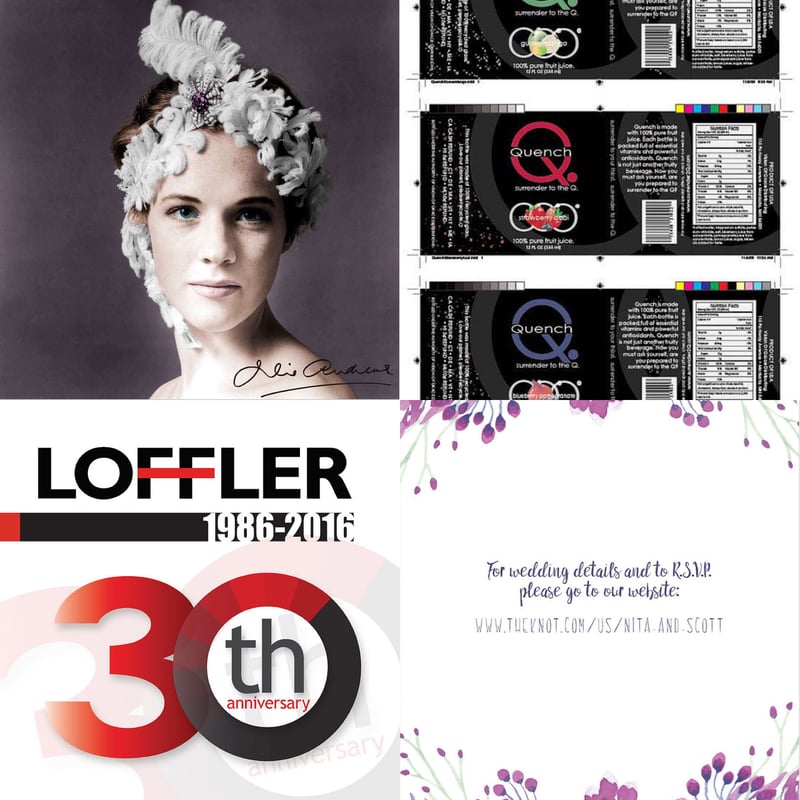 Strong emphasis on collaboration
Your graphic designer should be confident in their ability to work with you to produce the perfect layout, color palette and design elements that bring your concept to life. The more upfront, clear specifications you are able to give, the better.
A professional graphic designer should be eager to learn the colors and fonts you need. Beyond that, they should show interest in your project's purpose and context. The graphic designer you choose should value collaboration and want to understand what you're trying to do.
As the customer, you don't know what you don't know. A graphic designer should ask questions to make sure you're on the same page to be able to meet your expectations. They should also offer you a proof of the design for revisions before it is finalized.
Understanding of the printing process
Does your graphic designer understand pre-press and pre-flighting? These are the processes having to do with file types, color settings, bleeds, page layout, typesetting and checking files for errors. Pre-press and pre-flighting are essential processes to ensure a file is set up correctly before it is printed. Many do not consider pre-press and pre-flighting work as part of graphic design, but they are closely related and should be part of your graphic design services.
Print shops often receive files that are not print-ready and end up spending time adjusting files. This raises printing costs.
Does your graphic designer understand your printing needs? Can they provide printing services for you? Can they take your entire project from conception to finalization?
An Introduction to Loffler's Graphic Design Services
Loffler provides graphic design services to help our customers fulfill unmet needs. We take graphic design requests, produce them and even finish them (meaning printing, binding or other finishing when necessary). We take graphic design projects from start to finish at a cost-effective price.
From banners, to printed invitations, to the basic suite of graphic design needs for someone starting a business (logos, brochures, business cards, collateral designs), Loffler has provided graphic design services to fit the needs of many of our customers.
Loffler can also help marketing teams when workload or a special project overwhelms your resources. We can brand content with your logo, colors and fonts, creating banners for web advertisements or designing and printing brochures, posters, collaterals, magazine ads and postcards.
If you're looking for graphic design services, Loffler can help. Don't hesitate to contact us.
Learn More About Graphic Design Services at Loffler
Read More: Downtime Is Bad Time: Increase Your Production Print Uptime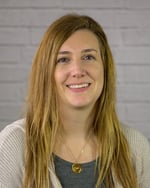 Teresa Grace is a graphic designer at Loffler Companies. Her background consists of over eight years of graphic design experience with an Associates Degree in Commercial & Technical Art. She specializes in graphic design, typography, drawing and painting, with extended experience in pre-press, printing and finishing of various print projects.