Investing in a production printer is a big decision for any organization. Production printers are high-speed, high-quality machines used by commercial printing companies and other organizations with high-volume printing needs. We're talking printing needs that exceed those of your average office.
When you buy a production printer, you put a lot of thought and effort into making the right choice. A production printer, also known as a commercial printer, can vary in cost depending on your needs and how high-tech it is. To choose the best commercial printer that fits your needs, you will likely work with a salesperson who will give you quotes with different options. While you're weighing your options, you also want to consider the service and support needed to maintain your printer over time.
There are three main metrics I recommend considering when you're choosing a service partner for your production printer.
Response Time
The most important consideration when choosing someone to service your production printer is response time. This is how soon a technician is able to arrive at your location to assess and fix the problem. Your production print technician should be responding to your call within a few hours on average. We all want the same thing when it comes to response time, which is for your machine to be up and working as fast as possible. You need uptime. Downtime is bad time.
Technician
A note on that living, breathing human being who will come into your office to fix your printer – I'm talking about the friendly face you get to know and recognize over time. You want the kind of technician who really gets to know you and your production printing environment, the kind who knows whether you take your coffee leaded or unleaded.
What does that technician bring to the table? How long has that technician been in the industry? Are they rookies to production print specifically, or have they been working with the unique, complex requirements of production print for years? Can they diagnose what's broken, stalled, jammed or sending error messages in your machine? Are they able to speak to the front-end applications on your machine, whether that means a controller or other software that's installed? Can they troubleshoot networking issues with scanning or digital print production drivers? Do they have the knowledge and skills to help you with your design suite integration? Have they received specialized training to repair only one manufacturer, such as Canon, Xerox or Konica Minolta, so they know the device inside and out, or are they working on everything and anything and know only a bit about each type of device?
You also want to make sure your technician is familiar with your organization and the unique needs in your environment. A lot of companies have tenured technicians; however, they may not know a lot about production print specifically, or the different types of organizations that utilize high-volume printers. The knowledge and problem-solving skills needed to fix these types of machines is completely different. The person fixing your production printer should live and breathe production print.
We can't expect every technician to have "seen it all" in the world of production print. Some questions and issues can stump even the most experienced service techs. What you want to avoid is having a technician who is constantly having to consult with someone else back at their office, or leave and come back to solve a problem, especially with a production machine because that only leads to more downtime.
And downtime is bad time, right?
Effectiveness
In addition to having a technician who knows what they're doing, you also want your technician to have the proper resources available to them – parts and diagnostic tools – to be able to fix your printer and ultimately get you up and running in a timely manner.
Working with a production print services partner that has a separate division just for production print is a big advantage. That way you know they're specialized in the nuances of that type of equipment and they know the needs of production because those needs are different from the needs of desktop printers and business-class machines. The company servicing your machines needs to have a handle on what they're walking into, know what the demand is, and what your needs are so they know how to give you the best customer experience you can have.
And that, in the end, is ultimately what you want with your production printer: the best customer experience you can find.
LEARN MORE ABOUT PRODUCTION PRINTERS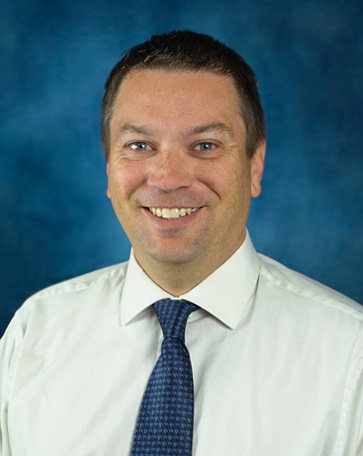 Dallas is the Director of Imaging Service at Loffler Companies. He has been in the industry since 2002, starting as a low-volume service technician. He worked to become a production color technician, where he served clients for 11 years, before taking on a leadership role. He works hard to give Loffler clients exceptional customer service to help them succeed in their industry. In his free time, Dallas enjoys reading, traveling, eating Reese's Peanut Butter Cups and spending time with his wife and four children.