The work required in a law firm is complex, and the stakes are high compared to a typical office environment. While attorneys, paralegals and other members of the legal staff need to focus their attentions on advising and representing clients, other vital work needs to be done.
Work like copying, printing, ordering, scanning, faxing, organizing, arranging, retrieving, mailing and binding documents.
Law firms expect perfection in the people who handle these support functions. Loffler specializes in providing dependable and professional staff for legal document services and management. Let's take a look at why law firms choose to outsource these essential tasks.
Everything in a law firm must be perfect. 100% accuracy is required. This goes beyond the handling of documents and extends to every facet of the client experience, such as the arrangement of food and beverages in a conference room. The details are just as important as the documents.
In addition, deadlines are strict. Support staff cannot cause delays in a $10 million lawsuit when it needs last-minute documents prepared for an early morning strategy session. If that means printing and collating exhibits overnight, so be it.
Office Work in a Law Firm Is Controlled Chaos
Law firms need support staff who are professional and understand the needs of working in a professional work environment. Law firms also need workers that have a familiarity with legal processes.
The work in a law firm is challenging and requires those doing the work to expect that it's going to be unpredictable. Law firms need to be able to adapt to high-demand, quick-turnaround requests and they need people who understand they won't always know the plan or have all the answers.
This requires employees who go in with a different mindset.
What skills do people in these support roles need?
They need to be able to troubleshoot
They need to be able to reprioritize on the fly
They need to be able to keep many plates spinning
They need to be able to change directions without panicking
People providing legal document services need to be ready, willing and flexible. Expectations are set high. They need to know how to use the time they have. If a deadline is given, they need to drop everything and react. When the work is slow, they should start preparing for the next emergency.
Finding the Right People for Legal Document Services and Office Services
Finding an employee to give you that mix of perfection and personality is difficult. If you're hiring and managing these roles yourself, you know the challenges.
Account Managers with Loffler Management Solutions (LMS) are constantly looking for these people, doing the heavy lifting of sourcing, on-boarding, training and managing support staff for law firms. This allows us to be responsive when a need arises.
We teach our legal support staff to work effectively in the legal environment by putting them through a comprehensive training cycle, so they understand the principles and expectations of both Loffler and the legal industry. We understand our employees interact with everyone, from clients to managing partners, so we ensure our employees follow the expectations of interacting in a positive, professional manner. In return, Loffler provides career paths for our employees. We train and foster leadership in them so they can succeed within -our organization and yours.
We have trained staff that float between accounts to cover vacations, sick days and heavy workload. That flexibility and seamless coverage of hard-to-find staff is crucial and valuable to law firms.
By partnering with Loffler, law firms unburden themselves of the task of finding people to fill these support roles. We find them for you.
Read More: Legal Document Services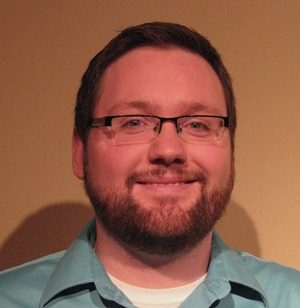 David Viehauser is an Account Manager for Loffler Management Solutions (LMS), where he works with clients in the legal industry to administer their on-site Office Services operations. He has been with Loffler since 2011, specializing in print, mailroom and related functions. In his free time, David enjoys travel and anything to do with the outdoors including hiking, cycling and canoeing.