When office technology needs an upgrade, there's usually a good reason.
Whether that reason is related to functionality, security or costs, the end result of an upgrade is technology that better fits your needs.
In this post, we break down the top four reasons most offices decide to upgrade to a new office copy machine or printer.
Four Signs You Need a New Office Copy Machine or Printer
When it's time for a new office copier or printer, you want equipment that is cost-effective, secure and does what you need it to do. Here are the primary reasons we see clients upgrade:
1. Your office copier doesn't match the needs of your office
There can be any number of reasons why what you have doesn't match what you need, including:
The copier is too slow. Copiers and printers come in different speeds. While some will print 35 pages per minute, others will print 85. The needs of your office will determine the speed of machine you need. If your current machine is slowing you down, it's a leading reason to upgrade.
Your print needs have changed. Print needs for any workplace change over time. As your client base grows, printing invoices and statements increases. As you automate or switch to electronic processes, that printing may decrease.

With many organizations

offering remote work to their employees

, in-office print needs may be different from the past. While some offices are printing less, others are busier than ever. Perhaps you have fewer people in the office

now and need more printers for home offices.
The printer needs more functionality

.

In some industries, quality isn't that big of a deal. In others, it makes or breaks your work. Maybe you print all customer-facing or marketing/advertising-related materials and need higher quality prints. Or you may simply need basic functionality added to a printer, like copying, scanning or faxing. It's possible your needs are more complex, like you need to print in color on vellum or postcards, and your current machine is black-and-white-only and can't handle special paper types. Maybe you'd like a machine to handle label printing, full-bleed or stacks of 300 envelopes. It's important to know your needs when you upgrade, so you make sure your new equipment will work for you.
2. The manufacturer no longer makes parts
There does come a time when a printer is too old to maintain anymore. This usually happens after the manufacturer no longer makes parts for the machine. A service and repair partner like Loffler will continue to service it for a time, until we run out of parts, too, and can't fix it anymore. At that point, you need to upgrade. We've seen offices run copy machines for 10 to 15 years, and while the technology is by no means state-of-the-art, it gets the job done. If that's you, great! But when the machine really doesn't work anymore, and no one can service it, it's time for an upgrade.
3. Security and tracking concerns
Security concerns for an office copier or printer can come from two origins: First, if a machine is connected to your network, it's an endpoint that needs to be secured against malicious actors trying to gain access to your systems. Some printers come enabled with cybersecurity software to make them more secure against hackers. Second, if you print confidential documents, you don't want them to land in the output tray where anyone can see them. Follow-me-print solutions make it so that in the office or at home, you can print from anywhere and release documents at the printer when you're present. The same software also gives you the ability to track what's been printed to bill individual users or business units. With an increase in home office printers and an ever-present need to track printing across multiple locations, tracking abilities are an attractive upgrade for business managers.
4
. The lease is
ending
You usually have the option to buy or lease your copy machine. Many copier leases run for three, four or five years. Once that lease ends, you may be able to continue paying for the equipment in monthly installments, but a lot of times it makes sense to upgrade and take on a new lease payment while taking advantage of new features.
---
The Loffler team works hard to help organizations find technology solutions that fit their needs and budget. We proudly offer print and copy options from Canon, Konica Minolta, Xerox, and HP. Learn more and contact us to begin your upgrade today:
Learn About Copiers and Printers at Loffler
Read More: How Much Does an Office Copy Machine or Printer Cost?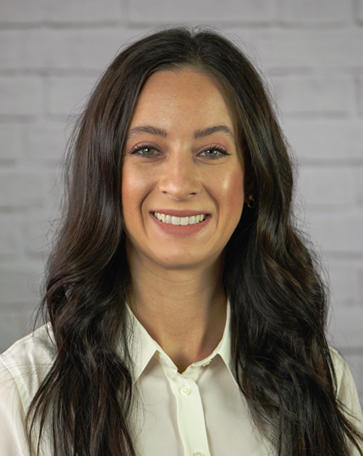 Jessica has been working for Loffler since 2013. She started in a business development role right out of college and was promoted into an outside sales territory about one year later. Jessica loves taking care of her clients in a fast-paced and cutting-edge industry where there's always something new to learn. In her free time, Jessica spends a lot of time outdoors with her two very large dogs, and she and her husband are busy preparing for the birth of their first baby.