When making the decision to upgrade to a new copier or add a new printer to your office, you have the option to buy it or lease it over time with smaller payments.
We answer many questions from clients who are trying to decide which option is best for their organization. When making that choice, you want a clear-cut understanding of the advantages of leasing vs. buying your next copier in order to make informed decisions and take advantage of special offers. Every organization is unique in their choice and should have a clear strategic direction of lease vs. buy for their technology decisions.
Our Leasing Team has learned a lot over their 55 years of combined industry experience and has helped our clients find solutions that work with their financial and business objectives. They've seen it all in the copier leasing world, and can help you decide what is best for your business.
4 Copier Lease Advantages to Consider vs. Buying
1. Reduced Taxes
Did you know that you can lease equipment and still take full advantage of the Section 179 deduction? If you lease a piece of qualifying equipment with a guaranteed purchase option, you can deduct the full purchase price up to $510,000 from your gross income.
The obvious advantage to leasing or financing your copier and then taking the Section 179 Deduction is the fact that you can deduct the full amount of the equipment, without paying the full amount this year. The amount you save in taxes can actually exceed the payments, making this a very bottom-line friendly deduction and thus in many cases, the tax deduction will actually improve cash flow.
2. Capital Conservation
Paying the purchase price upfront for new technology can involve a sizable cash outlay. But copier leasing can free up that cash for other purposes. Monthly payments that are structured to accommodate cash flow requirements allow for the acquisition of the latest technology today.
General Rule: Lease what depreciates; buy what appreciates.
3. Fixed Payments
With a copier lease, payments are fixed for the entire term of the lease. Knowing what payments to expect in advance enables you to budget and manage your technology equipment costs. If you buy and your equipment breaks down, upgrading or replacing it could require paying a large amount unexpectedly.
4. Ease of Adding Equipment or Upgrading
An office copier lease can allow for add-ons after the lease begins so you are not locked into one configuration like you are when you purchase a copier. Let's say you need to add a staple finisher or need more speed. The right printer leasing company can offer you a favorable buyout if you need to upgrade or replace your copier.
Is it time for new equipment for your organization?
Updated July 2022
Original Post November 2017
* The information in this blog should not be considered rendering of advice. The information is provided for informational purposes only and is not intended to substitute for obtaining accounting, tax, legal, or financial advice from a professional.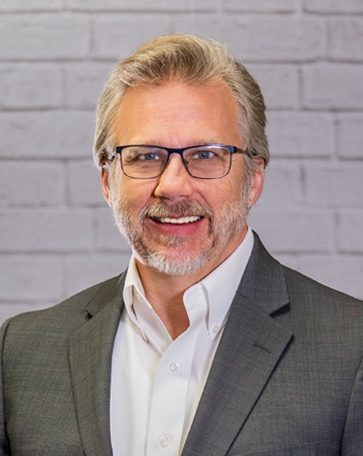 Neil Lee is Loffler's Chief Financial Officer and on the Executive Team. For the past 15 years he has been an integral part of determining strategy and direction for the company and is a key factor in developing and providing the award-winning technology and managed services Loffler consistently delivers.