How Much Does a Printer or Office Copy Machine Cost?
How Much Does a Printer or Office Copy Machine Cost?
| | | |
| --- | --- | --- |
| Device Type | Options | Price Range |
| Basic Office Printer | Color Printing | $900–$3,000 |
| Multifunctional Devices | Copy/Print/Scan/Fax + Color | $2,800–$16,000 |
| Commercial Printers | High-Output Color + All Options | $41,000–$100,000+ |
We get this question all the time. Without knowing precisely what you're looking for, we can answer by saying somewhere in the ballpark of $500 for a small printer, to $100,000+ for a production machine with all the bells and whistles.
We know... that's not a helpful range.
The answer to the question, "How much does a copier cost?" depends on what you need. This guide was assembled to help break down all the "depends on" factors to help you understand what you need and what you can expect that device to cost.
What you don't want is for a sales representative to come into your workplace with questions that you're unprepared to answer. You may over or underestimate your needs and end up with a copier that doesn't fit your workplace. In turn, that salesperson won't be meeting your needs and could end up with a dissatisfied customer.
We invite you to use this page as a guide to prepare for a cost discussion.
Keep in mind that pricing is subject to variables like whether you lease or buy, what kind of a lease rate you get, which accessories are added and whether you have service and toner costs included in your contract. All of these variables are discussed below.
Jump to Topic:
Contact Loffler to Get Printer Costs for Your Organization:
Assess Whether You Need a Printer, Office Copy Machine or Multi-Function Device (MFD)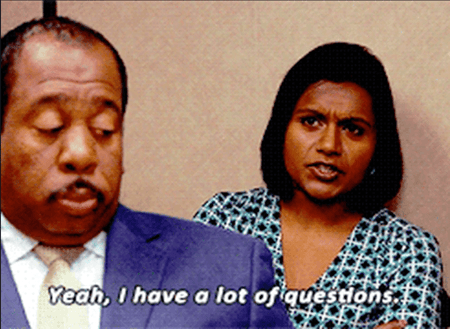 It's amazing how many questions you need to consider to help determine what you need.
You may think you just need a machine that makes copies quickly, but we'd be doing you a disservice if we didn't ask for the context of your print environment and assess your needs. Hidden cost savings can be found in offices that have forgotten, overpriced or underused devices.
First things first: You should identify whether you need a device that only prints (a standard printer), or one that will serve multiple functions such as printing, copying, scanning or faxing. Devices that serve many purposes are often called copiers, or more accurately, multi-function devices (MFDs).
Questions About Your Printer/Office Copy Machine/MFD Needs
Do you need your device to copy, print, scan, and/or fax?
What volume do you print? Think of how many prints you make per month.

Note: Two-Sided = Two Prints

Based on your number of prints, what speed do you need?
Is print resolution important for your documents?
On what size(s) of paper do you print?
On what type(s) of paper do you print?
Do you need a black-and-white-only machine (monochrome) or do you need to print in color, too?
How many employees do you have, and how many of them will use the printer or copier?
What add-on accessories will you need? Staple? Hole punch? Security built-in? Booklet folding? Envelopes? Print on special paper? Tri-fold? Integration with applications? More on this further down.
If you need scanning capabilities, what scanning volume do you anticipate? Will scanning be done ad hoc or in bulk?
Do you need to scan to email, OneDrive, Google Drive or another cloud service?
Questions About Your Organization
What kinds of printers, copiers or MFDs do you currently have? Are they all being used? Do you wish they had more or fewer functions? Are they leased, and if so, when do the leases terminate? Would a lease buy-out be needed?
Do you have any extra fax machines or scanners on the premises? Are they leased, and if so, when are the leases up? Would a lease buy-out be needed?
What is your budget for office equipment?
How often are you printing? Do you need a machine that is able to run constantly throughout the day, or one that is only used a couple times per week?
Do you have multiple offices with printing needs?
What type of business are you in? Printing needs for an advertising firm are far different from an accounting firm. Churches and nonprofits have different needs as well. You want what is efficient and reliable for your workplace. Do you need creative, high quality, Pantone-matching tools to match the screen to the final product?
How much allowance for downtime does your organization and/or industry permit?
Questions about Networking and IT Infrastructure
What are you doing now to secure your printers, and what do you need to do going forward?
For your workflow and document management needs: Are your computers on Mac, PC or both? Are your employees mobile, on-site or both?
Do your users need to print on the go from mobile devices?
Printers are part of your network infrastructure. How do you ensure your printers are secure and networked properly. How will your printers fit into your network infrastrucutre (current and future) and who maintains this?
How will management of print drivers within your existing infrastructure be handled?
How much a copier, printer or MFD will cost depends on how you answer the above questions. It depends on your organization's unique print needs.
Now, let's get to the good stuff. What kinds of numbers are we looking at?

Basic Printers
Black & White Printers: $400-$600
Color Printers: $800-$1,200
Multifunctional Device (MFD) to Print/Copy/Scan/Fax (for up to 10 employees)
Black and White MFD / Copier Desktop: $500-$2,100
Color Desktop MFD / Copier: $800-$2,600
Multifunctional Device (MFD) to Print/Copy/Scan/Fax (10 or more employees)
Black & White Business Class MFD / Copier: $2,000-$8,000
Color Business Class MFD / Copier: $2,500-$15,000
BW Production: $20,000-$30,000+
Color Production: $24,000-36,000+
All the bells and whistles: $100,000+
A Note on Which Manufacturer to Choose
Understand which tier of manufacturer you're purchasing. One manufacturer may sell a machine for $10,000, while another sells a similar machine with the same basic functions – let's say copy, print, scan and fax – for $5,000. The higher-priced machine likely comes with a more intuitive interface, more reliability, higher speed abilities, etc. It's like weighing an Audi versus a Kia: both will perform the basic function of getting you from point A to point B (most days), but one will perform at a higher standard.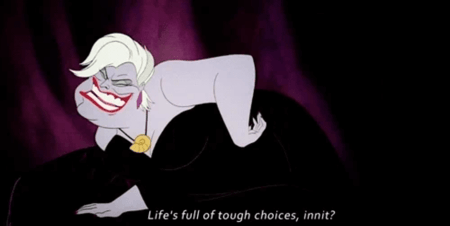 Along with all the questions you want to be prepared for, here are some of the accessories you may need to consider to make sure the device(s) you choose are going to fit the needs of your work environment.
Application Integration: document management, cost control, security, scanning, scanning directly to accounting software (SAP or Sage), core systems for the banking/finance and healthcare industries, or third party storage options (OneDrive, Dropbox, Google Drive)
Paper Trays: this can range from 150-page paper capacity, up to 6,000+ page paper capacity
Finishing Options: staple, booklets, tri-fold, hole punch, folding
Data and Endpoint Security
Workflow and Secure Print Technologies: Authentication abilities with a badge or pin code, universal print cues, complex reporting, cost allocation, Active Directory integration and Secure/Follow-Me-Print
Output Trays: trays to catch your print jobs, so you can walk away while jobs are running
Paper Sources and Media Types: printing on card stock, vellum, etc. dictates what size of copier you need
Faxing Technology: analog fax board or an enterprise fax solution
Office Copy Machine and Printer Repair Service Needs

What happens when your device breaks?
(IT WILL BREAK.)


We wish copiers and printers could run forever and never need maintenance. But that's not reality. Every copier and printer will need maintenance, whether that means cleaning, fixing a jam or networking help. Where do you turn when your device breaks and needs a fix? Can you place service calls, order toner and report meter readings online? Many printers and copiers are sold with maintenance contracts so you don't have to worry about finding someone to repair your machine when needed. These repair costs are decided at the time you agree to buy or lease the device, so there are no surprises at the time a fix is needed. Some dealers offer device as a service (DaaS) plans that offer unlimited copies, monthly service and support, all on one invoice from one vendor. Learn more about service and repair here.
Should You Lease, or Should You Buy?
Whether you lease or buy office equipment is up to you. Some organizations prefer a capital expense, while others want an ongoing operational expense. Considerations when you're making the decision to lease or buy a copier are how it affects your taxes, whether you prefer a capital or operational expenses and whether you're planning to grow and expand your business in the coming months and years. Read more thoughts on leasing vs. buying a copier here.
Let's say you know your 50-person office needs to print 10,000 pages per month. Anyone in the copier industry can offer the gear in one way, shape or form.
The biggest advice we can offer is to choose a partner you trust and to allow them to make printer, copier or MFD recommendations, so you don't just get gear that does the job, but you get the best gear for the job.
You want an office technology partner that gives you choices, provides you the best value and does all the research legwork for you. This will mean working with a sales representative. It is in their best interest to make a recommendation based on your workplace's unique needs. They do not benefit from overselling equipment you do not need. Having an upset customer is not a good feeling for a salesperson, and equipment that does not fit an office environment costs a service team time and money. You don't want a recommendation made to you simply because it's the cheapest option. You also don't want one made because it is the most expensive. The right partner will want to recommend the best, long-lasting solution for you, with premier service to go with it.
So, which printer, copier or MFD do you need? Do you need a top-tier manufacturer, or will a middle-tier manufacturer serve your needs? Loffler represents four of the top five top-tier manufacturers in the world. These manufacturers offer best-in-class products and services while applying best practices to keep your devices, documents and network secure.
Learn More About Office Copy Machines and Printers at Loffler