When it comes to purchasing a multifunction printer (MFP) for your organization, what should you be thinking about?
In this article, we'll go over four basic aspects to take into account when shopping for a multifunction printer.
What is a multifunction printer (MFP)?
A multifunction printer (MFP) is a machine that can print, scan, copy and fax all in one device. It usually has two or more input options and several output modes.
1. Organizational Needs
You want to purchase an MFP that fits the needs of everyone in your organization. Here are some questions to consider when making that choice:
How fast do I need the machine to produce documents?
Your network infrastructure plays a part in how fast your MFP prints documents. The device's engine will always print at the rated speeds, but how fast the machine receives the information determines the output speed. If your network is slow to process the information, it will take longer for printing to start. If you experience slow print processing, it could be because of a network backlog or bottleneck.
What are your printing needs?
The size and types of documents will determine what accessories to consider. If your organization mainly prints large projects on letter-size paper, you may want to consider adding a paper feed cabinet or paper deck. If you need to finish your printing projects with folding, stapling, hole punching or in booklet form, MFPs offer those options as well. Accessorizing your device with the appropriate options will help your organization be more productive and efficient.
Does color matter?
If accurate color is critical to your projects, such as branded output from your marketing department, you may need to consider a fiery-driven color copier. A fiery controller can process files that are often very large and has the ability to dial in specific colors.
2. Security Needs
Treat a multifunction printer (MFP) like any computer or device you connect to your network. Printers are an easy target for security breaches if not properly secured.
Using a secure technology such as key-card access ensures only licensed, approved users can print at your device. Key-card access or network credentials allow users to release their document at the device. In addition to securing the device, this eliminates wasted printing, as well as exposing confidential documents to others in the organization if they're left laying on a printer.
It's also important to have a strong IT strategy in place to ensure all printers are properly monitored and secured.
Consider a printer that has built-in security. This will ensure the data on your devices is protected from security breaches, as long as the device is connected to the network.
When choosing a partner, make sure you pick one with expertise in security.
3. Buying or Leasing
Whether you're buying or leasing a copier for the office, there are some key things to consider depending on how you run your organization.
Paying the purchase price upfront for new technology can involve a sizable cash outlay. If your organization operates on a capital expense model, buying your printers may make the most sense. If an operational expense model fits your organization better, leasing a printer can free up that cash for other purposes, and provide consistent monthly payments to meet cash flow requirements and accurate budgeting.
There are advantages to both leasing and buying. You decide what works best for your organization.
4. Support Needs
When purchasing an MFP, it's important to partner with a company that has the ability to service your printer in a timely manner.
If a machine breaks down, how long can you afford to be without it? You want to work with a partner that can have a technician respond to your call as soon as possible. We understand the importance of a quick response and getting your machine up and running, that's why we have an average response time of three hours!
Maintenance is vital in keeping a printer working efficiently. Having a technician who knows what they're doing and who has the proper resources available to them, like parts and diagnostic tools, helps your organization be up and running promptly.
Why does it pay to be an educated buyer when buying an MFP?
Multifunction printers are a fantastic option for any organization that needs the ability to print, copy, fax and scan documents. These machines can save space and eliminate costs, while also delivering quality results. Knowing what you need and what your options are will make the process go smoothly and stay within your budget.
If you're interested in an MFP for your organization, or if you'd like to learn more about MFPs, talk to a Loffler expert today to find the perfect fit for your organization.
Read Next: Four Signs You Need a New Office Copy Machine or Printer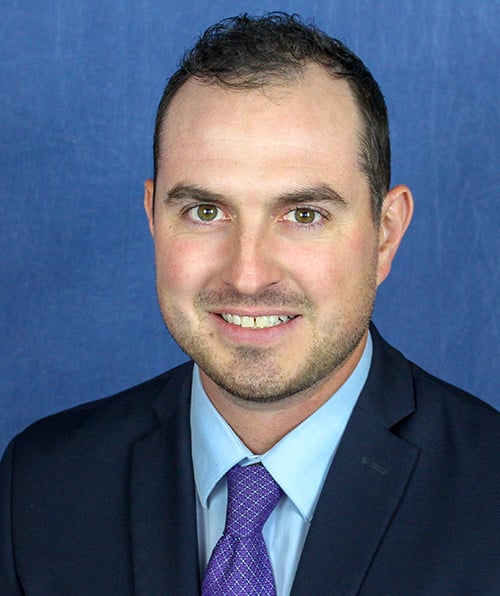 Alex Nicholas is a sales manager at Loffler Companies. In his role, he works with businesses to find the best fit for their office technology needs, and his expertise spans copiers, printers, document workflow software and IT solutions. In his spare time, Alex enjoys spending time with his family, golfing and cheering on any and all Minnesota sports teams.