So, You Want to Start a Business (Part 1)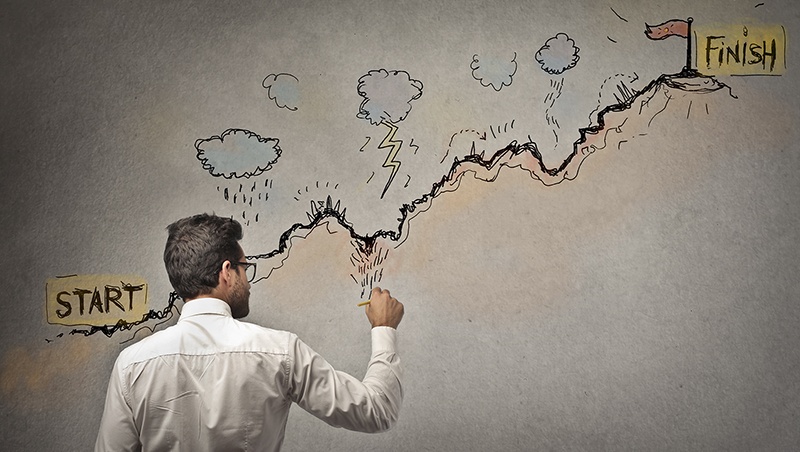 Part one of a two-part reflection on lessons learned as a business owner. Part one focuses on financial lessons, while part two is about adapting your business over time.
When people ask me advice about starting a business, the first thing I tell them is starting a business is 50 times harder than you think it's going to be.
Having the vision to anticipate what people want and the versatility and creativity to adapt your business while at the same time making a profit is vital to any business owner. If you are not able to manage your own checkbook, show up on time or make common sense decisions, you may not be cut out for owning a business. Now don't get me wrong, perfection is not required in a business owner. I was never that good at balancing my checkbook or using proper grammar, so I've learned to surround myself with people who were smarter than me in the areas where I had deficiencies.
Business Insider reports that 20% of small businesses fail in their first year, and before they've made it ten years, 70% will fail. Of course, any new business owner wants what they're building to succeed, but statistically speaking, failure is a real possibility. I have witnessed this among acquaintances who had strong desires to start their own businesses over the years:
The first, a close friend and one of the most incredible salespeople I've ever seen in my life, was making good money, could support his family and drove his Mercedes home to a comfortable life each night. Then, he started his own business, and he lost everything.


Another was a customer of mine who left a good job with a growing company and started a business he knew little about. After a few years and a lot of challenges, the business ended up failing, and he was left owing on the debt he took on as the owner of the business.


The third example, another friend, is not a story of failure. He worked for one of the most successful private imaging dealerships in the country. He considered starting his own business in the same industry, which would have meant leaving a stable business where he was happy. He decided not to start that business and stayed with the company. He's now the President and part owner of the company. If he had started his own business, he might have failed or succeeded, but I bet he still wouldn't be where he is today.
Now that I've given you some horror stories and a reality check, know that I'm not trying to dissuade you from starting your own business. It's just important to be realistic with yourself about the hardships and the risks ahead. This is not meant to be a comprehensive list or a step-by-step to starting a business. But it is a compilation of lessons in starting and growing a business, which I've learned in over 33 years as a business owner.
Money Isn't Everything
Make sure you understand your motive in starting a business. If your main goal is to become wealthy, you're starting on an unstable road. Money will get you a little bit, but it won't get you happiness. As earlier stated, 70% of new businesses fail within 10 years. Some of the businesses that do succeed end up with a lot of business and personal debt. In the end they don't make much money when you factor in debt and liabilities.
If you've got a good job and you're working for someone you can trust, consider the risks if you want to venture out on your own, especially if the main draw is money. Starting your own business might not be any better than where you are now and could be much worse.
There is No "Easy" Button
When I started Loffler in 1986, I first attempted to obtain a loan from a major bank. I had really good credit, never had overdrafts and always had money in that bank. But I was not approved for the loan, because the bank was not doing lines of credit for new businesses at the time. I ended up going to a smaller bank, where I received a $5,000 line of credit to start my business. This small hurdle, one I was able to clear quickly, was the first of many along my path of business ownership.
You need funding to get your business started. You either need to have your own money or you need to have money behind you, so you can hang on longer than you think you can. I'm always taken aback by people who think that people who have their own businesses have the world on a string. It's really hard to grow a business, especially the way we've done it here at Loffler, because we're a private company. We have always worked on self funding and banking relationships, not through venture capital groups, other investors or owners, which has given us the control to make decisions and grow the business with solid, long-term decisions.
The Faster You Grow, the Less Money You Have
People assume owning a business equals getting rich, but that's not necessarily true either. Hiring, expanding services and all the fun surprises along the way from lawyers, accounting and taxes are all expenses for which you need to anticipate and plan.
When you grow your business, you actually have profits on paper and less cash on hand. It took me many years to figure out that's a good thing. Having less money on hand means you are putting it into the business to create growth by hiring and developing people, expanding in space and buying inventory, so you have enough products on hand to sell and to pay your taxes. Just know that all of this depletes your cash on hand.
I don't view the profits and cash of the business as mine. They're the company's money that it needs to do business. I get a paycheck, and everything else stays in the company. Owning and expanding a business can be like playing Monopoly. Sure, you pass Go and collect $200, but then comes the rent, benefit expenses, trucks, fees and taxes. By the time you make it around the board, you have less on hand than when you started. You're making money but it's all on paper, your cash is gone and you need more... fast. Welcome to success!
In Part 2 of this blog, this list continues, along with a discussion of owning a business with a mind on growing and adapting to changes the world will present along the way.
Read Next: How Core Values Shape Expectations, Influence Growth and Unite a Culture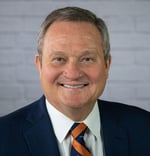 Jim Loffler is the founder and CEO of Loffler Companies. He started the company in 1986 with dictation machines, expanding to faxes, copiers, IP Phones, IT managed services and much more. Today, the company employs over 600 team members in 18 locations in six states, and focuses on long-term relationships. Jim is proud of the many awards Loffler Companies has received over the years, including ten years as one of INC 5000 magazine's "Fastest Growing Private Companies in America." Loffler Companies is also the official technology partner of the Minnesota Vikings, Minnesota Timberwolves, Minnesota Lynx, Minnesota Wild, St. Paul Saints and the University of Minnesota athletic department. In 2018, Jim was named one of Minnesota's Top 500 Business Leaders. Jim has been married for more than 40 years to Darcy, his junior high school sweetheart. They have two children, four grandsons and one granddaughter. In his spare time, Jim enjoys golfing, boating, cooking, photography, music and traveling.