Today's ever-changing security threat landscape leaves organizations of all sizes vulnerable to cyber-attacks. Having a proactive plan in place that incorporates these ten measures can protect your organization.
Don't panic: Protecting your information is possible and you can do so in a reasonable and economical way that fits your budget.
It can be challenging to know where to start when it comes to securing your organization's data. Use this article or download our small business cyber security plan checklist as a roadmap to stronger IT security.
Ten
Tips to Building the Best SMB Cybersecurity Plan
Here are ten safeguards to consider when developing your information security plan for small business. Many of these suggestions may seem like they're above your level of IT expertise, but keep in mind, you can always outsource to managed IT services for small businesses:
1. Password Integrity
Require passwords that include letters, numbers, symbols, case sensitivity and length. Passwords should be changed often and not allowed to repeat. See why many organizations are moving to multi-factor authentication (MFA) to add an extra level of password security.
Single-Sign On (SSO) is another authentication service many organizations are adopting. The added network security and reduced friction on end users strikes a balance between security and usability. SSO is a great cybersecurity tool for SMBs and larger organizations.
2.

Add Cybersecurity Tools Like

Multi-Factor Authentication (MFA)
Adding Multi-Factor Authentication to your accounts helps protect against many of the biggest threats to your data such as phishing attacks, brute-force attacks and password reuse. Despite warnings to the contrary, many people use the same password for multiple accounts. Without Multi-Factor Authentication, a single compromised password can give an attacker access to many business accounts.
See why many organizations are moving to multi-factor authentication (MFA) to add an extra level of password security.
3. Email Security
Email can be hacked to send spam that spoofs emails from within your organization. Spam filtering, quarantines and locking down your email server can all help secure your email. Lock your email so only authenticated users (your employees and trusted partners) can send emails from your organization.
Remember, MSPs are available to help you configure your IT security needs.
4. Limit Access
Keep networking equipment behind locked doors made accessible to authorized individuals only. All computers should be password protected.
5. Secure Wi-Fi
Unsecured Wi-Fi keeps your network open to hackers, so rotate Wi-Fi passwords. Segment guest and corporate wireless networks to ensure network security and consider limiting guest network session lengths.
6. Create Security Policies
Security policies are useless unless documented. Document security requirements (like those listed above) needed to keep your information and employees safe, then test and implement.
7. End-User Education and Accountability
Clear expectations and a little end-user education go a long way. Your employees should know your security policies and why they exist. Store policies in a central repository accessible to all employees. Hold meetings to review new policies and consider requiring signatures when employees have read the policies.
8.
Backup Data
Data backup is your safety net. Have a system in place for your IT infrastructure backups and test them. Ensure a scalable backup solution. Cloud-based or on-premise, you can handle backups and data storage yourself or have them managed for you. Take backup a step further with disaster recovery and business continuity.
9. Install SMB Network Security Tools: Anti-Virus, Firewall, Anti-Spyware, Encryption and Anti-Malware
Proper network equipment and components are important to keep you secure. You want appropriate, consistent ways to secure endpoints and keep an eye on them. Options exist to manage, check and patch end-point software all from one console.
10. Incident Response Plan
In the event of a data breach, time is more important than ever. When your organization must quickly shift into emergency response mode everyone needs to know exactly what to do. Having a documented incident response plan is a vital component in mitigating damage to your organization.
From there, maintain, maintain, maintain. Your systems are only as secure as your last patch, update and end-users. Choose software that's in active development or currently supported. Keep track of technology inventory and life cycle. Whether you handle this in-house or outsource it, run patches and upgrade regularly.
Many small businesses can't afford to employ cybersecurity experts. On top of that, a good IT person can be hard to find. If you don't have the expertise in-house, you can partner with a managed IT service provider and have it all done for you.
Read Next: No Cybersecurity Plan? The Real Cost of Network Downtime [Infographic]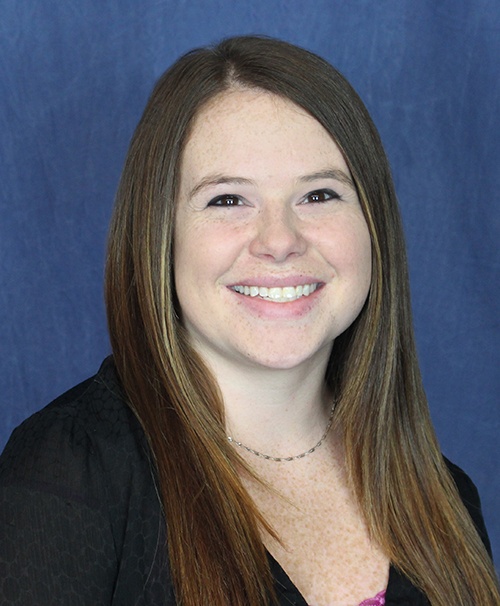 Jordan is an IT Solutions Account Executive at Loffler who helps businesses improve technology. She has been with Loffler since 2013, and has worked in business development and as a trainer and project coordinator for unified communications before moving into her current role. In her spare time, Jordan enjoys traveling, spending time with friends and family, watching Vikings football and trying new food.