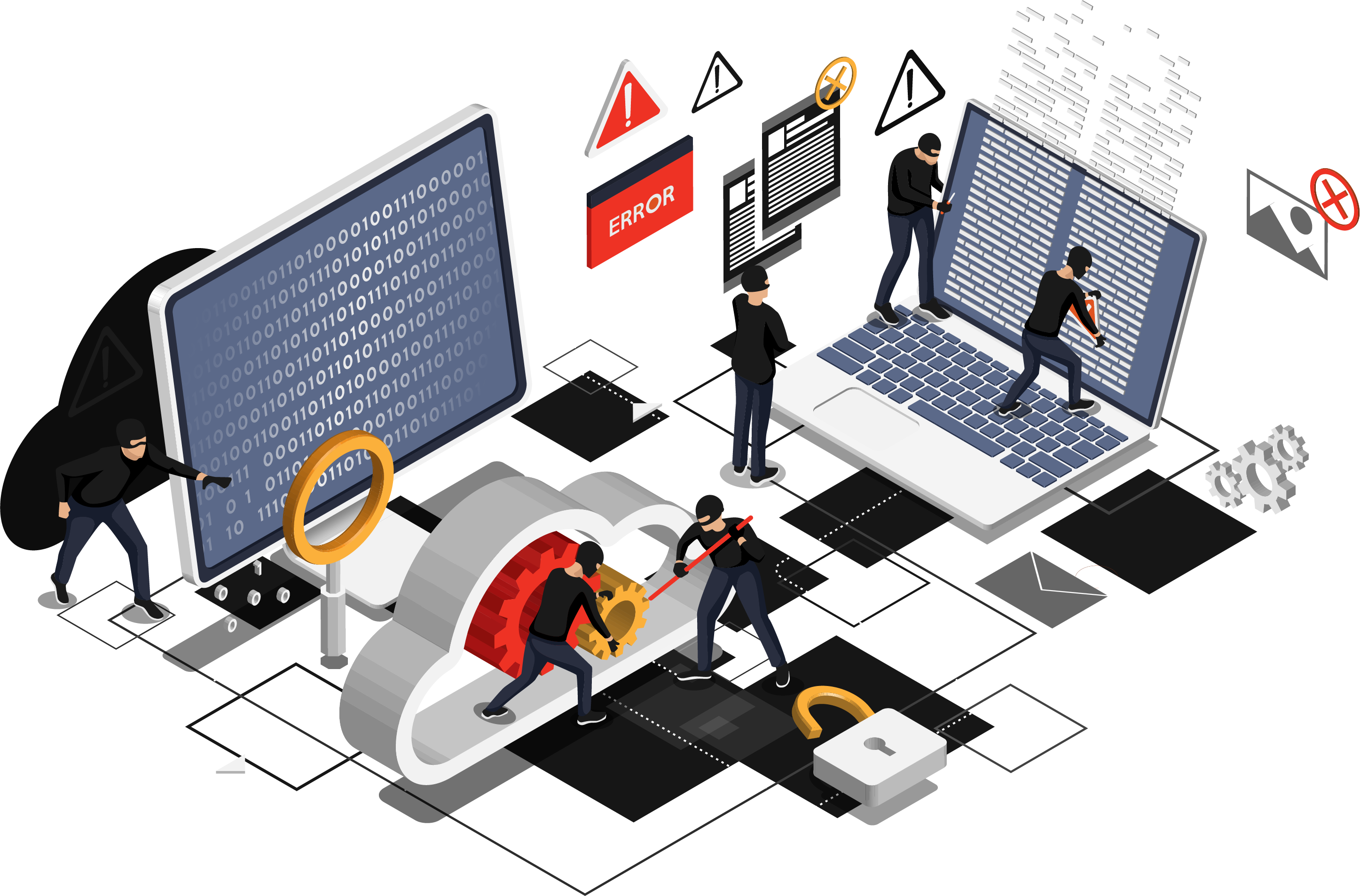 This Cybersecurity
Checklist Includes:
Security Checklist (PDF)
An Editable Checklist to Track Your Progress
Top Cybersecurity Tips from Loffler Experts
Additional Security Resources
Technology trust is a good thing, but control is a better one.
---
Cybersecurity threats are increasing rapidly and the impact on organizations is being felt in terms of:
System Downtime
Delayed Services
Lost Productivity
Lost Sales
Lost Instructional Hours in Schools
Costly Ransom Payments
Our cybersecurity checklist is derived from current insurance industry requirements, cybersecurity incident response experience, cybersecurity best practices, and the requirements of common cybersecurity frameworks.
Because every organization has a unique risk profile and risk tolerance, it is important that you evaluate and prioritize your approach to cybersecurity based on your organization's unique requirements. These items represent some of the most common topics we discuss with our clients.
Frequently Asked Questions (FAQs)
100% free!
We just want to share some valuable knowledge that we hope you and your team find useful.
If you have any questions we're here to help.
We will always keep your personal information safe.
We ask for your information in exchange for our resources in order to a) improve your browsing experience on our site, b) send information to you that we think may be of interest to you by email, c) send you marketing communications that we think may be of value to you. You can read more about our privacy policy here.
Access the tools you need to keep your organization secure.