Video security cameras are often the first items people will say they want in a video security system. But cameras are only one of three components of a business security system.
Video cameras watch and record. They will not control access into your facilities. They will also not log events or send alerts when an access point to your building has been breached.
To encompass a physical security infrastructure that is fully secure, you must pair video cameras with two other elements: access control and intrusion alarm systems.
The 3 Essential Video Security System Components
These three components work together to create an integrated video security system. Let's take a closer look.
1. Business Security Cameras
Which cameras work best for a video security system that spans multiple locations?
While you might think we'd answer with "the biggest, newest, highest-quality cameras you can find...", the truth is, the best cameras are the ones that work together to meet your needs.
How should you choose the right cameras for a multi-site video security system? Start by knowing what questions to ask.
How to Choose the Right Cameras for a Video Security System:
I recommend starting with these four questions to help narrow down which kind of security camera is best for your environment.
Do you require surveillance indoors, outdoors or both?
Outdoor cameras are designed to brace against weather conditions by being waterproof, having a tougher exterior and even having night vision for overnight protection.



How large or small is the space that needs surveillance?


Do you need to cover an entire warehouse, or are you looking for a camera to view one room only? With so many surveillance camera options on the market, you can find an option to fit every nook and cranny.



Should your security system be on-premise or cloud-based?


Traditional on-premise solutions provide minimal redundancy, untimely hardware malfunctions, overloaded storage and a single point of failure.

A cloud-based security system requires no on-site server or gateway of any kind, which maximizes the availability of each system and eliminates single points of failure. Cloud systems are easy to deploy, manage and scale.



Have you identified your wants versus your needs?


Does your camera need motion and thermal capabilities, or are these features more wants than needs? You may want to zoom in and identify a license plate, but you might only need a less costly camera to identify the make and model of a car.

Identifying wants versus needs is an easy step to take early in your search for a new video security system.


2. Access Control Systems
Access control is the component of a business security system that controls who has access to various areas of your facilities.
Access control can be used on exterior doors, to provide general security for who can be inside your facilities and when, and on interior doors, to secure specific areas or rooms, like networking closets.
The setup for access control varies from organization to organization and can be based on having an access item, like a key or card, knowing a password or code, or even biometrics like fingerprints or facial recognition.
For more, we have a post about access control that explains what access control is, what needs protection and how to build your access control system.


3. Intrusion Alarm Systems and Monitoring
Intrusion alarms and notifications are configured to alert when undesired motion, door opens or glass breakage occurs, to get help on-site as soon as possible.
You may choose to have a list of employees at your company receive that notification, or an alarm monitoring company, the local authorities or some combination of the three following a specified order.


How to Simplify Video Security System Options
Let's say at this point you've done all your research. You've found the internet's rankings of the best commercial security cameras and the best overall business security systems. You have learned some brand familiarity. You have some idea of what options you might have.
But how do you pick something cost effective for your organization that provides the security you need and is fully integrated into your technology infrastructure?
Video security system needs can become complex very quickly. There are thousands of types of specific video cameras and breaking down their specifications could fill a book – one that you'd only want to read if you designed business security systems for a living.
Matching this array of options to the unique situations that could benefit office buildings, parking lots, warehouses and other spaces becomes quite the task.
Request a physical security assessment from Loffler today. We can help you identify and simplify your needs to build a security system tailored to you.
We understand that cost is a huge decision-making factor when acquiring a new video security system. In fact, this is the number one question we hear about business security systems. Learn how much cameras, access control and alarm systems cost in our video here:
Read Next: Three Advantages to Installing New Security Cameras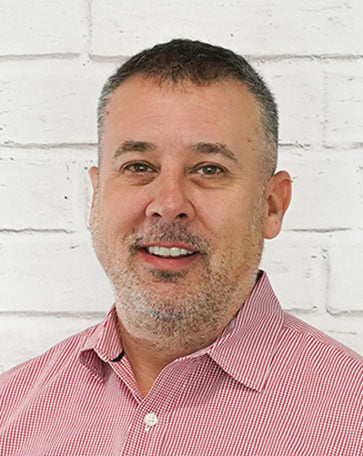 Anthony Rocheford is a Physical Security and Audio Visual practice manager at Loffler. Anthony began his technology career in 1993 installing POS and Audio / Video equipment in retail and commercial environments. With more than 25 years of technology background, Anthony has built and managed several enterprise-level surveillance systems consisting of more than 56,000 cameras in 830 locations in the United States and Canada. He was instrumental in the design and implementation of major surveillance systems for Life Time Fitness – supporting 9000+ cameras running Milestone Systems and JCPenney – supporting 42,000+ cameras running ExacqVision. In addition, he brings a strong background in operational leadership and knowledge in multi-site real estate management and construction. Anthony has had certifications with AXIS, Milestone, Genetec, ASIS, BICSI, NICET, Microsoft and Cisco along with various Access Control, Audio Visual and Project Management certifications. In his free time, he enjoys the outdoors with his son and daughter.