Three Big-Time Advantages to Installing New Security Cameras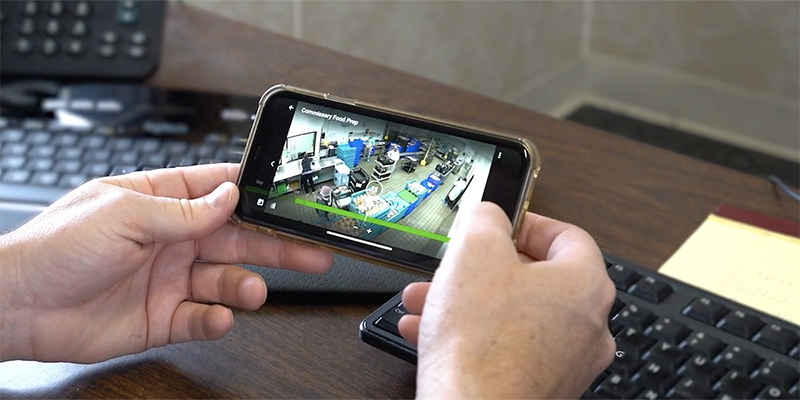 We recently spoke with Blake Hermel, the president of AH Hermel, who updated over 100 of his company's security cameras with Loffler.
The result?
"When you have cameras like this in your system, you can see everything," Hermel said. "It gives you peace of mind. You can really run a company from afar with this type of platform."
Full disclosure: Hermel is a big Loffler promoter, and he's not shy about it. So, straight from a Loffler client, we present three wins he's seen after upgrading to new security cameras with a solution from Loffler.
Three Big-Time Advantages to Installing New Security Cameras
Why do organizations purchase security cameras? To keep employees and guests safe. To keep people and processes accountable. To keep an eye on assets. What were the three biggest wins AH Hermel saw after installing new security cameras?
1. 24/7 Secure Mobile Access
The ability to see everything, easily, all the time, is a huge win for any business leader. If it's a hassle to access your camera footage, does it even pay to have it in the first place? Updating security cameras means you get the latest and greatest in technology advancements. Securely access your video feeds from anywhere, whether that's your desktop computer, a smart TV or your mobile device.
"What I bought from Loffler with the security and camera platforms was a platform that allowed me to see my entire operation very easily from my home, my office or my iPhone." Hermel said. "I can basically see the entire company anytime I want, 24/7."
2. Visibility to Improve Business
Every organization has room for improvement. What improvement possibilities will reveal themselves once you have visibility? Hermel's new cameras allow him to make positive changes in his business, even something as simple as correcting when an overhead door is left open.
"You wouldn't think that'd be a big deal," Hermel said. "When you have 27 doors in your facility, a door open in the food business can mean a mouse can run in. I'm sitting in my office... I can look up at the screen and say, 'Door 23 is open. You guys got to close that.' It's things like that that really helped us."
3. Theft Prevention
Within weeks of Hermel's system being implemented, it was put to the test. A neighbor had a trailer stolen from their parking lot, and Hermel's new high-quality cameras provided footage of the theft to the police. Theft prevention is one of the main reasons many organizations have security cameras. But in order to be effective in theft prevention, a camera system has to be well-placed, accessible and able to provide the necessary details to catch a thief.
"We were able to provide three different camera angles and the detailed description of the vehicle as it left the property," Hermel said. "Within 24 hours, they'd recovered the trailer in a neighboring state with the assistance of the camera footage that I provided."
---
Loffler can help you update security cameras and beyond, from turning those security cameras into a full security monitoring solution, to other office solutions, like managed IT, cloud, and Unified Communications. And of course, as always, we can help you unify and secure your office printing technology.
Learn More About Business Security Systems
Read More: Three Reasons You Should Consider [Hybrid] Cloud Video Surveillance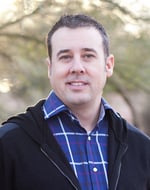 Anthony Rocheford is a Physical Security and Audio Visual practice manager at Loffler. Anthony began his technology career in 1993 installing POS and Audio / Video equipment in retail and commercial environments. With more than 25 years of technology background, Anthony has built and managed several enterprise-level surveillance systems consisting of more than 56,000 cameras in 830 locations in the United States and Canada. He was instrumental in the design and implementation of major surveillance systems for Life Time Fitness – supporting 9000+ cameras running Milestone Systems and JCPenney – supporting 42,000+ cameras running ExacqVision. In addition, he brings a strong background in operational leadership and knowledge in multi-site real estate management and construction. Anthony has had certifications with AXIS, Milestone, Genetec, ASIS, BICSI, NICET, Microsoft and Cisco along with various Access Control, Audio Visual and Project Management certifications. In his free time, he enjoys the outdoors with his son and daughter.