Three Reasons You Should Consider [Hybrid] Cloud Video Surveillance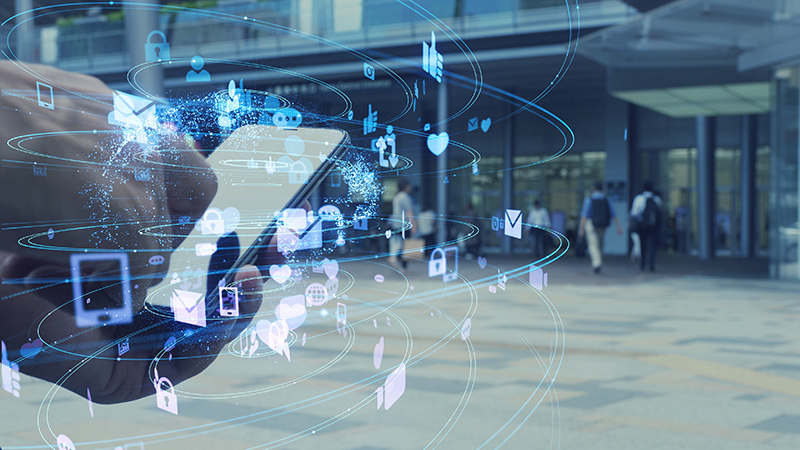 Many of us are not physically in our workplaces right now. This brings up an interesting question about the security of your physical office location:
Who is watching your property while you're away?
Video surveillance has come a long way over the last 20 years. We've entered a new era where you can view, control and store your video security system in the cloud. This makes it easier to protect your property no matter where you are.
What Is Cloud Video Surveillance?
Cloud video surveillance means hosting your video surveillance system, apart from the physical cameras, in the cloud. This means all tools related to viewing the system (storage, software, analytics), keeping your system secure from hackers and system updates are controlled from the cloud.
Cloud video surveillance follows a subscription model, so you pay a monthly subscription price, which can include the system, software and ongoing updates and maintenance.
What Is Hybrid Cloud Video Surveillance?
You don't have to go all-in with cloud. Hybrid cloud video surveillance means part of your video surveillance system is in the cloud and part is on the physical site.
Hybrid cloud video surveillance gives you the best of both worlds, where everything functions in its perfect place. If you need to record and store files in the cloud, you can. You can also use the cloud to control, update and monitor your system remotely. If you need to record and store on-premise, you can do that, too.
Three

Reasons You Should Consider [Hybrid] Cloud Video Surveillance
Whether cloud or hybrid cloud video surveillance options are a better fit for your organization, here are three reasons to consider them:
1. Remote Access
Remote access is an attractive video surveillance feature for many organizations. Cloud makes this feature reliable, cost-effective and secure for businesses of any size. Having video surveillance in the cloud means you have access to monitor what's going on in your office(s) anytime from anywhere via a mobile app or web browser. This creates an easier operating platform for most users, versus having to find external access to an on-premise server.
2. Network Security
Anything that touches your network needs to be secure. When your security system is not managed in the cloud, updating security endpoint devices (each camera, each server, each PC, etc.) requires a physical visit. Use of the cloud increases endpoint security because it allows you to manage firmware and software updates throughout your system, all at once from the cloud, so security will always be up to date and low maintenance.
Many businesses, especially SMBs, don't have video surveillance and/or security experts on their payroll. With the cloud, you don't need to hire that expertise in-house.
3. Cost Control
There's no way to stop paying for technology. Operating systems keep evolving and need upgrades to ensure security is maintained. Equipment, like cameras and servers, needs replacing over time. The minute you get into technology, you're in technology, with no way to back out.
Like many cloud applications, cloud-based video surveillance is a subscription model. Cloud models take all costs and amortize them into a monthly fee, taking your capital expenditures and making them operating expenditure. When hardware or software needs replacing, your monthly payment is still the same.
---
What would be best for your organization: on-premise, cloud or a combination of the two with hybrid cloud? A physical security expert at Loffler can help you identify the best fit for you.
Learn More About Business Security Systems
Read More: Cybersecurity Solutions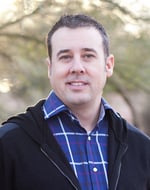 Anthony Rocheford is a Physical Security and Audio Visual practice manager at Loffler. Anthony began his technology career in 1993 installing POS and Audio / Video equipment in retail and commercial environments. With more than 25 years of technology background, Anthony has built and managed several enterprise-level surveillance systems consisting of more than 56,000 cameras in 830 locations in the United States and Canada. He was instrumental in the design and implementation of major surveillance systems for Life Time Fitness – supporting 9000+ cameras running Milestone Systems and JCPenney – supporting 42,000+ cameras running ExacqVision. In addition, he brings a strong background in operational leadership and knowledge in multi-site real estate management and construction. Anthony has had certifications with AXIS, Milestone, Genetec, ASIS, BICSI, NICET, Microsoft and Cisco along with various Access Control, Audio Visual and Project Management certifications. In his free time, he enjoys the outdoors with his son and daughter.