The whole point of having an alarm system is to maintain a safe and secure workplace. Whether you're on-site all the time or only occasionally, having an alarm system to monitor everything 24/7 and alert you when something is amiss is essential.
What is an intrusion alarm system?
An intrusion alarm system is one of three essential components to any video security system. It alerts you when something unwanted is happening on your premises, such as an intruder gaining access, an employee or a guest entering a space where they're not permitted or rising temperature threatening electronic equipment.
These systems monitor your environment and alert you or the local authorities when attention is needed. Let's review the leading benefits of a commercial intrusion alarm system, including theft reduction, employee safety, environmental monitoring and alert notifications.
4 Commercial Intrusion Alarm System Benefits
1. Deter Criminal Activity
You could hire a security guard to always monitor and protect your facilities, but in most cases, this isn't feasible. Many organizations have too much square footage to affordably monitor with people, so turning to commercial intrusion detection as part of an integrated video security system becomes a cost-effective solution.

Intrusion alarm systems provide 24/7 coverage to protect against burglars and break-ins. We even call them burglar alarm systems at times. Crime or theft prevention is often the first benefit people associate with intrusion alarm systems, so they can have visibility to any triggers such as motion or the opening of a door.

Lowered risk of theft and 24/7 monitoring provide attractive ROI for many organizations. Simply having a security system in place with intrusion alarms is often enough to stop a criminal from trying to gain access.
2. Protect Employees and Guests
The benefits of intrusion detection sensors and alarm systems go beyond protecting property. Arguably more important is keeping the individuals in your buildings and on your premises safe. This can overlap with the crime prevention functionality – keeping someone who would do harm away from your employees – but there's more to it.

Many organizations choose to use access control systems to prevent people from entering spaces they shouldn't be, including employee workspaces, storage rooms, areas with heavy machinery, data centers or spaces containing confidential information or files. Intrusion alarm systems take things a step further, providing an alarm that will sound if someone accesses an unpermitted area without permission, so you can respond. Beyond protecting assets, this also helps protect the people on your property from harm.

3. Environmental Monitoring
Special features of intrusion alarm systems can send alerts about changes in the environment of building interiors. This can include changes in temperature, variations in moisture; any environmental changes that could harm the people or equipment within your facilities.
This can also mean integrating with smoke/fire detection, gas or CO2 detection, temperature changes or floods, so the right people will know if something has gone wrong even when not on-site.
4. Alert Someone to Respond
An intrusion alarm system is the component of a video surveillance system that can alert the authorities when something is out of place. Video cameras themselves don't have this functionality; you need an intrusion alarm system to accompany video cameras if you want them to alert you, your team members or the local authorities to respond to an incident.

Intrusion alarms and notifications can be configured to alert when undesired motion, door opens or glass breakage occurs, to get help on-site as soon as possible. The faster someone can be alerted, the faster they can respond and resolve the issue.
---
Having an intrusion alarm system in place as part of an integrated video surveillance system seems like a no-brainer. It's the component that works with video cameras and access control to tell you when something is wrong and keep your organization, its people and its assets safe.
Loffler experts in intrusion detection systems can help you talk through your organization's needs for video surveillance and help you build a system that will provide the best value while protecting your organization. Contact us to get started today.
Wondering what a video surveillance system costs? Watch our video that breaks down what to expect for security cameras, access control and intrusion alarms and monitoring:
Read Next: 3 Advantages to Installing a New Business Security Camera System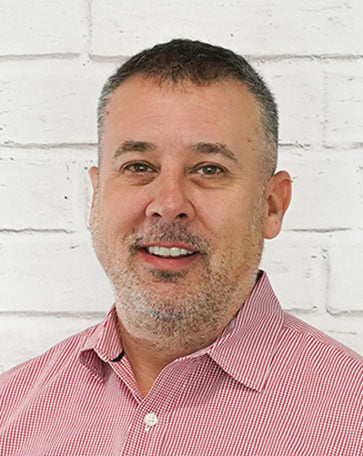 Anthony is the Practice Manager of Physical Security at Loffler Companies. He began his technology career in 1993 installing POS and audio/video equipment in retail and commercial environments. With more than 25 years of technology background, Anthony has built and managed several enterprise-level surveillance systems consisting of more than 56,000 cameras in 830 locations in the United States and Canada. He was instrumental in the design and implementation of major surveillance systems for Life Time Fitness – supporting 9000+ cameras running Milestone Systems and JCPenney – supporting 42,000+ cameras running ExacqVision. In addition, he brings a strong background in operational leadership and knowledge in multi-site real estate management and construction. Anthony has had certifications with AXIS, Milestone, Genetec, ASIS, BICSI, NICET, Microsoft and Cisco along with various Access Control, Audio Visual and Project Management certifications. In his free time, he enjoys the outdoors with his son and daughter.