Hard as we may try, no one can be everywhere at once.
Any organization with more than one location needs a video security system that accommodates more complex needs than a single-site system would require. Done right, the result will be a seamless multi-site video security system that covers multiple locations and offers remote access.
What follows is a list of missteps to avoid when building a video security system for multiple locations:
6 Multi-Site Video Security System Pitfalls to Avoid
There are three essential components of any video security system: the cameras themselves, access control to be set up on doors and intrusion alarms and monitoring.
These three components need to work together in any well-designed commercial surveillance system, and a multi-site video security system has special considerations that can make or break how useful it will be in keeping your organization safe.
1. Mismatched surveillance systems across multiple sites



A disconnected, outdated network of cameras, all on different operating systems, does you no good. Consider this client example. They're a company that provides vending services and food distribution to plants and factories in Minnesota and Iowa, and they're a business that has grown over the years, acquiring businesses in new towns as they went.
After acquiring several disjointed camera systems over the years, they asked Loffler for help installing a new, centralized system to secure their facilities.
Why? Because disjointed systems like this would likely all be installed at various times, meaning their ages vary. Broken cameras cause unnecessary headaches, especially when multiple service providers are involved, who can be unresponsive or delayed. This often leaves management with several different applications to review footage, and some of that software will inevitably go out of support before the rest of your system.
2. A system that can't be accessed from anywhere



The first item on this list flows nicely into the second: A security system that spans multiple locations needs to have a way to access the monitoring abilities from anywhere.
A CEO, sitting at headquarters, shouldn't have to be calling a manager in a branch location to have them check the video recordings if something is out of place. This makes reviewing camera footage a hassle. That CEO, or whoever is monitoring the camera system, should also be able to check the system on the go, with 24/7 mobile access. This is one of the
primary benefits
of installing a new video security system and a nonstarter if not offered in a multi-site system.
3. A system without access control
It's common to seek out a video security system and expect that all you'll need is a camera (or several) to make it effective. But a camera on its own won't adequately protect an organization.
Access control
is the element of a video security system that will stop an individual from accessing a location where they're not allowed. This can be done with a pin number and a keypad, card access or biometrics like facial recognition.
Access control provides much more security than simply having a lock on a door. It prevents a person from accessing doors outside of normal business hours that they would otherwise be able to open. It can keep the wrong people out of sensitive areas like networking closets or confidential file storage, while letting people with the correct permissions in, so they can continue to do their jobs.
4. A system without intrusion alarms and notifications



Like access control,
intrusion alarms and notifications
are elements of a video security system that are often overlooked or assumed to come with the cameras. This is separate element that should be worked into the overall video security system.
Intrusion alarms sound when a person accesses an area where they're not permitted. This could mean an employee or customer entering a space where their safety is a concern, or someone breaking in and doing damage to a business. Alarms can even be set based on environmental factors, for example, looking for temperature spikes in rooms with sensitive equipment.
When an alarm is triggered, the appropriate party – whether a member of your team, a security firm, or the local authorities – can be notified and take action.
5. Internet speeds below what's needed at any one site



This one has less to do with the system itself, and more with what you have available to support it. Like many systems in a modern office environment, many features of video surveillance are dependent on internet.
The camera system setup at each site needs to have an internet connection and its own IP address, and the internet for each needs to be high speed. Without a high-speed internet connection, your cameras can still work for the site where they're located, but you won't be able to reliably access the camera feed remotely, and notifications may be delayed or dropped.
The last thing you want is to invest in a surveillance system that is at times unusable due to slow internet speeds.
6. Not having professional installation or implementation



Once a video security system has been selected to meet the needs of multiple locations, the next step is to install and begin using it. While mounting cameras on the walls may seem like an easy DIY project, multi-site systems tend to be complex, so professional installation is highly recommended.

The video security system needs to be fully integrated into each location, meaning not only having them mounted, but setting up recorders with any necessary equipment (a workstation monitor at minimum is common) and having the proper cabling in place to connect cameras to the recorder.

Working together with security experts will make planning, implementation and future updates/maintenance a pleasant experience. Your physical security provider should work with you every step of the way, because nobody knows your organization's needs like you do. Your security provider will help you find solutions to meet those needs.
The video security experts at Loffler have years of experience designing, installing and maintaining multi-site systems for organizations large and small across all industries. Contact us today to begin planning your system today!
Read Next: Three Reasons You Should Consider a Cloud-Based Security System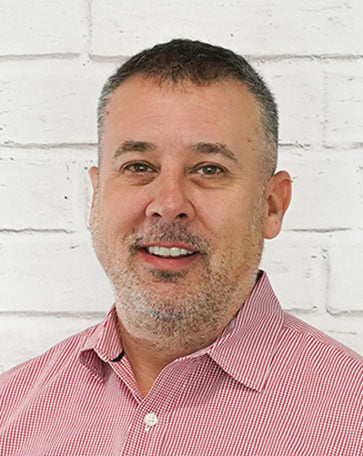 Anthony Rocheford is a Physical Security and Audio Visual practice manager at Loffler. Anthony began his technology career in 1993 installing POS and Audio / Video equipment in retail and commercial environments. With more than 25 years of technology background, Anthony has built and managed several enterprise-level surveillance systems consisting of more than 56,000 cameras in 830 locations in the United States and Canada. He was instrumental in the design and implementation of major surveillance systems for Life Time Fitness – supporting 9000+ cameras running Milestone Systems and JCPenney – supporting 42,000+ cameras running ExacqVision. In addition, he brings a strong background in operational leadership and knowledge in multi-site real estate management and construction. Anthony has had certifications with AXIS, Milestone, Genetec, ASIS, BICSI, NICET, Microsoft and Cisco along with various Access Control, Audio Visual and Project Management certifications. In his free time, he enjoys the outdoors with his son and daughter.