Top Four Information Technology Concerns of IT Professionals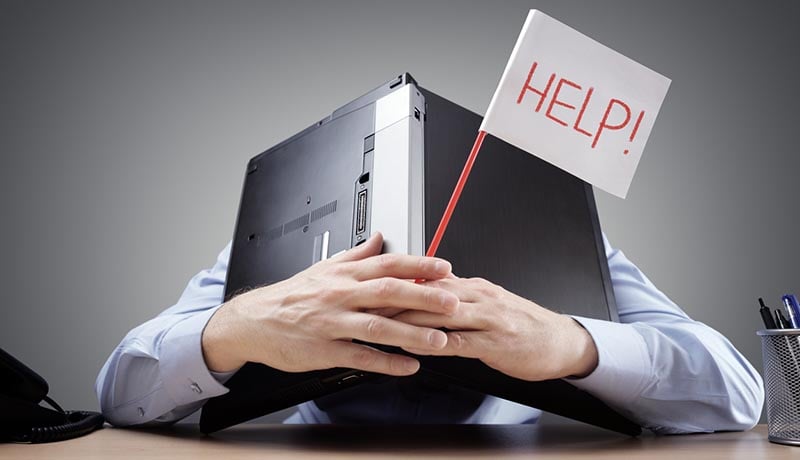 We asked IT professionals to share their biggest challenges and concerns. Here's what they said.
Every workplace needs Information Technology (IT), but what IT looks like will vary based on the unique needs of the organization's industry, size, culture and product.
After we surveyed IT professionals, we put together this list of the top information technology concerns they identified. This is meant to be a temperature check for others working in or alongside IT, to see if they agree, check for commonalities and learn solutions to these common concerns.
Top Four Information Technology Concerns
1. Finding talent
The current climate for IT staffing is competitive. With recent unemployment rates for tech industry jobs as low as 1%, there's more demand for IT professionals than quality talent available. This is a real concern that employers of IT workers face, whether they are a Managed Service Provider (MSP) like Loffler, or an organization looking to fill a role on their internal IT team.
The IT person you want to hire probably already has a job. That is true in the Minneapolis/St. Paul area and for the whole United States. This hiring reality is great for IT professionals but tough for an employer.
A good IT person is likely the type who has an interest in technology, even outside the workplace. When Loffler hires IT professionals, we look for people who also call IT a hobby; it's not just a job to them. When new versions of software are announced, they salivate. They build computers at home on their own time.
2. Keeping up with cybersecurity
Staying up-to-date on current trends can be tricky, especially for an organization that does not employ a Chief Information Security Officer (CISO) or someone whose job it is to stay on top of security. How much time are you able to spend on something like that if it is not your job?
Security needs to be a part of any IT strategy you put in place. This may seem like common sense, but we do see oversights in this area. Some customers may not know, do not have time, or looked at security five years ago (but feel like it was two months ago). If you're like many organizations without a dedicated person to track security needs, you do what you can to keep up, reading the latest threads and news reports.
A broad view of cybersecurity is helpful, so keep an eye on different sources. The more viewpoints you read, the better you understand the issues at hand. Keeping an eye on the news for major breaches and new and ongoing threats is helpful. Publications related to your industry often reflect on security issues and their advice and concerns are valid.
3. Choosing the right IT infrastructure
We are in an interesting stage in the IT solutions and managed services industry where customers have a lot of choices, including cloud-based, on-premise, Hyperconverged, software as a service (SaaS) and platform as a service (PaaS) solutions. You do not want to be rushed into a solution and then have promises – like cost savings – that are not realized because the right questions were not asked in the planning stages.
Your infrastructure can be designed around any of the above-mentioned solutions. Any option will have its trade-offs. To decide which is best for your organization, be objective when comparing options. Between strategies for implementation, configurations, layers of security and risk, you don't know what you don't know.
What is right for your organization depends on where you are in the IT equipment lifecycle. In making the decision between traditional infrastructure and Hyperconverged, for example, factor in whether servers and storage are all the same age. If they are all due for replacement, that makes Hyperconverged a good option. If your SAN and storage are new, but new servers are needed, a better option might be a traditional on-premise type of solution. If an operational expense makes more sense than a capital expense that might point to a cloud solution. Cloud computing also brings with it higher availability and doesn't need more investments in power, cooling or data center space. If faced with massive growth, the cloud scales better.
4. Making the IT Budget work for you
You need an IT budget. You may have noticed that money concerns are a recurring theme throughout this article. You would be surprised by how many IT departments do not operate with a budget. The trick upfront to affording what you need is understanding what you are spending now. To understand that, dig through your accounting records. Look at your spending now and ask questions like: What did we spend on IT last year and the year prior? Is there anything on that list that's not needed? Are there contracts that could be renegotiated? How much would it cost to outsource our IT needs?
Look at what your people are doing and ask why the processes are what they are. When you hear, "because we have always done it that way," it's probably time to take another look. This process may require sitting down with your IT team and other departments and reviewing the areas IT covers, such as internet connections, phone connections, multiple sites, telecom, software, SaaS, wide area network (WAN), people and vendors. Getting into the nitty-gritty of budgeting and goals can be daunting for many organizations. These decisions would traditionally be made by a Chief Information Officer (CIO).
If you're facing these challenges at your organization, you're not alone. Remember that the main goal is to establish an efficient and effective IT environment while keeping your costs under control and end-users happy.
When you outsource your IT needs to a managed service provider, like Loffler, all these concerns are handled for you. Whether you need to remove the burden of tedious day-to-day tasks from your IT team or you want your whole network managed for you, we have solutions to fit your needs. We offer co-managed or fully-managed IT services so you can focus on growing your business.
Read Next: 6 Signs Business Technology is Unhealthy, According to an IT Consultant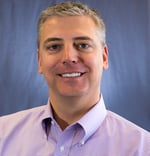 Chad is an IT Strategy Consultant at Loffler Companies. He has worked in the IT industry for over 25 years, spending 15 of those years in IT consulting. He owned his own IT services company specializing in managed services, small business projects, professional services, IT strategy and planning before coming to Loffler in 2012. Chad has worked with many companies to develop their IT lifecycle and specializes in strategic planning and tactical implementation. In his free time, Chad enjoys traveling with his wife and two sons, playing tennis and reading nonfiction and history books.